If you are an entrepreneur looking for a profitable business opportunity, you may be considering a barbershop franchise. With the recent surge in demand for men's and grooming products and services, a barber shop business can be an attractive option for those interested in the hair care industry.
But would this opportunity a profitable to own? In this article, we will explore the various factors that contribute to the profitability of a barber shop franchise opportunity, from strong demands to franchise locations.
We will also examine the pros and cons of owning a full-service barber shop business, to help you make an informed decision about whether it's the right business venture for you.
What is a Barbershop Franchise?
This franchise business model is where entrepreneurs can own and operate a business that is affiliated with an established barbershop brand. After signing a franchise agreement, franchisees can operate under the same name, use the same branding, and follow the same operational guidelines to ensure consistency. A Franchise Agreement is a legally binding contract that outlines the terms, conditions, and expectations between the franchisor and the franchisee.
So if you're considering becoming a barber shop franchise operator, it's important to determine if this is the right choice for you. Here are several advantages and disadvantages to take into account:
Advantages:
Strong demand
As we discussed earlier, the demand for barber services is increasing, driven by the rising popularity of men's grooming and the increasing number of male-focused salons. This presents a significant opportunity for manly salon owners to capture a larger share of the market.
Niche focus
Barbershops cater specifically to men's hairdressing needs, offering specialized services that are not typically provided by other salons or spas. This niche focus can help attract customers who are specifically seeking out the services provided by a barbershop.
Repeat business
Many customers visit barbershops regularly for haircuts and other grooming services. This can help ensure a steady stream of repeat business, which is important for maintaining consistent revenue and profitability.
Community focus
Barbershops are often seen as community gathering places, where customers can socialize, catch up with friends, and discuss current sporting events together. This can help build a sense of community and loyalty among customers.
Disadvantages:
Competition
While the demand for barber services is growing, the industry is also becoming increasingly competitive, with more barbershops and male-focused salons opening up. This can make it challenging for new franchisees and barbershop owners to establish themselves in the market.
High overhead costs
Running a franchise barbershop business requires a significant initial investment in equipment, supplies, and rental space. These startup costs can add up quickly, especially for new businesses.
Labor-intensive
Barbering service is a labor-intensive business, requiring skilled and experienced barbers to provide high-quality services. Finding and retaining qualified staff can be challenging and time-consuming.
Seasonal fluctuations
Barbering may experience seasonal fluctuations, with demand typically higher in the summer and around holidays. This can make it difficult to maintain consistent revenue throughout the year.
6 Barbershop Franchise Profitability Factors
Owning a barbershop business can be a good investment because it offers a consistent source of income and the potential for growth.
What factors make this franchise profitable?
1. Strong Demand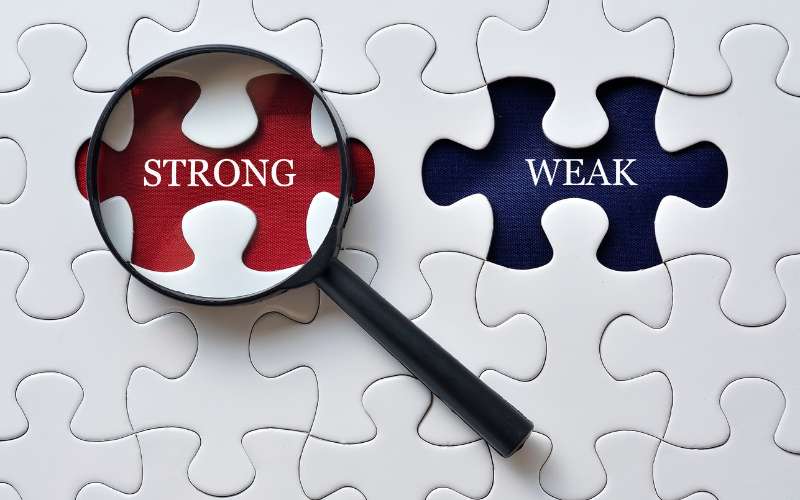 As the population continues to grow, the demand for haircuts and grooming services is expected to increase. This presents an opportunity for barber shop franchises to expand their customer base and generate more revenue.
According to IBIS World, the barber shop industry has experienced steady growth over the past five years, with revenue expected to increase at an annualized rate of 1.8% to reach $5.5 billion in 2021.
This growth is attributed to several factors, including the rising popularity of men's grooming and the increasing number of male-focused salons.
In addition, the barber shop industry has been able to withstand economic downturns, as customers continue to seek out affordable and high-quality hair cut and grooming services, even during tough economic times.
Furthermore, the need for Master Barber services will rise in the future due to different trends such as the increase in men's grooming interest and beard grooming popularity. 
Even though there will be many modern twist men's hair salons, some people may still prefer the old-school barbershop experience.
2. Diversification of Services
Barbershop franchise offers a diversity of services that cater to a varied customer base. Not only the traditional barbershop haircuts and shaves, but they also offer multiple services such as the following:
Grooming services
This can include anything from facial treatments, hot towel shaves, and skincare.
Hair-coloring services
This includes both permanent and semi-permanent coloring.
Barbershop specialties
Many barber shops offer special services like scalp massages, beard waxing, and shaping, razor sharpening, etc.
By diversifying their services, barbershops can also increase the average transaction value per customer, as customers may be willing to pay for specialized or premium services more than just a haircut. This can help boost revenue and profitability, which is important for sustaining and growing the business over time.
3. Established Brand and Support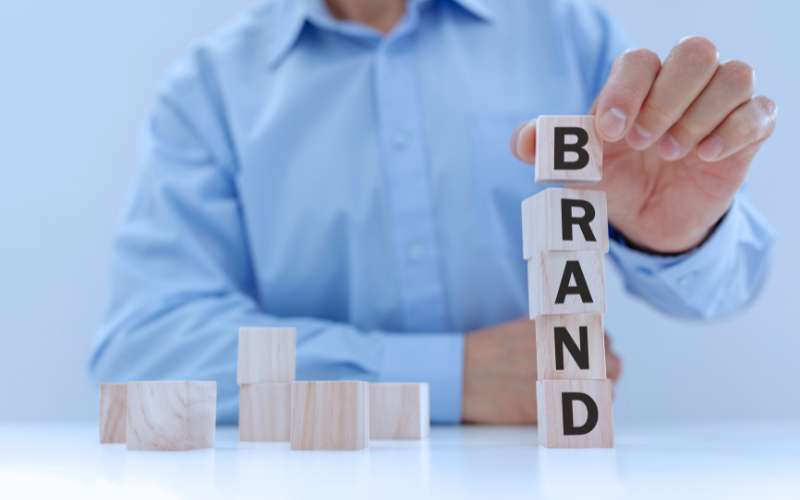 Barbershop franchises have an established business model that has been developed and refined over time. This includes a set of operational processes, marketing strategies, and management practices that have been proven to be successful.
As a franchisee, you can benefit from this proven model, which can help you avoid the challenges and pitfalls of starting a new business from scratch.
The franchisor provides the franchisee with professional training and ongoing support to ensure that they have a good understanding of the established business brand and are equipped with the skills and knowledge necessary to run a successful business. This includes:
By leveraging the franchisor's expertise and resources, franchisees can save time and money on trial-and-error and focus on growing their franchise.
Moreover, as a franchisee, you will have access to a network of other franchisees who can offer advice and support, as well as to the franchisor's research and development programs, which can help keep your business up-to-date with the latest trends and technologies in the industry.
This can give you a competitive edge and help ensure that your business stays profitable over the long term.
There are several successful and best barbershop franchises operating in the United States.
The following have been listed on the Entrepreneur's Franchise 500 list:
Sport Clips
Great Clips
Floyd's 99 Barbershop
Roosters Men's Grooming Centers
The Barbershop A Hair Salon for Men
Sharkey's Cuts for Kids
Lemon Tree Family Hair Salons
V's Barbershop by Jim Valenzuela
18/8 Fine Men's Salons
Hammer & Nails by Michael Elliot
It's important to note that the rankings on the Entrepreneur's Franchise 500 list are based on factors such as franchisee support, brand strength, financial stability, growth rate, and franchisee satisfaction.
However, each potential franchisee should conduct their own research and due diligence before investing in any barbershop franchise opportunities.
4. Recession-Proof Industry
Barbershops are often considered to be part of the "recession-proof" industry. This is because haircuts and grooming services are essential needs that people will still require, even during times of economic downturns or uncertainty.
While customers may reduce the frequency of their visits or opt for more affordable services during tough economic times, they are unlikely to stop grooming altogether.
In fact, some may view grooming as a way to boost their confidence during stressful times, making it an even more important priority.
Moreover, the fact that barbershops often offer affordable services compared to other industries such as restaurants, travel, or entertainment, can make them a more attractive option for customers during economic downturns.
This can be beneficial for barbershop franchise owners as they can rely on a steady stream of customers even in challenging economic times.
Also, a franchise can provide additional stability and support during tough times, such as access to financing, marketing resources, and other forms of assistance from the franchisor.
5. Attractive Margins
Barbershop franchises can generate attractive margins due to several factors. One of the primary reasons is the low overhead costs compared to other types of businesses.
For example, a neighborhood barbershop typically has lower rent, utility, and maintenance expenses due to its smaller size and simpler business model.
In addition to the lower overhead costs, barbershops can also offer high-value services at premium prices.
For instance, some barbershops offer specialized services such as hair coloring, scalp treatments, and beard waxing and shaping, which can command higher prices and generate high-profit margins.
Furthermore, barbershops can often operate at high levels of efficiency, with the ability to serve multiple customers at once. This can help to increase revenue streams and lower costs, further boosting profitability.
Lastly, franchising a barbershop can provide additional support and resources from the franchisor, such as marketing and advertising programs, which can help to attract new customers and increase sales.
Overall, the combination of low overhead costs, high-value services, and efficient operations can make barber shop franchises a profitable opportunity.
6. A Good Barbershop Franchise Location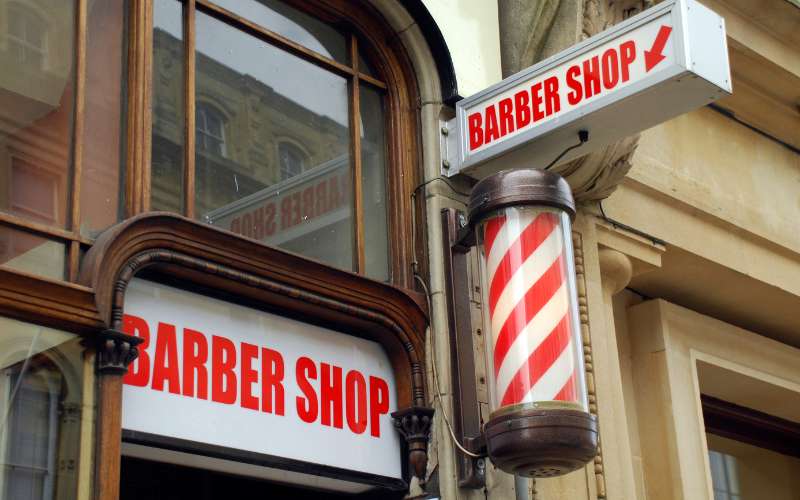 Location is a crucial factor in the success of a barber shop franchise. Here are some reasons why:
Visibility:
A highly visible location, such as a busy street corner or shopping center, can help attract customers and increase foot traffic.
Accessibility
A location that is easily accessible by car, public transportation, or on foot can make it more convenient for customers to visit the barber shop, which can help increase customer loyalty and retention.
Demographics
The demographics of the surrounding area, such as age, income, and lifestyle, can influence the demand for barber services and the types of services that customers are looking for.
Competition
The number and proximity of competing barber shops can affect the level of demand for haircare services and the potential for growth in the market.
Rent and lease terms
The cost of rent and the terms of the lease can impact the profitability of the business, as high rent or unfavorable lease terms can reduce profits.
Overall, choosing the right location for a barbershop franchise opportunity is essential for ensuring long-term success and profitability. It is important to carefully research and evaluate potential locations based on factors such as visibility, accessibility, demographics, competition, and rent/lease terms.
With the right combination of factors, owning a franchise barbershop can be a highly profitable and rewarding investment opportunity.
By carefully selecting an ideal location, offering high-value services at premium prices, and taking advantage of the support offered by franchisors, you can create a successful business that provides customers with quality services while generating attractive margins for yourself.
If you're interested in owning any from personal-care businesses, either beauty salons or barbershops don't hesitate any longer. Start looking into available barbershop franchise opportunities now and take the first step toward achieving your entrepreneurial goals!
To learn more about the franchising process, including the initial franchise fee, start-up cost, or initial cost, you better talk to a franchise consultant.