Every franchise company has its own customized training program designed specifically for how franchisees learn its business system and operations. As part of the process of purchasing a new franchise, new franchise owners are required to attend franchise training immediately after signing the franchise agreement contract.
The question is, can you evaluate a great franchise training program before signing a franchise agreement? The answer is "yes" because existing franchisees have already undergone such a program of training. This means you can start evaluating the program by seeking feedback from them.
However, investing in a franchise without proper research and evaluation can be risky and may lead to negative consequences. To avoid this, there are certain aspects to consider when evaluating a training program for new franchisees. But first, let's discuss what franchisee training entails.
What is franchise training?
Franchise training refers to a course that provides product-specific knowledge to franchisees before they start their new business. It offers a step-by-step guide administered by the franchisor, with the goal of helping franchisees
This training serves as a strong foundation for effectively managing the franchised business and overcoming any fears or doubts, especially for those new to franchising.
Typically, franchise training programs consist of the following components:
Pre-Training Course
This initial stage involves training on the processes and operations of the business, as well as familiarizing franchisees with the franchise system. The duration of this course varies, ranging from a few days to weeks, depending on the franchise's pre-training scheme.
Annual Upskill Franchise Training
Prominent global franchises or large franchise businesses often provide hands-on training sessions for their franchisees. This ensures that franchisees consistently follow established guidelines and adapt to any system transitions. Representatives such as managers or supervisors are assigned by the franchisor to visit each franchise branch on an annual basis.
Access to Help Desk
Part of franchise training involves access to a help desk, which is sometimes only available on-site training due to larger franchise companies. This help desk provides franchisees with real-time answers to their questions and assistance during and after the training period.
Now that you have a better understanding of franchise training, let's explore how to evaluate a good franchise training program.
Evaluate Franchise Training Programs - 5 Questions to Ask!
To evaluate the effectiveness of a franchisor's training program, it's important to closely examine how the franchise company organizes the entire process. Since information about the training program is typically included in the Franchise Disclosure Document (FDD), you can begin your evaluation by reviewing it.
You can also obtain contact information for existing franchisees from the disclosure document and reach out to them to assess the quality of the franchise training they received.
Before contacting them, prepare a list of questions to gather the necessary information. Here are some key questions to guide your evaluation:
1. What is included in franchise training programs?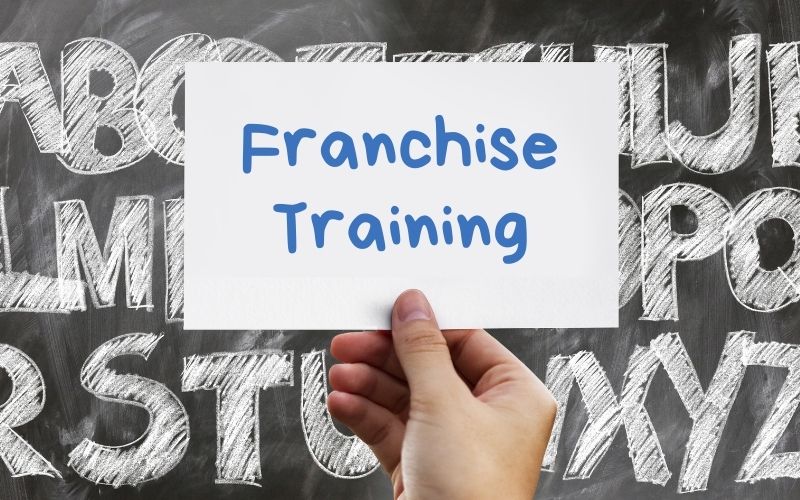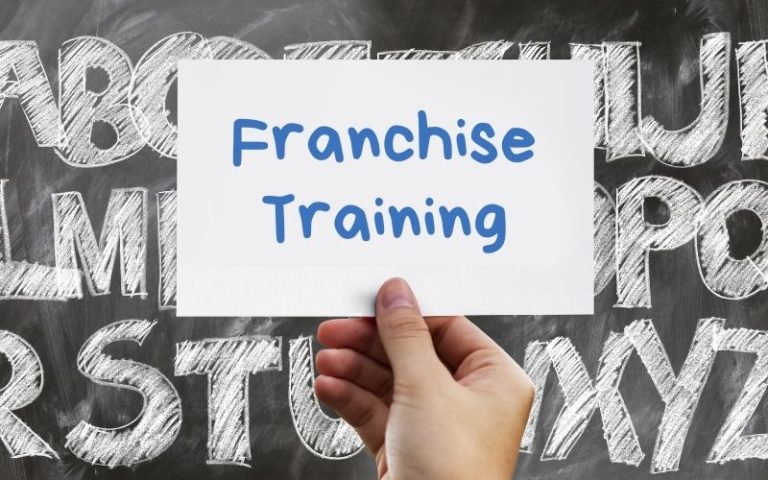 This question is crucial, as the training curriculum forms the foundation of the franchisee's development.
A well-organized training program should typically cover five major phases:
Guide to the operations manual
This phase focuses on familiarizing the franchisee with the franchise agreement and system guidelines. The operations manual serves as a comprehensive reference document that outlines the standard operating procedures and policies of the franchise.
In the conventional sense, the operations manual typically encompasses various aspects such as the franchise objectives, marketing strategy, day-to-day processes, financial management, customer service, human resources matters, and training employees.
Headquarters meeting
This is a significant stage where major training sessions take place for franchise locations, typically conducted at the main office of the franchisor. The purpose of this meeting is to provide in-depth training and guidance to the new franchise owners before they launch their franchises.
During the corporate headquarters meeting, franchisees will receive comprehensive instructions on various aspects of running the franchise business. 
This may include topics such as operational procedures, sales and marketing strategies, customer service standards, inventory management, and financial management. The franchisor may also share insights on the brand's history, values, and vision, helping franchisees align with the overall mission of the franchise.
Inside-location training
This phase in person training focuses on providing hands-on coaching and practical training to the new franchisees within the new franchise location. It is designed to familiarize franchisees with the day-to-day operations and specific processes involved in running the franchise business.
During the inside-location training, franchisees will receive guidance on various operational tasks and responsibilities. They will learn how to handle the equipment and tools necessary for the business, manage inventory, interact with customers, and ensure smooth operations. 
This training is typically conducted by experienced trainers or mentors who work closely with the franchisees to provide personalized guidance and support.
Knowledge check evaluation
The knowledge check evaluation plays a crucial role in validating the franchisee's understanding of the franchise's operations and ensuring their readiness to run the business effectively.
Continued support
Phase 5 of the training program involves ongoing training and support provided to the franchisee even after the initial training is completed.
Ongoing training and support are important as it enables franchisees to stay connected with the franchisor, access resources, and receive ongoing assistance as they navigate the challenges of running their franchise. It demonstrates the franchisor's commitment to the franchisee's long-term success and helps create a strong partnership between both the franchisor and the franchisee.
2. What makes a training program good?
Although all franchises follow a standard training program, each successful franchise company may have its unique approach site training. To compare and evaluate, you can ask 2 to 3 different franchisees handling different brand products questions like:
Some franchises offer short-term initial franchise training programs, while others provide long-term training. A franchisor that provides a good training program will stand out among the rest. By comparing training programs across different franchise companies, you can gain insights into how each one supports its franchisees.
Your careful observation and investigation of the training site will guide you in evaluating a good training program when you are ready to purchase a franchise.
3. How are franchisees trained?
In most cases, new franchisees need to be trained to become trainers themselves in order to lead their teams effectively. As a potential franchisee, it's important to determine how you will be trained. Ask existing franchisees if they were capable of training their teams after completing the training program.
Additionally, complete transparency is crucial during the training process. All necessary details, including technicalities and marketing strategies, should be disclosed. Quality support means that everything should be discussed openly.
4. How effective is the franchise training program according to existing franchisees?
As a first-timer in the franchise business world, you cannot predict the future. While transparency may not always be explicitly stated during the training phase, you can investigate the effectiveness of franchisee training by speaking with existing franchisees.
During this investigation, ask questions such as:
For experienced franchise owners, inquire about their experiences with subsequent training sessions.
Listening to the stories of existing franchisees who have gone through the training process can provide insights into what your future training manuals might look like. Make sure to take note of important points to aid your evaluation.
5. What are the criteria for an effective franchise training program?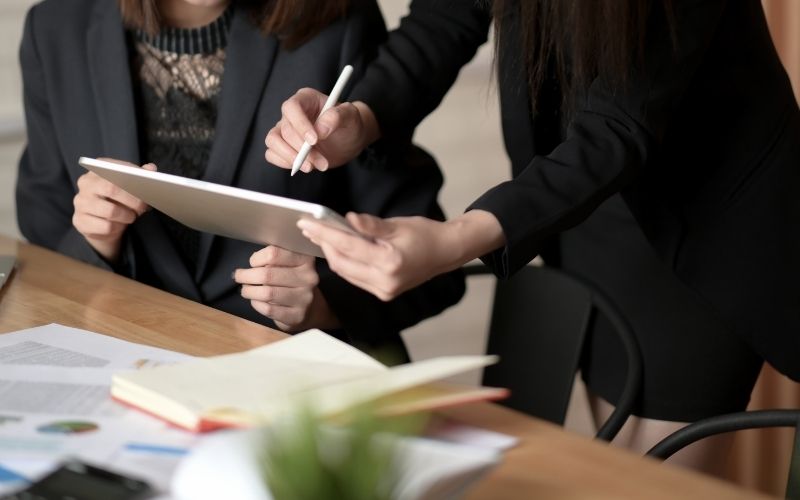 In addition to the previous questions, it's important to identify the characteristics of an effective training course and understand how the support system works.
Here are key points to consider:
Not every franchisor may offer all of the above details, but a good training program should provide at least some of them to help you succeed in your startup. The effectiveness of the support system during the franchise training program depends on the quality and excellence with which it is provided.
An effective training program is an essential aspect of establishing a profitable franchise. Franchisors strive to deliver franchise training programs they deem effective and beneficial. Their goal is to ensure that new franchisees are equipped for long-term success within the company. However, it is ultimately up to you to assess and determine their competency.
In summary, before investing in a business, it is crucial to develop certain qualities. Here are some qualities that can be beneficial before, during, and after the training course:
Be open-minded
Franchisors expect franchisees to embrace the whole business model and system, and being open-minded fosters smooth relationships with your business partners.
Choose to be realistic
Realism holds more weight in business than idealism.
Stay calm under pressure: In challenging situations, maintaining composure enables you to make the best decisions.
Be a good listener
Pay attention to what your business and team are going through.
Foster positivity
Failures can happen in business, but being prepared and maintaining a positive attitude will help you handle and learn from them.
Act professionally
As the boss of your franchise business, professionalism will make you a great leader.
Be a team player
Emphasize teamwork to effectively work with your team.
These qualities cannot be learned solely through training but can be developed over time. You may already possess some of these qualities, which will greatly benefit you in running a franchise business.
Building yourself before entering the franchising world is crucial. The training program is just the beginning, but your perspective on the franchise business should serve as a strong foundation throughout your journey.
Success in franchising depends on both evaluating a good franchise training program and developing the necessary qualities for running a business.