Each franchise company has its own designed training program tailored to the business system and operations. And it is part of the process of purchasing a franchise that right after signing the franchise agreement contract, the franchisee will have to attend a franchise training.
The question is, is it possible to evaluate a franchise training program before signing a franchise agreement? The answer is "yes" because no existing franchisees haven't received such training. That means you can start your evaluation through them.
On the other hand, without proper research and evaluation will be too risky to invest in and could lead to negative consequences. To avoid this, below are the things to expect when evaluating a franchise training program. First, let me elaborate on what franchisee training is.
What is franchise training?
The franchise training is a product-specific knowledge course that franchisees need to take before starting the business. It provides a step-by-step guide administered by the franchisor. The goal of this franchisor training is for the franchisee to:
Every franchisor has to materialize all goals towards their franchisees. Such training serves strong foundation to manage the business accordingly. And it enables to break the fear and doubt in taking the risk, especially for those new to franchising.
The usual parts of training programs are as folows:
Pre-Training Course
In this stage, the franchisee will receive initial training on the processes. They will know how the business operations are being managed and how the franchise system works. This course typically lasted for days or weeks, depending on the franchise pre-training scheme.
Annual Upskill Franchise Training
Top global franchises or huge franchise businesses usually provide this type of training to their franchisees. Through this, they can ensure that their franchisees have constantly followed the same guidelines and adhere to system transitions. The franchisor assigns a representative like a manager or a supervisor to visit each franchise branch yearly.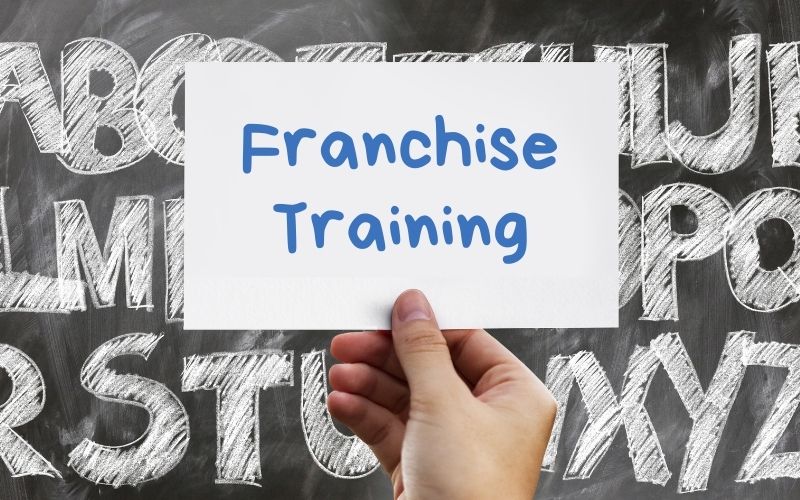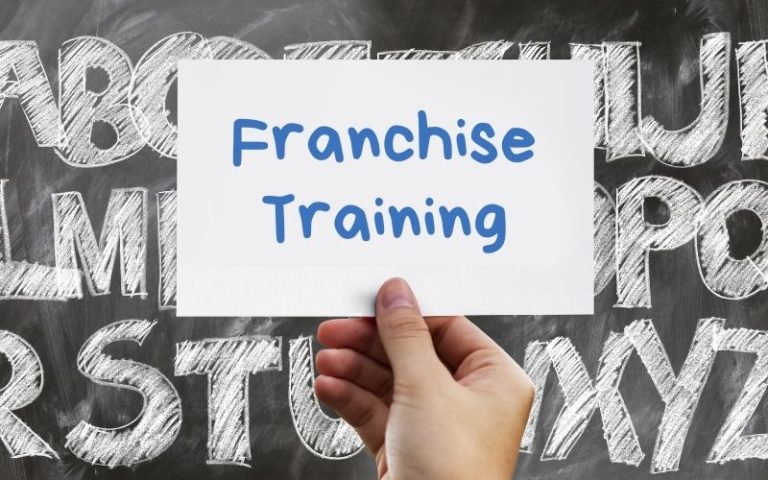 Part of franchise training is access to the help desk that is at times only available to the biggest franchise companies. The help desk provides franchisees with real-time answers to their questions and assistance during and after their training.
Now that you have broader knowledge about franchise training, how will you evaluate a good franchise training program?
How to Evaluate Franchise Training Program?
In evaluating how good a franchisor's training is, you have to take a closer look at how the franchise company systematizes the entire process. Since the information about the training program is in the FDD, you can begin your evaluation from it.
You could also get the contacts of the existing franchisees of that company from the disclosure document. Contacting them will help you check the quality level of the franchise training as they've also undergone it.
Before you call them, you should prepare. List down some questions to get the necessary information. So here are the guide questions:
1. What includes in franchise training programs?
This is a very important key point. The training scheme is the skeleton of training programs and it is the basis for the development status of every franchisee. Because of that, every well-organized training in the franchising industry should follow the 5 major phases:
2. What makes it a good program compared to other franchise companies?
This question should be part of your evaluation, even though all franchises follow a standard training program. Remember that each franchise company has its uniqueness in implementing the training course. 
You can set an evaluation to compare by asking 2 to 3 different franchisees handling different brand products. You can ask them questions like:
Some franchises render a short-term initial training program while others provide long-term. Also, the franchisor provided it to pass along the knowledge and expertise to new franchisees. Because a franchisor provides a good training program indeed sets out the best.
So comparing the training program to other franchise companies will give you an insight into how each of them handles their franchisees. All it takes is your keen observation and precision as you do your investigation. Your knowledge will guide you in evaluating a good training program whenever you are ready to buy a franchise business.
3. How is the franchisee being trained?
In most cases, new franchisees need to be taught how to be a trainer to facilitate their people. So, as a potential franchisee, you have to determine how you will be trained. Ask the existing franchisees if they were capable of training their teams after their training program.
In addition to that, nothing should be hidden from the franchisee during the training. All of the necessary details like the technicalities and marketing strategies – everything about the franchise mechanism should be disclosed. Quality support means everything should be discussed.
4. Ask the existing franchisees how effective the franchise training program is to them.
No one knows what's ahead of anyone, especially to those first-timers in the franchise business world. Even at times, transparency is not quoted in the training phase though can be observed. You have the power to investigate how effective franchisee training is by communicating with the existing franchisees.
In this investigation, ask them questions such as:
And for tenured franchise owners, you can also ask them how successive training is to them.
When you are about to encounter existing franchisees who have experience in training, listen to their stories. Their growth in the franchise industry that started through it can be a reflection of what's your future after the training phase. Therefore, make sure to list some points to help your evaluation.
Characteristics of an Effective Franchise Training Program
Asking questions will help you evaluate a good franchise training program. Aside from that, you also need to identify the characteristics of an effective training course – how their support system works.
Through this, it would be easier for you to start your business.
Here are the key points you need to know: The franchise training program should include:
All of the details above may not be offered by every franchisor, but at least some of them should be provided to guide you in your start-up. The support system during the franchise training program can only be effective if it is given with quality and excellence.
All franchisors provide their training program in a way that they think is best and effective. They make sure that new franchisees under their umbrella are in line with the company's success even after the training phase. However, there is only one important piece to prove their competence – YOU.
In a summary, my final takeaway from this blog is the importance of developing qualities before investing in a business. Below are some that you can develop to be fully equipped before, during, and after the training course.
Be open-minded.
Franchisors expect franchisees to be dependent on the business system. Being an open-minded franchisee will cultivate smooth relationships with your business partners.
Choose to be realistic
In every business, there is much • weight in being realistic than being idealistic.
Stay calm under pressure
Even in the toughest situation, you can think of the best plan and decision to make if you contain yourself.
Be a good listener
Learn to have an open ear to know what your business is going through, together with your team.
Dominate positivity
Failures in business can happen and that is normal. Just be prepared on how to handle them and adjust if needed to improve.
Act professionally
You may be the boss of your franchise business after the training, and being professional will make you a great leader.
Be a team player
It would be effortless to handle or be with a team if you impose teamwork.
All of these qualities can not be learned in training but can be developed. You might even have flourished these qualities already which is truly beneficial in running a business.
Yes, you have to start building yourself before diving into the franchising world. The training program is just the beginning, but your perspective on the franchise business should be your strong backbone along the way.
It is the real foundation for success in franchising, next to evaluating a good franchise training program.