Reviews
---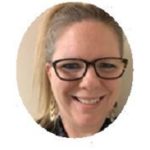 Where to begin? I woke up one day with an idea a few years ago of owning a business. I very casually over those few years talked with people and dabbled with some research on my own. Nothing ever came to fruition. Now here we are, "a few years later," and Adam came into the picture. If it was not for Adam, I more likely than not, would still be dabbling into my own research and uneasy and unsure of what to do. He has been there for me like a friend would be there anytime I emailed him, texted him, or picked up the phone to cancel an appointment or change the time. He is flexible, inspirational, motivating, always so incredibly positive and upbeat, and just a Great person. I don't ever feel pressured or like he is not being "real." He wants me to realize my dreams and help me make them come true. Period. What a great guy to have on your side and in your corner. I couldn't tell you how I came across Adam, (seriously I don't remember, I called and filled out so many forms and looked up so many things online LOL) but I can tell you it for sure wasn't an accident. Thank you, Adam! You truly make a difference in people's lives, I wish there were more people like you in this world.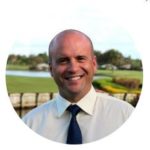 I didn't even know a Franchise Coach was a thing so if someone was planning on speaking to you they would already be ahead of me! I would tell them to be as open and honest as possible to give you the clearest picture to help make a good connection. It's worth a conversation even if you hadn't really considered a franchise... you might learn something. I went into our first conversation without any expectations, to be honest. I wasn't expecting it to amount to much. Once we got talking it felt like you sincerely wanted to learn about me and help me decide if the franchise path was one that could make sense for me and my family. I would certainly recommend your services because I'm a perfect example of the process of working. I went from not knowing it existed to purchasing a franchise that I'm very excited about 3 months later! The surprising part was that from a few conversations/interviews you were able to present me with options that each had my interest in and deserved the appropriate amount of time and research. Again, I may be different than others since I didn't seek out this path so I was especially surprised we quickly got to a place where there were tangible options for a new career. I certainly didn't expect that going into our first call.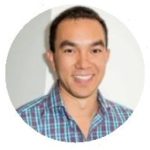 Adam is a top expert on franchising. He connected my family with a concept I otherwise wouldn't consider. I highly recommend his free service to anyone considering to explore franchise business opportunities.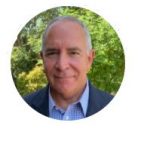 I would tell them that your service is a good source for guidance into the Franchising world. It was time well spent. Adam had reviewed and recommended several franchises that he thought would be a good fit while taking the time to understand who I am.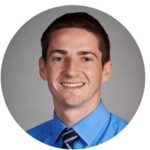 I would highly recommend Adam's services! Adam took the time to listen to me. We had conversations about what franchise concepts would best suit our family's lifestyle and passions. He then turned this information into valuable recommendations. Adam provided consistent communication and a positive attitude without any pressure. I would highly recommend Adam's services! Adam took the time to listen to me. We had conversations about what franchise concepts would best suit our family's lifestyle and passions. He then turned this information into valuable recommendations. He provided consistent communication and a positive attitude without any pressure.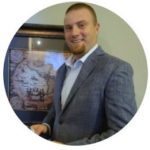 Adam provided answers to all my questions and answered all the questions I didn't know to ask. I was able to come to my own educated conclusions without being pressured. FranchiseCoach did a fantastic job focusing my interests and desires on some suitable franchise options. They were very thorough and deliberate. With over 4000 franchises out there, I was shocked at how well they narrowed down the pool into options that were relevant to me.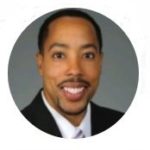 The hands-on engagement and wealth of knowledge were invaluable. Adam was able to clearly evaluate what we were looking for, our risk tolerance, and our skillset to help us find concepts to investigate. Many of the concepts/industries were not on our "radar," but were proposed by Adam for us to consider by being open-minded. His communication style is impeccable as he helped two novices become more familiar with franchises in general while also helping us to get connected to those we found appealing so we could commence our due diligence process. I would highly recommend Franchise Coach (and have) to anyone considering stepping into this intriguing space for new or seasoned entrepreneurs. The discussions with Adam were insightful and he provided guidance on a number of factors to consider that wasn't top of mind for us. His desire to make sure we were equipped to make sound judgments/assessments of the opportunities was great and he never pressured us into making a selection. We constantly talked about options and his ability to turn on a dime was great. When my business partner and I opted to pause our joint search, I chose to move forward independently, and Adam dove right in to help to find new concepts to evaluate. His expertise was invaluable and I'll definitely use him again. The biggest surprise for me was two-fold: The sheer volume of options available in franchise space and Adam's focus on helping me to find the right fit versus simply finding a franchise to be involved in and potentially be a dissatisfied owner. I felt he was equally concerned about the fit and that altered how we approached concepts and our discussions. The level of customer service is top-notch and genuinely left nothing to be desired. Adam covered all of the bases.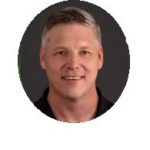 In my situation, I always wanted to be a business owner, but in my prior fields the cost of entry or other considerations meant that I was not in a position to pursue opening a business in those spaces. Therefore, I thought I couldn't open a business and was stuck trying to find another job. I will always be thankful to Adam for approaching me about the opportunity and showing me that my skills could apply to businesses in many spaces. Not only that, he found me a number of diverse opportunities that he thought were fits and set me up with them. As I was looking at those opportunities, he coached me on the proper questions to ask to qualify the opportunity and narrow down my choices. In the end, I believe we found the perfect fit in a space that I would never have thought of on my own. Adam has not only the experience of being a franchise owner, but the knowledge of the available opportunities to help you find a great fit. He helps make the process as seamless as possible. Not only that, but he has resources to help you find financing and get your business started. Even after you have decided and launched your business, he is willing to help mentor you and wants you to be successful. Honestly, I did not know businesses like this existed. When I was first approached by many of the companies on LinkedIn, I figured they were like "executive search coaches" or "resume writers" where you pay a large expense for little or no results. I was surprised that as a candidate, you do not pay for the service. Once I agreed and we had our initial meeting, I was impressed with the number of opportunities that Adam had access to and his ability to narrow them down to four where we both thought I would be a great fit.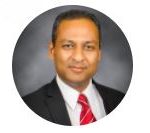 Adam is very thorough and thoughtful in his approach. He took the time to understand our objectives, interests, personal and professional journey and drivers to help develop a shortlist of franchises. He is diligent in his work with constant follow-ups without ever being pushy or too salesy. And all the franchise partners had really good things to say about Adam. Because they do all the leg work for you to help you invest time only in franchises that align with your personal, professional and financial goals. Not sure if it was the business or Adam's style, but we were concerned that a Franchise Consultant could be too pushy or salesy, but Adam turned out to be completely opposite. I sincerely thank you for all your help. If we decide to move forward, you will be the first to know.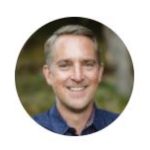 Definitely call FranchiseCoach. They have a team of experts that will take the time to answer your questions and most importantly, show you the great franchise options quickly without having to do endless searches online. The franchising process is a difficult market to navigate if you don't have experience in franchising. There are many franchises out there and it takes an expert to help weed out the bad ones and narrow your search to the good ones. They will take the time to walk you through the process and take away all the uncertainty. FranchiseCoach is a team of experts with vetted franchises and relationships to get you successfully through the process. Within a week I had 4-5 great franchises that all were contenders. Again they take the time to get to know you and ask the right questions to get you in front of the right people.

Adam Goldman helped make things very simple to understand regarding making franchise purchase decisions. He was thorough, patient, and extremely knowledgeable. He helped me make the right decisions from their proven process of investigation and inquiry. What I loved most was the process. The process Adam gave me helped define and identify the best franchise options for us.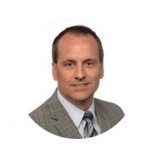 If you know you want to start a business but a little unsure about what that business should be, FranchiseCoach can certainly help you find viable options. FranchiseCoach is a great way to help you explore various options that you wouldn't have thought of on your own. They do a good job of investigating who you are and how to find options that may appeal to you. In addition to being able to match opportunities with my personality and past experience, they also provided some "outside the box" options that actually were appealing and worth considering.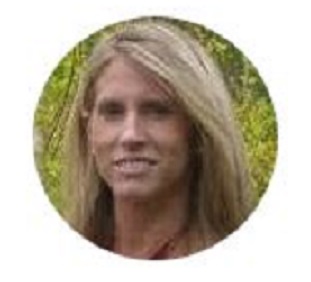 If you ever wanted to know if you even could own your own business, getting help from Adam is a great place to start. He will ask you questions to ensure you are best matched with a business that you will be excited to own and can care about as a passion and purpose-not just another place to work. His experience and knowledge will put your mind at ease as you consider a life-changing decision. Adam/FranchiseCoach did not push or steer but truly provided guidance, understanding and genuine concern for the best outcome for both our family and the franchisor because he understands that only if there is a proper fit and benefit to both parties will the outcome of that partnership yield success. Adam has access to key information he can share with you regarding each franchise you consider to help you ensure you are going down the right path financially and experientially. I was very impressed with Adam's willingness to support a small/new business owner like myself who was not able to buy a large restaurant or famous storefront. He was most interested in making the best match for our family and was supportive to the very end of the process and remains in touch with us to this day.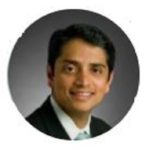 Adam and team do an excellent job matching you with the best Franchise concepts that are aligned with your passion and interests. Adam does a great job of listening to you and has knack for asking questions that makes you really think deeply about what motivates you and what excites you to do your best every day. It is important to know these things before one can decide what type of busienss to own. I had not idea there at 4,000 to 5,000 franchise concetps all around us! You need someone to guide you to find the best concept that meets your passion and interests.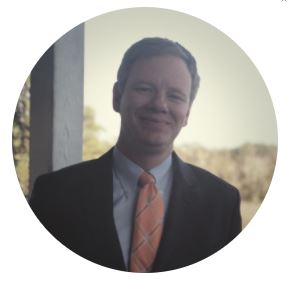 You should absolutely use Adam. He helps to make the process less scary and provides a great deal of guidance as he walks you through the process. Adam is easy to work with and is knowledgeable and trustworthy. I was especially impressed with the thoroughness of the questions asked. It's not as simple as Adam just shoving some franchises that may or may not work. He puts a great deal of thought, energy, and effort into choosing the right franchise system that works for you, not just financially, but culturally and philosophically.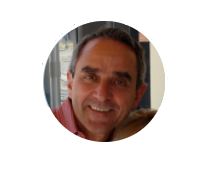 Franchise Coach, and specifically Adam Goldman are knowledgeable and trustworthy. Their process for understanding your needs and goals significantly speeds up the evaluation process. Through Adam I was able to discover franchises that I did not know existed, and probably could not have found without his help. The process is also very organized and helps guide a newbie through uncharted waters effectively and efficiently. The primary reason you should consider using Franchise Coach is a combination of breath and depth of experience in the franchise world. Why try to learn something radically new on your own without guidance? The breadth of offerings that actually met my criteria. I could have never found them on my own.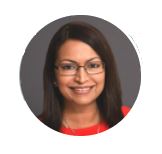 Whether you are familiar with franchise operations or not, using the services of FranchiseCoach helps you understand the possibilities. I was exposed to industries that I didn't even know existed under a franchise format. Not all franchises are the same, and having a coach guide you in selecting a match based on your personal preferences is invaluable. A main benefit of using FranchiseCoach is that you receive personal guidance from a dedicated coach. I enjoyed the weekly check-ins because they kept me on track during the research and discovery process and also because I developed a professional relationship with coach who took the time to listen to my needs in looking for an investment. I did not know that services from franchise coaches were available. I was pleasantly surprised when my nephew introduced me to Adam Goldman from FranchiseCoach. Prior to the introduction, I was searching for a franchise on my own, and frankly, I did not know what I was looking for. Working with Adam has been an absolutely pleasant experience because he is professional, always prepared with information that I need timely, and challenges me to venture out of my comfort zone without being pushy.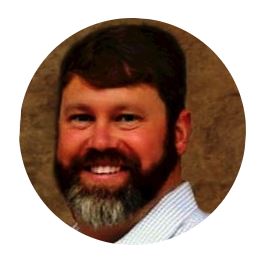 Absolutely use FranchiseCoach. They do most of the homework for you by laying out great brands to consider. Half of the due diligence is done when you have presented brands. FranchiseCoach consists of great people who honestly care about my success. Adam helped me decide on a brand and continues to follow up months after my business is up and running. Adam continues to impress me by the amount of effort he put into helping me find a good brand and his continued follow-up.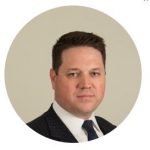 FranchiseCoach was very helpful in guiding me through my franchise journey. Adam helped me explore what businesses may or may not be a good fit for me. He helped me coalesce my thoughts and brought different perspectives to the decision-making process. Adam did more than just throw a list of potential franchises at me. He has the tools and process to help you define objectives then find a number of franchises that will help you meet those goals I was pleasantly surprised how quick and easy the process was.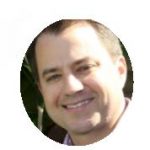 Great attention to detail. Personality tests and lifestyle preferences help them hone down the type of franchise you will be interested in. One-on-one, personal service. Answered all of my questions and concerns. Easy to communicate The knowledge of the franchise process and determination to find a franchise that fits my financial objectives.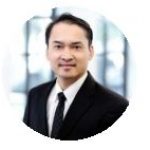 For those with little to mid-level experience with franchises, FranchiseCoach is the best way to learn and be exposed to all the different ways to get involved and learn before fully committing. The experience, guidance and connections cannot be easily replaced. I was surprised by the breadth of the portfolio of franchises.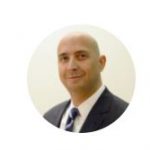 You are certainly very thorough and professional in your services. The fact that you take the time to understand the position of your customer without pushing for franchises makes people feel very comfortable. Your professionalism. The fact that you have a huge portfolio of franchise options in multiple industries .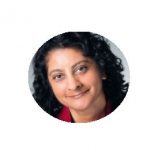 Adam and team do an excellent job matching you with the best Franchise concepts that are aligned with your passion and interests. Adam does a great job of listening to you and has knack for asking questions that makes you really think deeply about what motivates you and what excites you to do your best every day. It is important to know these things before one can decide what type of businesses to own. What surprised me the most about this process is that there at 4,000 to 5,000 franchise concepts all around us! You need someone to guide you to find the best concept that meets your passion and interests.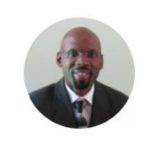 I would say that you listen well to the interests of the potential franchise owner and selected suitable opportunities to meet their needs. Informative combination of video, literature, and franchise-specific contacts to educate you on the businesses. Very supportive team and how quick it was to set up ownership of a franchise.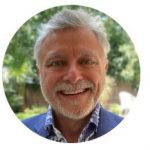 That you are very thorough. Your process for matching potential franchisees to franchisors is based on a deep dive conversation where you get to know the potential franchisee (goals, desired work environment, ultimately exit strategy, etc.). Adam Goldman is sincere in his desire to create successful connections. There is no pressure, just genuine interest and advocacy. That it was not high pressure sales.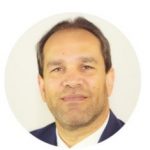 Go for it and have your life changed. Adam walks you through the franchise rules and evaluation process. Ultimately the decision of which franchise to go with or if it is even something for you, is your choice, but he guides you through the process. Unless you are very familiar with the rules and regulations governing franchising, you need someone to explain these to you. And even though there are rules and regulations, having someone with experience with franchising at your side is invaluable. After a getting to know you session with Adam, he was able to select 4 franchise options that were perfect for me. Then he walked me through evaluating them.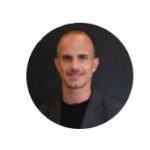 Adam and I met each other 4 years ago through the Entrepreneur's Organization (EO). He was a franchisor running a successful chain of businesses in Texas and it was an honor to work alongside him and to learn from his extensive experience in all aspects of franchising. If you need help with franchising, you should reach out to Adam – he understands what it's like to start and grow a successful business as an entrepreneur himself. It's not often you find someone who's been a franchisor, a franchisee, and also a franchise consultant. He's a rare combination of many talents and abilities who sees things from all possible angles. He not only knows it, he's done it. He's one of the best franchise experts I've ever met who truly understands the needs of entrepreneurs who are looking to make a change in their career. He brings to the table a ton of great experience with hundreds of different franchise brands – he knows firsthand what some of the best opportunities are out there for people ready to scratch their "entrepreneur itch". I'm lucky to know people as kind and knowledgable as Adam and look forward to all the great things he continues to accomplish in his impressive career.
I would tell a prospective client that they better be prepared to find their new business and not be messing around because of how accurately FranchiseCoach finds relatable businesses and helps the process get moving. The personal feel to the way you do business, does not feel like you are working with a client, but with a friend and advisor. How much more involved you were outside of just finding the business. That ended up being the smallest part. The advising and coaching were second to none.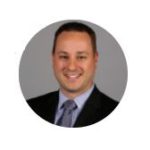 Adam is helpful and responsive and will put you on the right path to franchise ownership. The guidance and knowledge of the franchise industry is great.I was surprised by the vast amount of opportunities available in the franchise world.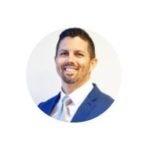 I would recommend Adam because he has a thought out process. My time was never wasted and he did not pressure me into anything. It was much easier than doing all that research on my own.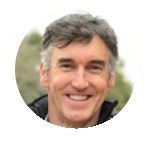 The overall experience is great as Adam takes great care in both educating prospects about his services and the opportunities available in the specific market of interest, and takes the time to listen to your desires so that carefully curated recommendations for franchise investment are delivered. FranchiseCoach distills all of the potential possibilities down to a handful of choices based upon time and money investment objectives. The human touch: expertise in delivering recommendations based upon my needs, desires, timeframe, and initial investment budget.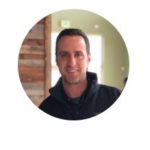 Adam is very well educated in this area and definitely can help you find exceptional business opportunities! Professionalism and continued support. Positive surprise- there are many more options that you think when considering a franchise!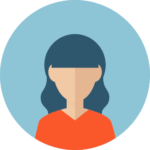 Adam is about his business. He assisted our family in the franchise process leaving no stone unturned.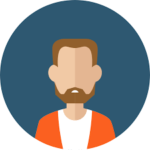 Adam is extremely professional, represent quality franchises, and have great follow-thru and communication skills.If someone is not sure of the industry or the brand they would like to align with, FranchiseCoach helps narrow the focus through the interview process, as well recommending possible partners who are an excellent fit, but we were unaware existed.How in-tune he is with those he represent. Adam is able to see the big picture and potential fit quickly and efficiently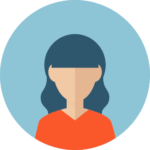 I would tell someone that you connect people with business opportunities that they otherwise would not know exist. The main benefit was how streamlined and organized the search was. I was surprised by the variety of franchise options.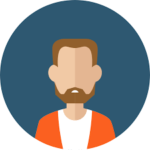 For those with little to mid-level experience with franchises, FranchiseCoach is the best way to learn and be exposed to all the different ways to get involved and learn before fully committing. The experience, guidance and connections cannot be easily replaced. I was surprised by the breadth of the portfolio of franchises.

Professionalism! This week goes to Adam Goldman. I recently went through the process of franchise exploration with Adams's help. I picked Adam from my network for this process for one reason, his professionalism. After going through the process I came to the conclusion that it was the right choice. From his discovery process, to follow up, to connecting me with resources and walking me through all of the pro's and con's he did an amazing job. When someone is making a life-changing decision such as franchising they need someone they can rely on and trust. Adam is the kind of person who truly rises to the occasion, has a passion to serve, and loves what he does. Adam, thank you for helping others achieve their goals and being so professional in the process!

Franchise brands trust Adam. He isn't pushy and follows up your progress nicely. I was surprised at how vast the range of investment levels are in the franchising world. Adam is very serious, practical and gives enough to his customers.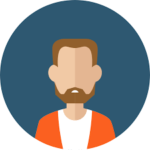 Adam, you have the experience of running a franchise and know how to help someone find the right franchise they want to lead. You understand the number of franchises available outside of the fast-food industry.
Adam will find the right fit for you and support you throughout your franchise search.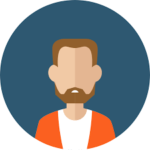 Your professional care and understanding for the person who you are offering your services. Your attention to detail and placing yourself in the customer's needs. And your excellent professional services with compassion and empathy for the customer.
Go right away and set up an appointment with Adam!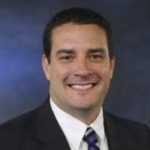 Adam was very professional. He introduced himself, told us what the process was, and held our hands through it all. I appreciated that he took his time to ask us questions about our background and interests.
From this information, he researched the opportunities out there and brought us back 3 Franchises that fit with what my wife and I were looking for. We talked through each one as he asked us pointed questions during our discovery to help us narrow the choice down to one.
I was surprised by how thorough Adam was with his initial questions. They were very detailed and thought-provoking. He also gave us excellent advice on what to expect during Discovery and The initial visit to the franchisee's home office.
Adam will take care of you!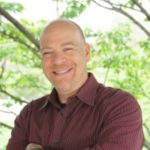 Adam really listens to your why and presents franchise opportunities that resonate - and does so without pushing. he lets you find your way after he provides the options.
I was surprised at how fast the process went. It felt like one minute we were discussing our interests and the next we were signing with our new franchise. But we never felt rushed - we just got more excited as we learned more about the opportunities.
100% give Adam a listen and be open to what he shares. We were a bit curious but not really serious at the beginning, but once we found an opportunity that we really connected with, it made sense and we went for it. And Adam was the one who presented the opportunity to us based on him listening to our interest and objectives in our early meetings.