Subway remains a hugely popular restaurant franchise despite an uptick in store closings since 2016. The company has long emphasized alliances with individual franchisees, and that remains a priority. However, Subway announced a shift in focus in May 2022.
For example…
it wants to strengthen ties with multi-unit franchise owners to help them expand. Subway also wants to build more international stores and drive-through locations.
The Subway franchise cost can sometimes be noticeably higher depending on the type of restaurant (traditional or non-traditional), the location, and the real estate specifics. The higher the expected initial investment, the more assets and liquid capital applicants need.
The start-up costs include franchise fees, training, insurance, supplies and equipment, professional services, property improvements, and more. Some Subway franchise costs such as royalties are ongoing, and franchisees generally pay Subway 12.5% of their gross sales per week.
Is Owning a Subway Franchise Worth It?
Subway's background info
Subway is one of the top food franchises in the world, and the cost of a Subway franchise is fairly low. As of 2022, this business operates in more than 110 countries and boasts a network of more than 44,000 restaurants with more than 20,000 franchise owners. The first franchise opened in 1974 in Wallingford, Connecticut.
In May 2022, Subway announced a plan to target multi-unit operators for expansion and to spearhead growth with drive-throughs, non-traditional locations, and international restaurants.
Subway is headquartered in Milford, Conn., and has been in business since 1965. As it's privately held, it does not trade on stock exchanges.
On Subway's website, the company says it wants to become the top Quick Service Restaurant (QSR) in the world while staying true to its trademark fresh products. Here are some fun facts:
Subway's menus are the same worldwide with some exceptions for local culture. In India, many people do not eat beef, so Subway does not sell beef there often. Similarly, Subway does not tend to sell pork in predominantly Muslim areas.
Subway's Success Story
Subway has come a long way since its humble beginnings in 1965.3 Back then, a 17-year-old named Fred DeLuca asked a family friend, Dr. Peter Buck, for input on how to pay for college. DeLuca dreamed of becoming a doctor, and it turns out he asked exactly the right person for advice. Buck, a nuclear physicist, suggested opening a submarine sandwich shop and invested $1,000.
Buck and DeLuca became business partners and opened Pete's Super Submarines, their first sub-eatery in Bridgeport, Connecticut. They focused on many of the same things Subways are known for now: customization, fresh food, and affordability.
By the time 1974 rolled around, the duo owned 16 sub-shops and had a goal to increase the number of eateries to 32. To achieve it, they turned to franchises.
DeLuca died in 2015, and Buck died in 2021. Doctor's Associates, the corporation that DeLuca and Buck formed, still owns Subway.

Understanding the Subway Franchise Cost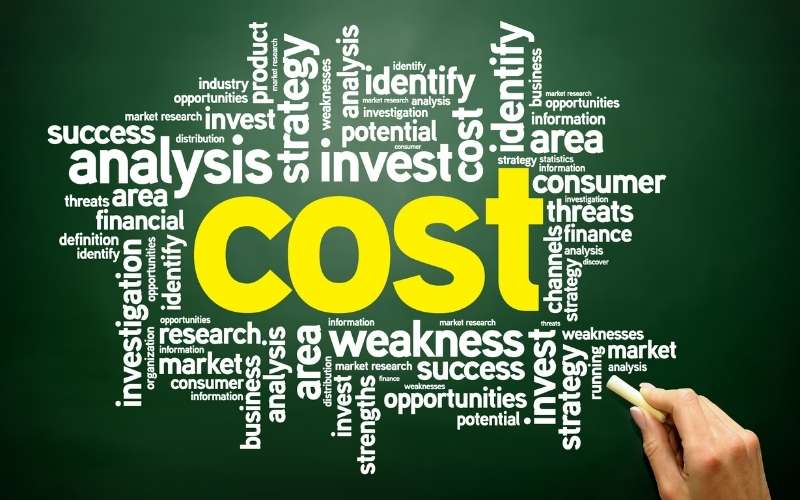 To fully understand the Subway franchise cost, review franchising information on the company's website. Chat with former and current franchisees, and carefully review the Franchise Disclosure Document you get after applying.
Existing Franchise
If you want to buy an up-and-running Subway franchise business, their website has a tool that allows you to find restaurants for sale. You can use it to get an idea of what is available. Ask the franchisor to provide you with the financial records for the site to know how well the location performs.
The expenses incurred of buying a resale franchise business tend to be noticeably lower than those of investing in an all-new store. But it is also significant to ensure that it will perform up to your standards. Low profit can be a reason for resale, but owners often sell due to changing career goals or relocating to a different area.
In 2019, Subway and its affiliates sold 148 restaurants with prices ranging from $1 to $250,000. Purchase prices represent physical assets and do not include potential additional expenses necessary to bring the restaurant into compliance with the Subway operations manual. Subway may offer incentives to people interested in buying underperforming sites.
If you already own at least one Subway restaurant and want to expand, a lower initial fee will be offered from the regular one. The capital you need can be lower too if you open a subway franchise business in a nontraditional or satellite location.
Institutional-scale franchisees interested in purchasing more than 50 subway franchises are required to pay a franchise fee per location.
New Franchise
A potential subway franchisee would need more liquid assets and higher net worth for higher-cost locations.
The expenses of opening a Subway franchise are huge because much depends on real estate and location. The location factor, let's say, New York City would be more than suburban Omaha, Nebraska.
The company has the lowest start-up costs compared to many other fast food franchises but does take more royalty and advertising money.
It takes about two to 12 months from the time all parties sign the franchise agreement to the actual opening of this fast food restaurant chain.
How Much Does it Cost to Open a Subway Franchise?
The subway franchise cost vary depending on whether you want a traditional or nontraditional and where the restaurant will be. If you are a veteran franchisee, opening a satellite location, or an existing franchisee, the start-up amount tends to be lower.
Franchise Fee
As the Small Business Administration explains, initial franchise fees generally range from $20,000 to $50,000. Subway's fees are a downright steal by this standard. Traditional Subway sites have higher initial costs than nontraditional locations.
Nontraditional locations include those at airports, theme parks, military bases, universities, gas stations, and the like. They are full-service but coupled with another business.
Franchise fees are not the same as the start-up costs to open a franchise. Rather, these fees are what you pay to get a license to own and run the franchise business. They allow you to access a recognized brand name, proprietary systems, and other benefits.
Royalty Fees 
Franchise royalties are the fees collected by the franchisor associated with owning a franchise. Typically, franchise royalties are from 4% of revenue to 12% or even more.
At Subway, as touched on earlier, franchisees pay Subway 12.5% of gross sales minus tax every week. Eight percent goes toward royalties and the rest is toward marketing.
Royalties are ongoing expenses that serve several purposes. They are a way for franchisors such as Subway to collect profits, but they also contribute toward training, franchisee support and coaching, and chain growth and innovation.
For example, suppose you did not own a franchise business, you would have to pay for research and development when creating new products. Royalty fees go toward these types of things instead.
Start-up Costs
Traditional franchises have a much lower start-up cost than their nontraditional counterparts because the former offer new business owners a pre-existing system and established branding to rely on. Without these elements, starting a nontraditional franchise from scratch can be both daunting and expensive.
Real estate and property improvements:
The average Subway is 1,375 square feet. Property/leasehold improvements are any necessary changes for this restaurant business to comply with the operations manual.
Professional services:
Payable before opening for legal and accounting
Supplies and equipment:
For supplies, must be paid before opening and for equipment, before Subway orders it
Furniture and fixtures:
This includes outside signage, security system + monitoring charges, and freight charges
Insurance:
Should be paid before Subway orders equipment
Training:
includes travel and accommodations
Advertising and marketing:
For grand opening advertising, payable around opening time
Working capital/additional funds for three months:
Miscellaneous expenses:
It includes business licenses, small equipment, utility deposits, etc.
Subway explains that in the long term, equipment costs are lower if you purchase the equipment outright instead of financing it. However, an outright purchase does lead to higher start-up capital. 
6 Factors to Consider Before You Buy A Subway Franchise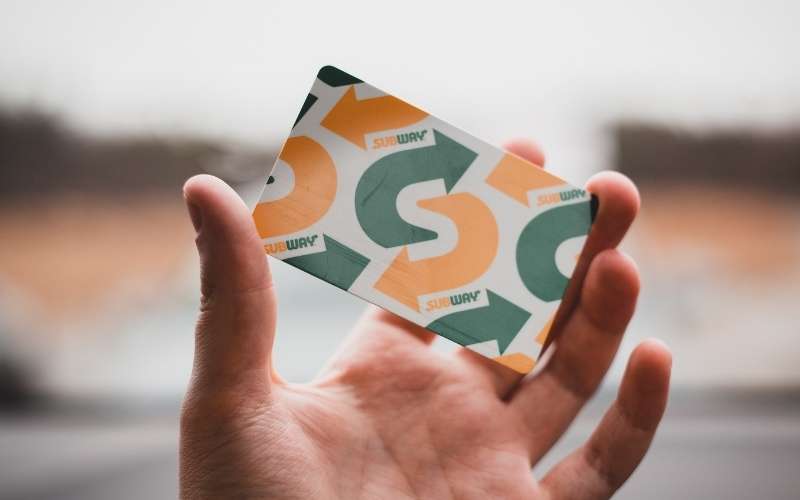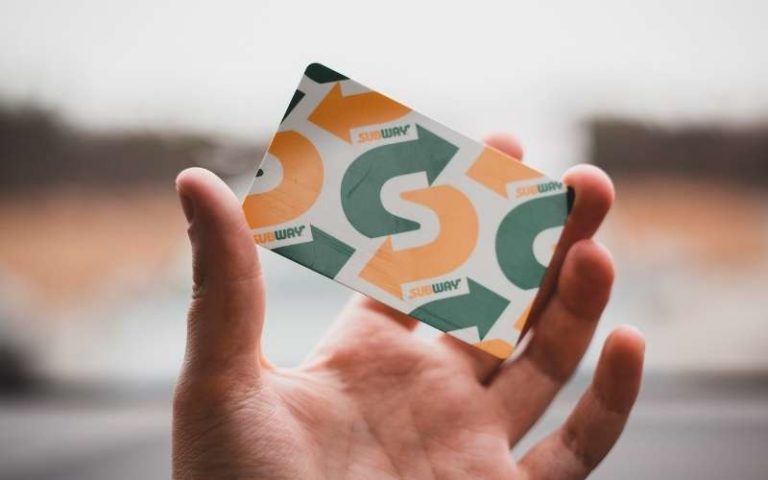 1. Demand
If you're thinking about buying a subway franchise, demand is definitely a factor you need to consider. After all, if there's no demand for subway stores in your area, you're not going to be very successful as a franchisee.
Fortunately, demand is usually not too hard to assess. Simply take a look at the number of existing subway stores in your area and compare it to the population. If there are already a lot of stores per capita, chances are that demand is pretty saturated and you might want to look elsewhere.
However, if there are relatively few stores compared to the population, that's a good sign that there's still room for growth and you could do well as a new franchisee. So before you make any decisions, be sure to do your homework on the demand for subway stores in your area.
Despite recent news about stores closing and the company slashing costs the demand to become subway franchisees is quite high. This franchising business is such a huge name with relatively low start-up capital that many subway potential franchisees want to explore that option.
For example, Subway said in May 2022 that 75 percent of its locations are seeing growing sales and that they average 8.2 percent growth compared with 2019. Subway has enough interested franchisees that the company can be extremely selective about who it chooses to work with.
Demand for Subway franchises remains high despite recent news about stores closing and the company slashing costs. This franchising business is such a huge name with relatively low start-up capital that many potential franchisees want to explore that option.
For example, Subway said in May 2022 that 75 percent of its locations are seeing growing sales and that they average 8.2 percent growth compared with 2019. Subway has enough interested franchisees that the company can be extremely selective about who it chooses to work with.
2. Competition
Competition is perhaps the primary factor for an interested franchisee to weigh. Subway is so popular business as it is virtually everywhere.
Many cities and regions have multiple Subway restaurants that compete with one another to some extent. Plus, other fast food subs and sandwich business stores are competitors. International locations are among those with the least competition.
Now, suppose your area has no Subway restaurant or a small number of Subways and sub sandwich restaurants. It may make for a tremendous new Subway location due to the relative dearth of competitors.
That said, even a location with many existing Subways could make sense, especially if you are interested in something nontraditional.
3. Training
The restaurant manager, the director of food services, and the people signing the franchise agreement undergo training. A standardized test is one way that Subway measures mastery of the training material.
Training begins online with the University of Subway program. Areas covered include menu items, employee expectations, and how the company is run and managed.
The next part of the training occurs in person at Subway's Milford, Conn., headquarters. Franchisees head there for two weeks to get experience in stores.
They also undergo more classroom learning. The Subway Franchise Disclosure Document lists all subjects covered and the hours of training involved.
4. Profit Return
If you own multiple locations, the Subway franchise business required amount is lower. Your profit return may also be higher. However, Subway's profits can be on the low side compared with other fast-food franchises.
Subway encourages applicants to contact current and former franchisees to learn about their outlet's profits, losses, and costs. However, many have signed confidentiality agreements and may not be able to speak openly. Names and contact information are in the Franchise Disclosure Document.
5. Investment
When it comes to purchasing a subway franchise, money is essential. Before making such a large investment, you should think about your net worth and liquid assets. After all, the last thing you want is to acquire a huge debt with no way to pay for it.
Subway franchises may be rather expensive, so it's critical to ensure that you have adequate funds set aside to turn a profit. With a little planning and foresight, you can make sure your subway franchise investment pays off in the long term.
6. Restrictions
Owning a Subway franchise means having a decent number of liquid cash and assets. Typically, you need a minimum of $40,000 in liquid assets and a net worth of $80,000 to $310,000. It depends mainly on the restaurant location and type of restaurant.
If you do not meet these qualifications by yourself, it is possible to partner with others to invest in this food franchise. You might also qualify to buy a franchise resale rather than starting one from the ground up. These strategies can lower the Subway franchise cost for you.
As is typical with a franchising business, you would have little or no say in decor, advertising, signage, point-of-sale systems, and other matters. Many people who become franchisees see this as an advantage since they can hit the ground rolling.
They contribute royalties and marketing funds that go toward research, product testing, advertising, and the like, which saves time for franchise owners.
Among cheap food franchises, Subway merits your attention. Sandwich shop chains are nothing new, but this particular company has an international reputation.
You can also buy a Subway franchise resale that has current customers and a stream of revenue. That can lower the uncertainty and risk associated with new investments. So can a lower-cost investment in a non-traditional location such as a hospital.
There are many ways to become one of the Subway franchisees and be part of the world's largest restaurant chain. However, Subway is more interested than ever right now in working with multi-unit operators.
Subway Franchisor is willing to help with franchise financing but in a limited way, for example, through their equipment leasing program. You can also buy equipment outright.
Generally speaking, you must turn to third parties for financing if you need assistance with the initial cash required and other start-up fees.
A franchise consultant can help you decide if investing in the fast food industry, such as the Subway franchise is something you would want to do. And as well help you understand the pros and cons of this business model before you get started.