Are you an entrepreneur looking to start a business or an investor searching for a profitable franchise opportunity in the fast-food industry? One business option that may have crossed your mind is owning a Subway franchise. With over 40,000 subway restaurant chains worldwide, indeed, this largest restaurant chain has the potential to generate substantial profits.
However, investing in a franchise requires a significant financial commitment, and it's important to weigh the costs before making a decision.
In this blog, we'll explore the factors that impact the earning potential of a Subway franchise and help you determine whether it's a smart investment for your financial goals.
So, is the Subway franchise cost worth the earning potential? Let's find out.
Subway has a vast global presence, operating in over 110 countries and having a network of 44,000 restaurants and over 20,000 franchise owners as of 2022. The first franchise model was established in 1974 in Wallingford, Connecticut.
As a franchisee of Subway restaurant chain, you gain access to several features and programs that can help you run your own business much more effectively. Here are some of the best features or programs for Subway's franchisees:
During the application process of becoming one the franchise owners or multi-unit owners, their Development Agents will provide local support. The assistance from a Development Agent will be for continued support as you operate your restaurant.
With the deployment of Business Development Agents across the globe as part of the Subway's franchise system, franchisees increase their chances of success in their businesses.
Subway's Humble Beginnings
Subway has come a long way since its humble beginnings in 1965.3 Back then, a 17-year-old named Fred DeLuca asked a family friend, Dr. Peter Buck, for input on how to pay for college.
DeLuca dreamed of becoming a doctor, and it turns out he asked exactly the right person for advice. Peter Buck, a nuclear physicist, suggested opening a submarine sandwich shop and invested $1,000.
Buck and DeLuca became business partners and opened Pete's Super Submarines, their first sub-eatery in Bridgeport, Connecticut. They focused on many of the same things Subways are known for now: customization, fresh food, and affordability.
By the time 1974 rolled around, the duo owned 16 sub-shops and had a goal to increase the number of eateries to 32. To achieve it, they turned to franchises.
Fred DeLuca died in 2015, and Buck died in 2021. Doctor's Associates, the corporation that DeLuca and Buck formed, still owns Subway.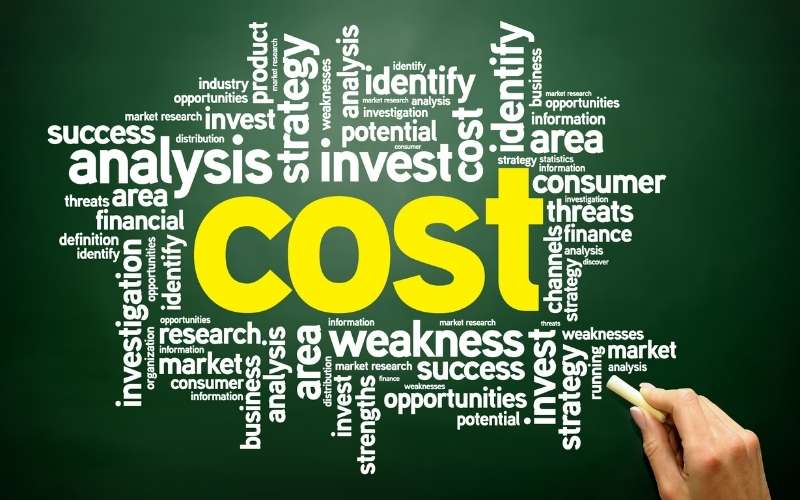 Subway has a relatively low cost of franchise ownership compared to other popular food franchises, such as McDonald's. Opening a new McDonald's restaurant requires an initial investment of $1,215,000 to $1,945,000, in addition to an initial fee of $45,000. On the other hand, opening a new Subway costs between $116,000 and $263,000, and an initial fee of $15,000. For small-scale entrepreneurs, opening a Subway is a more affordable option.
The cost of franchising a Subway store may vary depending on factors such as the type of franchise (traditional or non-traditional), the location, and the size of the restaurant. Similarly, the costs of buying an existing Subway restaurant or a new franchise outlet may also vary.
To determine if a subway chain opportunity is worth the earning potential, it's important to understand the total initial investment amount. So let's get started and explore the costs associated with each of these options.
Acquiring Existing Subway Franchise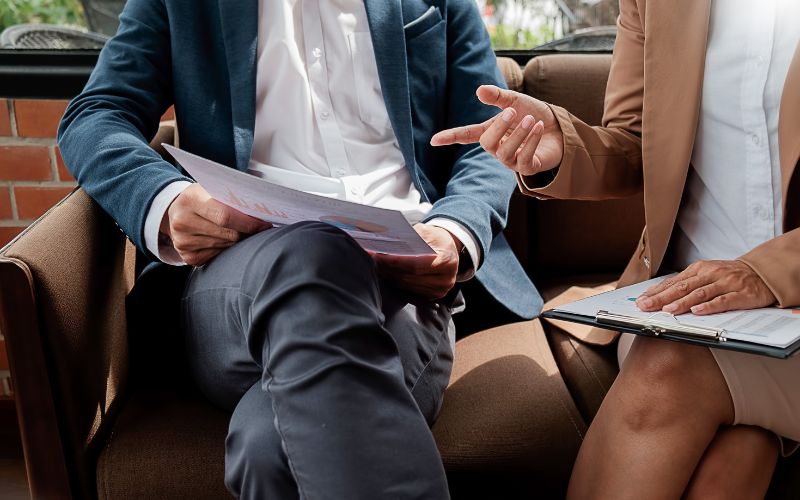 The used Subway franchise cost may fluctuate depending on factors such as the restaurant's location, age, and financial performance.
The purchase price for an established Subway franchisee or unit can range from tens of thousands to several hundred thousand dollars. Subway requires potential buyers to have a minimum of $15,000 in non-borrowed personal resources to qualify for consideration as a franchisee.
Apart from the purchase cost, there could be additional expenses such as transfer fees and training fees involved in the acquisition process. Typically the transfer fee is around $7,500, to cover the cost of training and support provided by the company to the new owner.
Also, there may be additional costs associated with upgrading the restaurant, marketing, and other ongoing expenses.
Before making an offer to purchase a used Subway franchise unit, it's important to conduct thorough due diligence, including reviewing past financial performance and operational data to ensure the unit is profitable and a sound investment. It's also recommended to seek the guidance of a franchise consultant or attorney to ensure that all legal and financial aspects of the acquisition are properly addressed.
New Franchise Unit
When opening a new Subway franchise unit, potential franchisees should be aware that the cost of starting up will depend heavily on the real estate and location of the unit. For high-cost locations such as New York City, franchisees will need more liquid capital and higher net worth.
Despite this, Subway has some of the lowest start-up costs compared to other fast-food franchises, although it does charge higher franchise royalties and advertising fees.
As for franchise fees, Subway franchise owners are required to pay 12.5% of their gross sales minus taxes every week, even if they are not making a profit. Of this amount, 8% goes towards the franchise royalty fee and 4.5% is for the advertising fee. Subway does offer an equipment leasing program and can assist franchisees in obtaining financing.
It typically takes between two to twelve months from the time all parties sign the franchise agreement to the actual opening of the fast-food chain.
Traditional Subway Vs Non-Traditional Subway
Traditional Subway
A "traditional" Subway franchise follows the menu, branding, and system requirements set by Subway's corporate headquarters. This includes standardized decor, menu items, name systems, layout, and the use of specific equipment and ingredients.
The cost of a traditional Subway franchise varies based on factors such as the size and location of the business, real estate and construction costs in the area, and the necessary equipment and inventory.
The initial fee of traditional Subway franchise ranges from $10,000 to $15,000, and there are additional expenses for equipment, supplies, training classes, start-up fees, local support, and other start-up costs.
NonTraditional Subway Locations
To clarify, a "nontraditional" Subway franchise deviates from the standard specifications set by Subway's corporate headquarters. For instance, the location may be inside a convenience store or gas station, and the menu may feature specialized products such as pizza or breakfast items.
The initial franchise fee and other costs to open a subway non-traditional location vary depending on factors like location, size, and necessary modifications.
Since non-traditional locations are often within other businesses, the startup costs and required capital can be significantly lower than for a traditional standalone restaurant.
This includes ongoing fees, with the franchise fee ranging from $10,000 to $15,000, as well as costs for equipment, supplies, training, and other startup expenses.
Overview of a Subway Franchise Cost
To know more details about the initial franchise fee and ongoing fees, such as franchise royalties, visit the company's official website. You can also chat with former and current Subway franchisees or carefully review the Franchise Disclosure Document.
Is Subway Franchise Cost Worth the Earning Potential?
Earning potential is the amount of return that can be reasonably expected to be earned on an investment or through a business transaction over a certain period. It is determined by considering the current value of the security and factors that have influenced its price, as well as by looking at upcoming events or trends that may affect its future movement. Investors need to understand earning potential before deciding to become a franchisee.
When it comes to opening a franchise unit in the Subway restaurant chain, franchise owners need to consider that there is not a single answer regarding its earning potential. The best way for an investor to assess the earning potential of a Subway franchise is to perform the following:
1. Look at the market conditions
Examining the market conditions is an important step in assessing the earning potential of a Subway franchise or any other business. Some key factors to consider when evaluating market conditions for a Subway franchise include:
Demographics: Consider the age, income, and education level of the population in the area where the franchise will be located. This can give you an even better idea of the potential customer base and the types of products and services they may be interested in.
Competition: Evaluate the level of competition in the area, including other Subway franchises as well as other sandwich chains. Look at factors such as pricing, menu offerings gross sales, average sales, and marketing strategies to determine how your franchise can differentiate itself and attract customers.
Location: Assess the accessibility and visibility of the franchisees' existing outlet, as well as the level of foot traffic and vehicle traffic in the area. A busy location with high visibility can help attract customers and increase sales.
Economic conditions: Evaluate the overall economic conditions in the area, including unemployment rates, consumer spending habits, and the strength of the local economy. A strong economy with low unemployment and high consumer confidence can create a more favorable environment for starting and running a successful business.,
2. With Great Customer Experience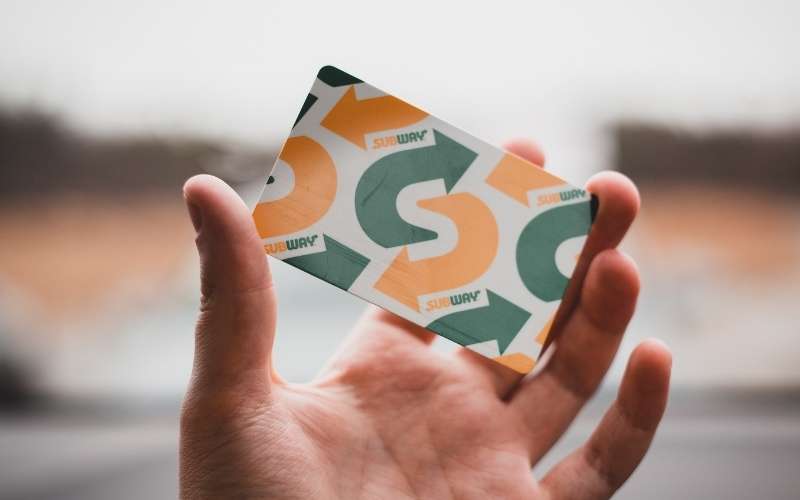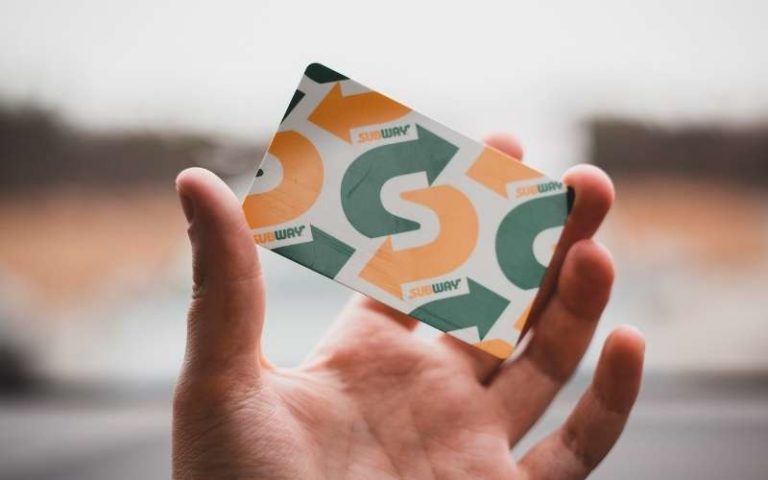 Providing a great customer experience is crucial for any any business model, and the same holds for the Franchisor and franchisees too. With positive customer experiences, the earning potential of a Subway or business model can increase significantly.
Satisfied customers are more likely to return and recommend this sandwich fast-food to friends and family, resulting in increased gross and sales figures and Subway franchise profitability.
The Subway places a significant emphasis on delivering a positive customer experience. From the moment a customer enters the restaurant to the time they leave, the goal is to provide a welcoming and efficient service. Here are some key ways that Subway restaurants and franchises work to deliver a great customer experience:
Fresh ingredients:
Subway restaurants strive to use only the freshest ingredients in their sandwiches, salads, and other menu items. This commitment to quality ensures that customers receive a fresh and delicious meal every time they visit.
Customizable options:
Subway customers can customize their sandwiches and salads to their liking, choosing from a range of meats, vegetables, and sauces. This level of personalization allows customers to create a meal that is tailored to their tastes and preferences.
Quick service restaurant
Subway's franchisees aim to provide quick and efficient service, allowing customers to get in and out of the restaurant promptly. With the option for online ordering and in-store kiosks, Subway makes it easy for customers to place their orders quickly and conveniently.
Clean and welcoming environment
Each owner maintains a clean and welcoming environment for its customers. From the interior design to the cleanliness of the dining area,,most franchises work to create a space that is comfortable and enjoyable for customers.
Friendly staff
The employees at many Subway franchises are trained to provide friendly and attentive assistance to their customers. From greeting customers to helping them with their orders, staff members work to create a positive and welcoming experience for everyone who visits the restaurant.
One way to assess the earning potential of a Subway franchise with a great customer experience is to look at its customer retention rate. A high retention rate indicates that customers are happy with their experience, which can lead to increased revenue through repeat business.
Additionally, positive online reviews and social media engagement can help attract new customers to the franchise.
How To Determine Subway Franchises' retention rate?
To determine the retention rate of a Subway franchise, you can look at several key performance indicators (KPIs), including customer loyalty, customer satisfaction, and customer churn rate.
Customer loyalty is a measure of how likely customers are to return to the restaurant. You can track this by analyzing the frequency of customer visits and the money they spend. Repeat customers who visit the restaurant regularly and spend a significant amount of money indicate a high level of loyalty.
Customer satisfaction is another important KPI to measure retention rate. You can gather this information by conducting surveys, soliciting feedback through comment cards, or monitoring online reviews. A high level of customer satisfaction indicates that customers are happy with their experience and are likely to return.
Finally, you can measure the customer churn rate, which is the percentage of customers who do not return to the restaurant. By analyzing this rate, you can identify areas for improvement in customer service, food quality, and overall customer experience.
3. Has a Good Profit Margin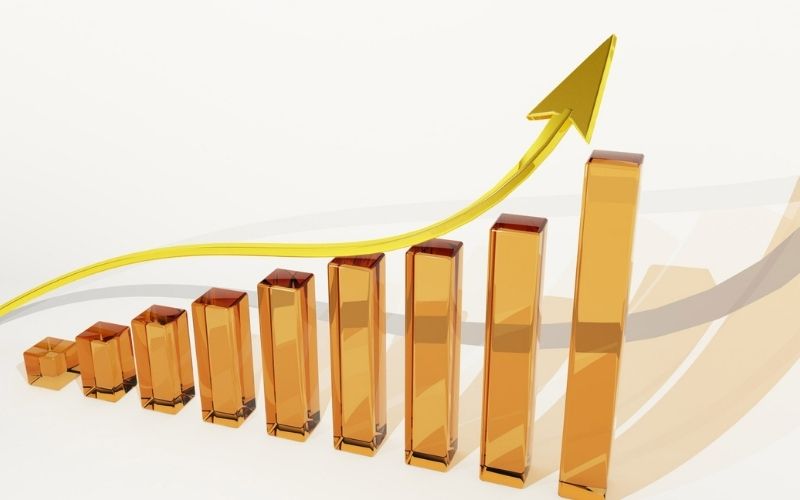 If a Subway franchise has a good profit margin, then it can have significant earning potential for the franchisee. However, the actual earning potential can vary depending on a variety of factors, such as location, size of the business, competition, and overall franchisee's future financial performance.
If a Subway franchise earns $500,000 in annual revenue and has a profit margin of 20% to 30%, the owner could potentially earn $100,000 to $150,000 annually before taxes. However, this is an approximate figure and the actual earnings may differ depending on the franchise's sales tax situation.
By working hard in the store, keeping food and labor costs as low as possible, and preventing losses, it is possible to achieve a profit margin of around 25%. 
Here are other ways that contribute to Subway franchises profitability:
Subway's business operations and menu improvements
This may have a positive impact on the parent company itself's profit margin in North America. The increase in same-store sales suggests that the brand is resonating with customers, and the launch of the Subway Series menu could be seen as a successful marketing and promotion effort.
The company's investment in improving its digital capabilities, catering program, and non-traditional platforms like Subway Grab & Go and smart fridges could attract new customers and encourage repeat business, which could translate into higher Subway franchise profitability.
Their remodeling programs
The remodeling of 2,600 franchised outlets in 2022 and plans to remodel another 3,600 this year could also enhance the overall customer experience and modernize the brand's image, which could be attractive to customers.
The multiple subway franchises strategy
In addition to changing its franchisee strategy from working primarily with single-unit owners to multiple franchisees with more locations, which has the potential to impact the financial performance of the franchisee in the future.
In summary, is the Subway franchise cost worth the earning potential? The answer depends on a variety of factors, such as location, size of the business, competition, and overall performance.
However, if managed properly, Subway franchises can offer owners a good earning potential through customer retention rate, profit margins, and menu improvements. Considering Subway is one of the cheapest and largest restaurant name chains to own, you could have a good return.
Furthermore, Subway's recent endeavors to enhance its business operations and offerings, such as revamping existing restaurants, introducing new menu items, and investing in digital capabilities and non-traditional platforms, could have a positive impact on the future financial performance of an existing Subway franchise.
So if you're considering investing in a Subway fast-food franchise in a local area or finding for profitable franchise opportunities, it may be beneficial to consult a franchise consultant.