Are you in search of a reliable income source? A real estate franchise might be the perfect option to commence your career.
Franchising is becoming more and more common, and with the right knowledge, investing in real estate can yield great returns!
An established former franchise owner could offer you that extra boost of confidence while beginning your journey into this lucrative world. With the right guidance and knowledge, owning your own real estate franchise can bring many benefits—from financial stability to professional growth.
But before taking the plunge, it's important to understand if investing in a real estate franchise is actually worth it.
In this article, we'll explore whether or not investing in a real estate franchise company could be a good investment decision for you.
What is a real estate franchise?
A real estate franchising is a type of business agreement in which a company owned by a franchisor, grants the right to use its brand name, business model, and systems to an independent entrepreneur or company (the franchisee) in exchange for royalty fees on gross revenue.
The franchisor typically provides the franchisee with…
In return, the franchisee is expected to adhere strictly to the franchisor's established business tactics and guidelines—including branding, marketing, and operational protocols.
Real estate franchises can take many forms, including
The specific type of franchise can depend on a franchisee's interests and skills, as well as local market demand.
Real estate franchises are everywhere in the U.S.!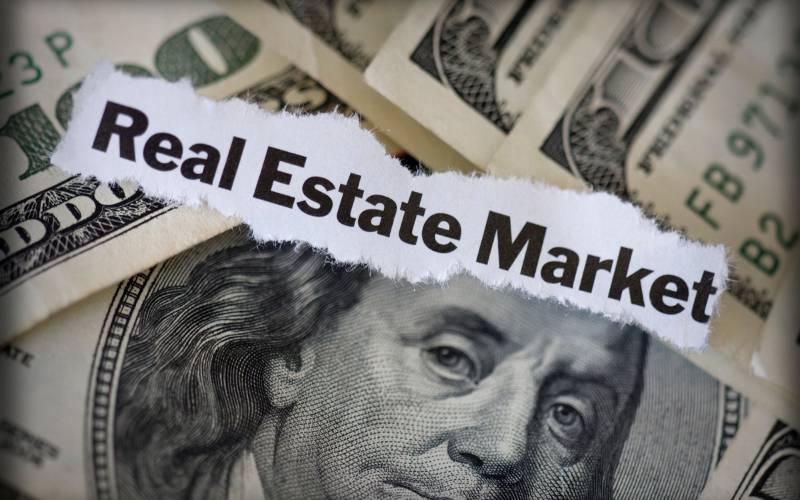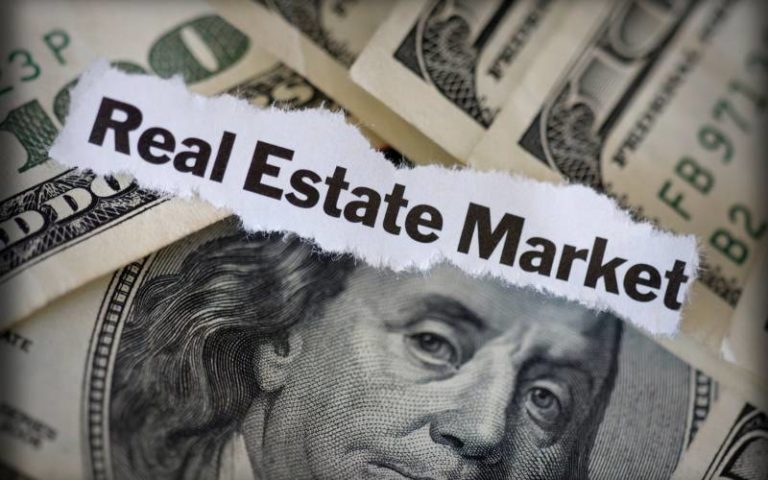 For starters, Keller Williams is known for their professionalism and quality service. Coldwell Banker has been around since 1906 and provides top-tier agents.
RE/MAX offers superior marketing capabilities to help sellers gain maximum exposure for their properties. Century 21 boasts a well-rounded approach with impressive customer assistance solutions too!
Sotheby's International Realty caters to luxury properties while Better Homes and Gardens Real Estate specializes in residential homes.
Berkshire Hathaway HomeServices brings reliable resources combined with up-to-date technology which makes them stand out from the crowd as well as ERA Real Estate which provides tailored services that fit every client's individual needs perfectly.
Exit Realty also offers premier realty services along with experienced brokers at your disposal. All are backed by an innovative business model meant to enhance success rates significantly more than other industry players.
These are just a few examples of the many real estate franchises that exist in the USA. Each of these best real estate franchises has its own unique strengths and offerings, so it's important to research and compare them carefully before making a decision on which franchise to invest in.
7 Key Reasons Why Invest in Real Estate Business
As we enter September 2021, signs of growth in the US real estate market have become more evident. The National Association of Realtors reports that existing-home sales in the US rose for a second consecutive month this July, and home prices are on an upswing.
Low mortgage rates coupled with high demand for residences were credited as pivotal elements reviving the economy from its previous COVID-19 struggles.
However, the market can be subject to changes due to various economic factors, government policies, and other unforeseen events.
Therefore, prior to making any investment decisions in this industry, it is vital to conduct comprehensive research and be knowledgeable of why you are investing.
1. High Demand
Real estate is a high-demand industry, with people constantly interested in buying, selling, and renting properties. This can provide a steady stream of business for real estates.
According to the National Association of Realtors (NAR), the real estate market in the United States has been experiencing high demand in recent years.
Here are some key data points from NAR:
Existing-home sales in the USA rose in July 2021 for the second consecutive month, with a seasonally adjusted annual rate of 5.99 million homes sold.

The median existing-home price in the USA in July 2021 was $359,900, which was up 17.8% from July 2020.

Inventory of homes for sale in the USA in July 2021 was down 12% from July 2020, with only 1.32 million units available.

Single-family home construction in the USA rose by 4.9% in July 2021, which was the highest level since October 2006.

Mortgage rates have remained at historically low levels, with the average 30-year fixed-rate mortgage at 2.86% in August 2021.
These data points suggest that there is strong demand for real estate in the USA, particularly for existing homes. The low inventory of homes for sale, combined with low mortgage rates and rising home prices, may be contributing to a competitive market for home buyers.
This demand can create opportunities for real estate professionals and franchise businesses to meet the needs of home buyers and sellers in the market.
2. Scalability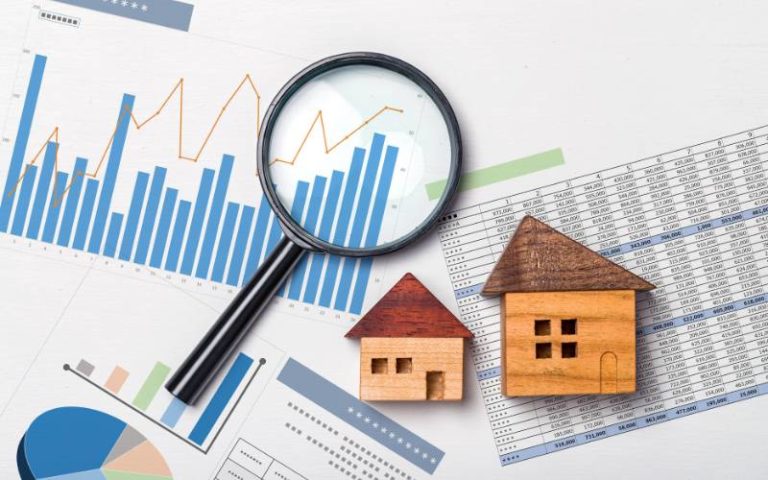 Real estate brokerages offer a scalable and proven business model to help brokers expand their business and increase their revenue over time.
By investing in a franchise, you can leverage the brand recognition and resources of an established company to grow your business quickly.
For example, many real estate franchises provide assistance with marketing, lead generation, real property management, and other services to help agents reach more clients.
Additionally, some best real estate franchises also offer special programs such as referral networks and discounts that can help agents save money while growing their businesses.
Here are some ways to scale a real estate franchise business:
Expand to new locations
One of the most common ways to scale a franchise business is to expand to new locations. This can involve other franchise opportunities, opening new offices in different regions, or acquiring existing brokerages in other markets.
Hire and train more agents
Another way to scale a real estate system is to hire and train more agents. This can allow the business to handle more real estate transactions and serve more clients, which can lead to increased revenue.
Develop a strong online presence
In today's digital age, having a strong online presence is essential for any business looking to scale. This can involve creating a mobile-friendly website, optimizing for search engines, and engaging with clients on social media.
Leverage technology
Real estate technology can help franchise businesses streamline operations and improve efficiency. 
For example, using customer relationship management (CRM) software can help manage client data and automate communication with clients, while transaction management software can help streamline the closing process.
Diversify services
The real estate industry's franchising sector offers a range of services beyond buying and selling property. These include property management, real estate education, and investment opportunities.
In the present day, franchises also specialize in a variety of related real estate services, such as rental and property management, home inspection, painting, and redecorating.
Build a strong brand
With a strong franchise brand, this business stands out in a crowded market and attracts more clients. This can involve creating a unique value proposition, establishing a consistent visual identity, and developing a reputation for excellence in customer service.
Overall, scaling a real estate franchise business requires a combination of strategic planning, investment in resources, and a commitment to providing excellent customer service.
By leveraging technology, diversifying services, and expanding to new locations, franchise businesses can achieve sustainable growth and build a successful business.
3. Low Overhead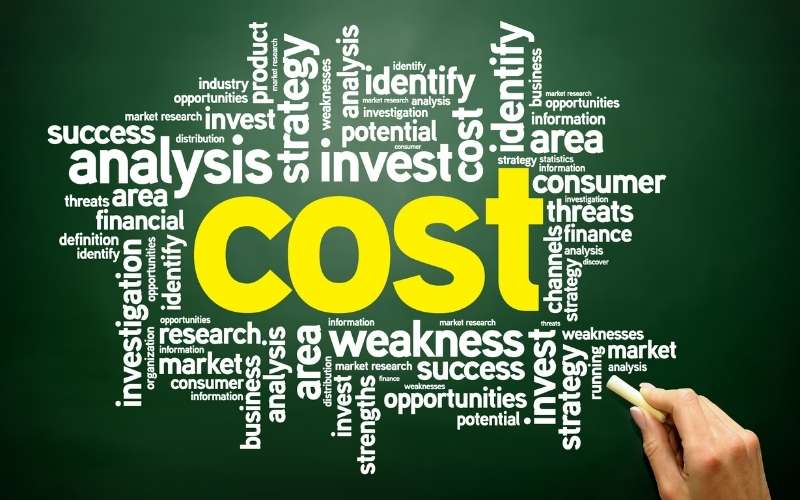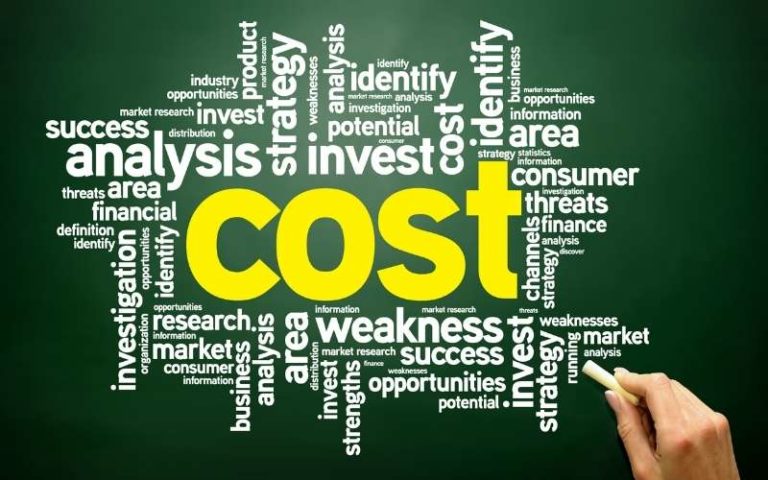 This business type is typically have low overhead costs compared to other franchise businesses because they do not require a lot of equipment or inventory. The main expenses for a real estate brokerage are office space, technology, and marketing.
Office space is essential for real estate brokerages, but franchisees can often save on rent by sharing space with other franchisees or using co-working spaces.
Additionally, many other real estate companies and franchise businesses offer virtual office solutions, allowing agents to work remotely and reducing the need for physical space.
Real estate business costs include:
Technology
It is also a critical expense for real estate companies, but it can be more cost-effective for franchisees to leverage the technology provided by the franchisor. This can include:
Marketing
The advertising fee is another important expense for this type of business. However, franchisors can provide marketing and advertising support to franchisees, which includes the following:
With low overhead costs, real estate can be an attractive franchise opportunity. With the right resources from the franchisor, franchisees can build a successful business and achieve financial success in the real estate industry.
4. High-Profit Margins
Brokerages in real estate can have high-profit margins because they typically sell and earn commissions on the sale or rental of a property. The commission rate is typically a percentage of the property sales total sale or rental price, which can range from 2% to 6% or more depending on the market.
Additional revenue can be generated through offering ancillary services such as property management, home warranties, or mortgage brokerage services. These additional services can help brokers generate recurring revenue streams and increase their profit margins.
In addition to commissions and ancillary services, real estate brokers can also earn income through referral fees, which are paid when they refer clients to other real estate agents or brokerages.
The commission-based pay model in real estate has the potential to offer brokers a lucrative return on investment. 
Yet, its success depends on several variables such as the size of your brokerage, current market performance, and how well you carry out promotional approaches or sales tactics.
With this said, having an understanding of these factors can be key to attaining maximum profitability with this business model.
5. Flexibility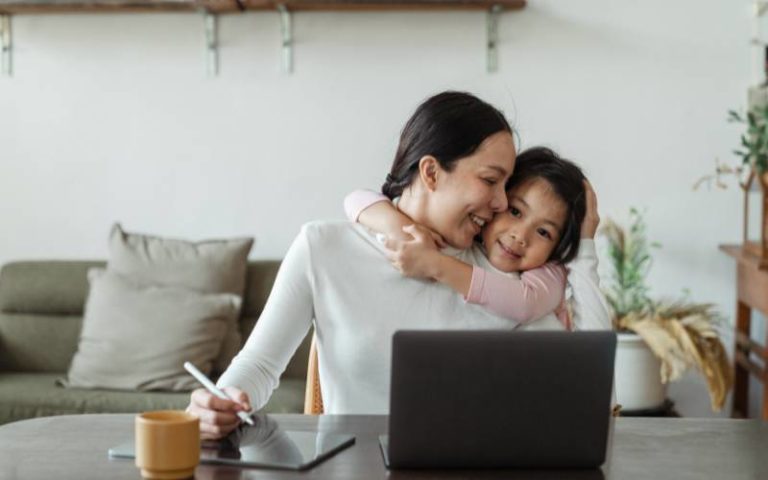 Real estate brokerages offer a flexible franchise business model that can provide brokers with a good work-life balance and the ability to work on their own terms. 
Real estate agents can set their own schedules and work from anywhere with an internet connection, allowing them to manage their work around their personal lives. This flexibility can be especially appealing to entrepreneurs looking to start their own brokerage, as it allows them to work from home or remotely. 
Also, it helps reduce the need for expensive office space and the associated overhead costs.
Additionally, the ability to work flexible hours can be attractive to agents looking to supplement their income or work part-time while pursuing other interests or obligations.
The flexibility of this business can also benefit clients, as agents can be available to show properties or meet with clients outside of traditional business hours, making the home buying or selling process more convenient for the client.
The real estate franchise model offers brokers the ideal way to generate a prosperous business on their own conditions, while also providing them with more control over work-life balance.
6. Brand Recognition
A successful real estate brokerage franchise can build a strong brand and reputation over time, which can help attract clients and generate business. This can provide a competitive advantage over independent brokers who may not have the same level of brand recognition or reputation in the market.
Real estate franchise businesses typically have well-established brands, logos, and marketing materials that franchisees can leverage to build their own businesses. This includes access to a centralized marketing team that can provide support with advertising, social media, and other marketing activities.
By leveraging the brand and marketing resources of the franchisor, franchisees can build a strong presence in their local market and attract a steady stream of clients. 
Additionally, a strong brand and reputation can help franchisees differentiate themselves from competitors and build trust with clients, which can lead to repeat business and referrals.
By taking advantage of the advantages that a successful real estate franchise offers, such as a recognizable brand and reputation in the industry, franchisees can easily establish their own prosperous business. 
With these benefits at hand, they are able to gain an edge over competing independent brokers while achieving financial success within the real estate world.
7. Training and Support
Real estate franchisors typically provide comprehensive training and ongoing support to their brokers or franchisees. That can be a significant benefit for entrepreneurs looking to start a franchise business in the real estate industry.
The training includes sales techniques, marketing, technology, and other key aspects of running a successful business in real estate
This training can be especially valuable for franchisees who may not have previous experience in this industry, as it can provide them with the knowledge and skills they need to operate a successful business.
Also, the ongoing support to franchisees through mentorship programs, coaching, and access to a network of experienced real estate professionals.
You can check more details about it in the FDD or Franchise Disclosure Document. The franchisor will disclose in this document the type of marketing assistance, and training program to be provided to their franchisees.
The Bottom Line
In conclusion, a real estate franchise can be a smart investment for entrepreneurs looking to own businesses in the real estate industry. By choosing a successful and established franchise, entrepreneurs can benefit from the flexibility of working on their own terms while still enjoying the support and resources of a well-known brand.
Additionally, franchisees can take advantage of comprehensive training and ongoing support to build the skills and knowledge they need to run a thriving real estate company.
Whether you are a seasoned professional or just starting out to sell real estate yourself, a real estate franchise can provide the guidance and tools you need to achieve financial success in this exciting and dynamic industry.
So, if you're considering investing in a real estate franchise, be sure to weigh your options carefully and choose a top franchise opportunity that aligns with your personal and professional goals.
Further advice can also be sought from Franchise Consultant in your area who is knowledgeable on the top real estate franchises, including the initial franchise fee and other startup costs.