With the franchise industry growing and shifting so frequently, business opportunities are truly abundant. The Great Resignation has contributed to this even more with so many individuals quitting their job and starting new careers where they can be their own boss. Becoming a franchise owner is now easier than ever. Or is it?
For those aspiring business owners, information can often be overwhelming. Franchise portals with hundreds of brands that can fit all types of interests. Free personality quizzes to see if the computer thinks you are a good fit too. Then there are the Lists with the Top Franchises in each Industry to provide yet another perspective. Not to mention everything can be filtered by investment level, training provided, franchisor support, region, and the list go on and on.
Most potential franchisees reach a critical point where research alone is not enough and they seek advice on their next steps. This is where a franchise consultant comes in, to support you in figuring the franchise world out.
So What is a Franchise Consultant?
Just like any other consultant, a franchise consultant is someone that supports individuals or businesses in researching, analyzing, and ultimately, deciding the best next step in their growth. So more specifically, franchise consultants are here to assist current and aspiring entrepreneurs with two big questions:
Given the importance of a franchise consultant in helping you find the ideal franchise opportunity for you, it is therefore essential that you evaluate their expertise in the…
More than their expertise in the field, a franchise consultant should be someone you feel comfortable with and that can guide you through the process and beyond.
Is A Franchise Consultant the Same as a Franchise Broker?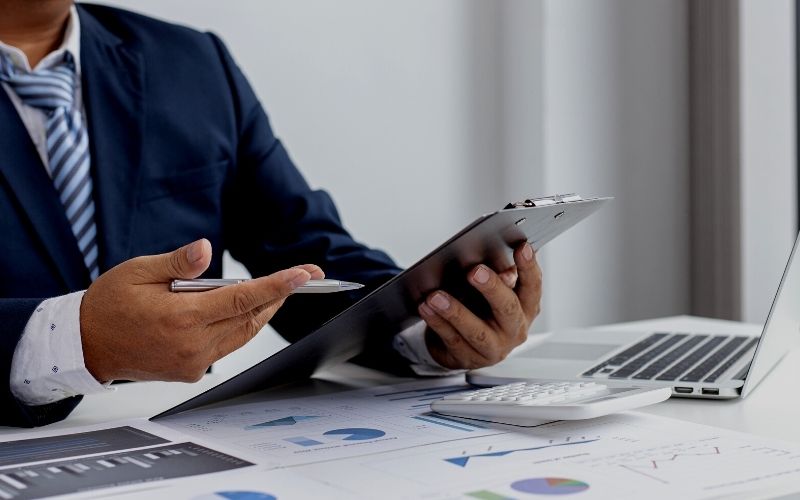 A lot of people may consider a franchise consultant similar to a real estate agent or broker. However, the consultant is a lot more than just a deal closer.
Franchise Consultants…
spend time keeping up to date with the latest in the franchise industry, making sure they are continuously building on their network and knowledge.
A successful franchise consultant is one that can bring a wealth of resources to their clients, help them evaluate their own skills as entrepreneurs, as well as connect them to a variety of franchisors that could be a good fit.
What's more, the best franchise consultants will also guide their clients through the franchise ownership process, as well as maintain their relationship with them after they have started the franchise to continue building on their clients' success.
A franchise broker,
on the other hand, is focused primarily on closing the deal between the franchisee and the franchisor, rather than offering holistic consulting services. This means that, unlike franchise consultants, they will often not follow up with their clients and do not necessarily work on their portfolio of franchisors as the industry develops.
How Do Franchise Consultants Get Paid?
Prospective franchisees tend to get franchise consulting services for free, as the franchise consultant tends to earn their income from the franchisor instead. This is very similar to how a lot of recruitment agencies around the world work.
Since a franchise business consultant only gets their income once a client has a successful franchise, it is to their benefit to provide ideas, training, and advice on how the candidate can best approach the franchisor. It is also in their best interest to ensure that the franchisee is happy that they have been matched with the franchise opportunity best suited to their own interests and strengths.
If a new business owner is happy, then they will inevitably refer others to their franchise consultant in the future.
Once a franchise deal has been closed, the franchise consultant will either be paid in the form of a commission or a share of the franchise fees, paid by the franchisee to the brand. What is important to note here, is that a sign of a good franchise consultant is their willingness to share the Franchise Disclosure Document (FDD) with the potential franchisee, prior to any deposit or investment being made.
If your franchise consultant is not open to sharing the FDD with you, it should raise some questions both regarding the consultant, as well as the company they are trying to bring new franchisees to.
How Much Do Franchise Consultants Make?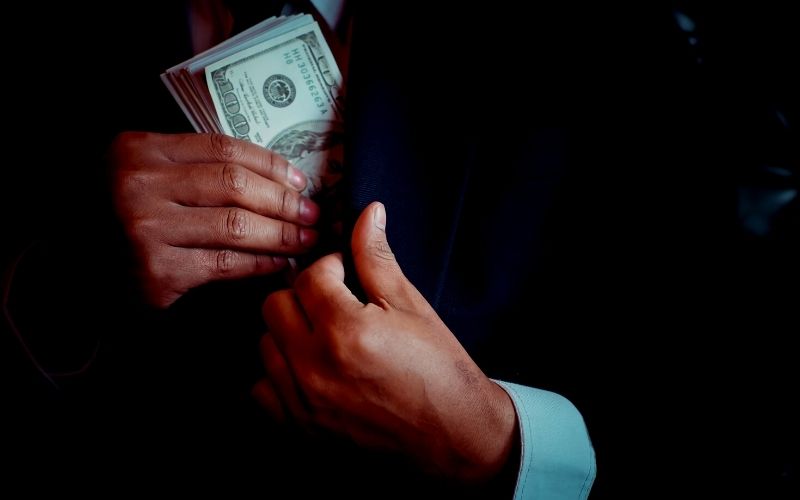 A franchise consultant can earn anything from $10,000 to $20,000 in commissions for a franchise sale that he completes. Most franchise consultants have a large portfolio of franchise companies they work with and so the amount they earn will depend on the agreement they have with each company.
A franchise such as Dunkin' Donuts, which is well known and has locations all over the US, will pay a franchise consultant a lot more than a smaller business, that is not as known or has not been franchising for a long time.
On the other hand, some consultants have agreements with franchisees to be paid instead of a percentage of the initial franchise fee. This is typically 40-50% of the franchise fee. Similarly to the commission, the actual amount the franchise consultant gets paid will depend on the franchise and the fee they charge for new franchise owners.
Naturally, franchise opportunities with bigger companies such as Pizza Hut, that require new business owners to invest a bigger amount in starting, will pay franchise consultants a bigger sum for their service.
Having said that, each consultant has their own agreements with the franchises. So it is up to their business and negotiating skills to earn them higher commissions or share of the franchise fee. The more experienced and knowledgeable a franchise consultant is, the more likely they are to have a strong relationship with businesses. Hence, more valuable agreements.
Why Are Franchise Consultants Important?
With the rapid growth of the franchise industry, franchise growth has been exponential with smaller brands suddenly entering the tables with the bigger, leading franchise brands. This has also meant that at the franchisors' corporate headquarters focus has shifted to successful operations of the franchises and strengthening of their company and brand.
As less resource can be allocated to expanding the franchise family through outreach sales, franchise consultants and franchise brokers have become the franchisors' salesforce.
In other words, they are instrumental factors in the growth of the franchise industry by bringing together the best franchise owners with the best franchise opportunities.
When Should You Reach Out To A Franchise Consultant?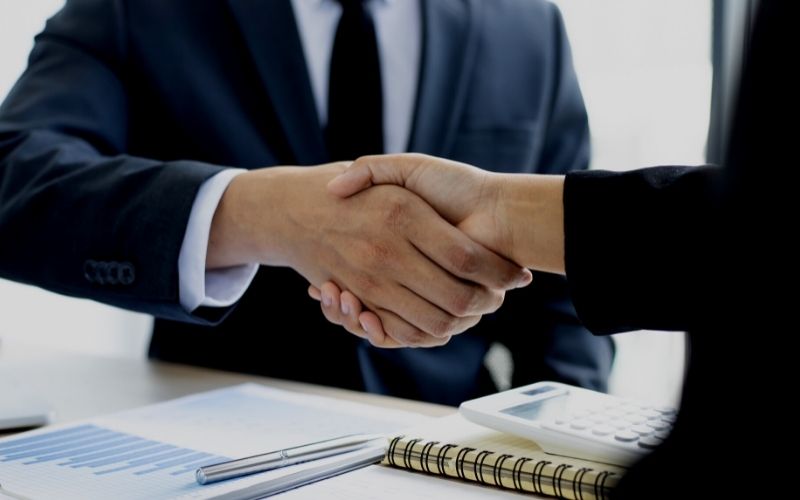 It is best to start off by getting yourself familiar with the kind of business you are most interested in, even before you consider buying a franchise. Perhaps review the several ways you can become a business owner so that you are better prepared for a more in-depth conversation on whether franchise ownership is for you.
Once you feel you are familiar with the basics of a franchise business, you can reach out to a franchise consultant for a deeper discussion on what business and franchise opportunities are available for you. The franchise consultant will then provide ideas, resources, and industry expertise to support you in your journey to franchise ownership.
Remember that a franchise consultant is partly a franchise broker, that is, they also are interested in closing franchise deals in order to earn their income. So, if you feel that your franchise consultant is pushing you towards franchising but you are not ready, or that the business they are guiding you towards is not right, then that's the time to look for a better franchise consulting service elsewhere.
Leaving a routine job, in a big company in order to start a new business can be exhilarating, and joining the world of franchising has its own unique benefits. However, with the number of franchise opportunities at an all-time high, the process leading up to it can seem daunting.
Franchise consulting services are free and a franchise consultant can help you process the information so that you can determine the best option for you. When you are ready to take on your dream, we are here to advise and support you. All you need to do is schedule a call for your free consultation with us.