With the franchise industry growing and shifting so frequently, business opportunities are truly abundant. The Great Resignation has contributed to this even more. Individuals are quitting their job and starting new careers where they can be their own boss. Becoming a franchise owner is now easier than ever. Or is it?
For those aspiring business owners, information can often be overwhelming. Franchise portals with hundreds of brands that can fit all types of interests. Free personality quizzes to see if the computer thinks you are a good fit too. Then there are the Lists with the Top Franchises in each Industry to provide yet another perspective. Not to mention everything can be filtered by investment level, training provided, franchisor support, and the list goes on and on.
Most potential franchisees reach a critical point where research alone is not enough. The next step is to seek expert advice, this is where franchise consultants come in. They are there to support you in figuring the franchise world out.
So What is a Franchise Consultant?
There are five things you should know about a franchise consultant, these are:
What does a franchise consultant do?

Is a franchise consultant the same as a franchise broker?

How do they get paid?

How much does a franchise consultant make?

Why is their role important?
1. What Does a Franchise Consultant Do?
A franchise business consultant is someone that supports individuals or businesses in researching, analyzing, and deciding the best steps in their growth. So more specifically, franchise consultants are here to assist current and aspiring entrepreneurs with two big questions:
This puts a lot of importance on the franchise consultant who is helping you find the ideal franchise opportunity. It is therefore essential that you evaluate their expertise in the… 
More than their expertise in the field, a franchise business consultant should be someone you feel comfortable with to guide you through the process and beyond.
2. Is A Franchise Consultant the Same as a Franchise Broker?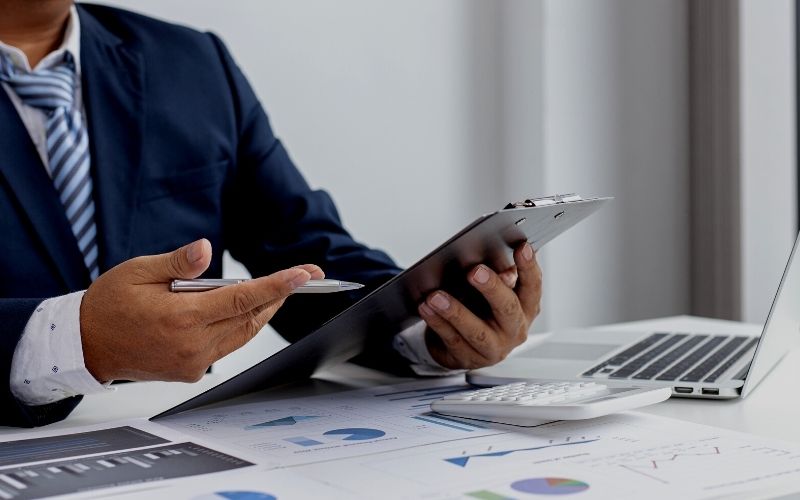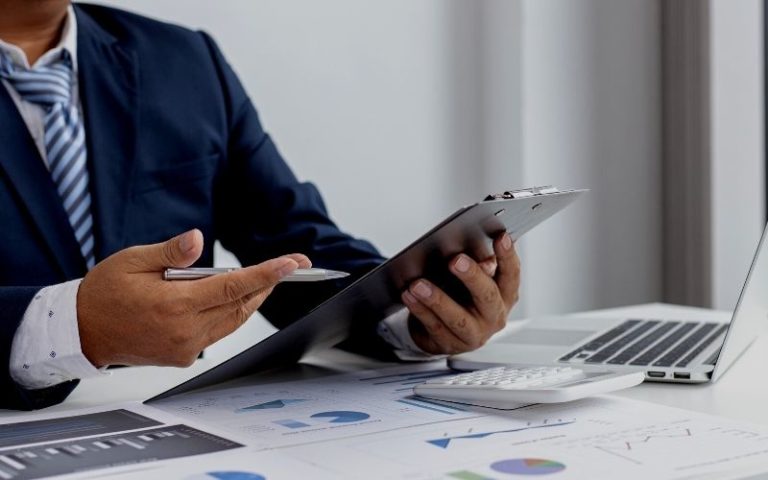 A lot of people may consider a franchise consultant similar to a real estate agent or broker. However, the consultant is a lot more than just a deal closer.
Franchise Consultants…
Keep up to date with the latest in the franchise industry, ensuring they are continuously building on their network and knowledge.
A successful franchise business consultant is one that can bring a wealth of resources to their clients. They can help them evaluate their own skills as entrepreneurs. Additionally, they have the right network to connect them to franchisors that could be a good fit.
What's more, the best franchise consultant will also guide their clients through the franchise ownership process. Once complete, they will maintain their relationship with franchisees even after they have started the franchise.
A franchise broker,
On the other hand, is focused primarily on closing the deal between the franchisee and the franchisor. Therefore, unlike franchise consultants, they will often not follow up with their clients and do not expand their franchisor's portfolio as the industry develops.
3. How Do They Get Paid?
Prospective franchisees tend to get franchise consulting services for free. This is because the franchise consultant earns their income from the franchisor. This is very similar to how a lot of recruitment agencies around the world work.
Since a franchise business consultant only gets paid once a client has a successful franchise…
it is to their benefit to equip their clients as best as possible. This means they will provide ideas, training, and advice on how they can best approach the franchisor. It is also in their best interest to ensure that the franchisee is happy. This can only happen if they have been matched with the franchise opportunity best suited to their own interests and strengths.
If a new business owner is happy, then they will inevitably refer others to their franchise consultant in the future.
Once a franchise deal has been closed…
the franchise consultant will either be paid in the form of a commission or a share of the franchise fees. This is part of the fee paid by the franchisee to the brand. There is an important sign to look out for to confirm a good franchise consultant. This is their willingness to share the Franchise Disclosure Document (FDD) with the potential franchisee, prior to any deposit being made.
If your franchise consultant is not open to sharing the FDD with you, it should raise some questions. This is a red flag for both the consultant and the company they are trying to bring new franchisees into.
4. How Much Does A Franchise Consultant Make?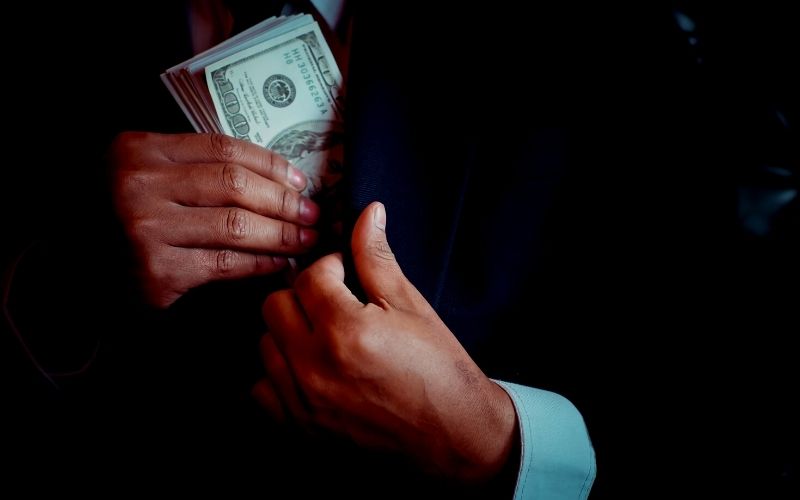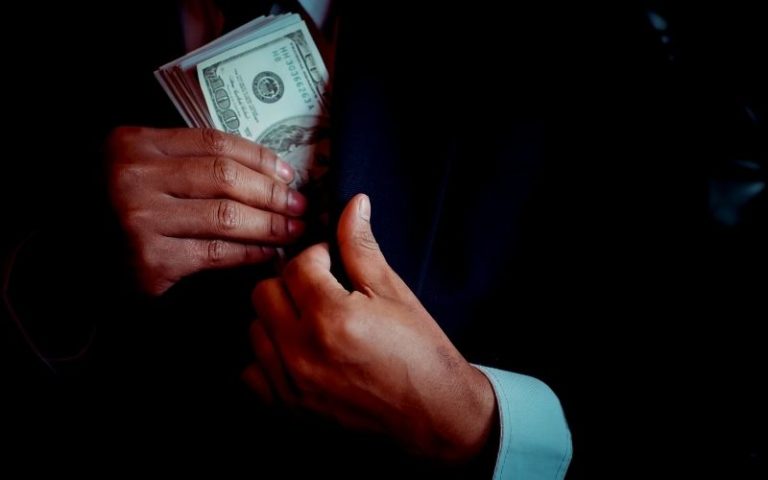 A franchise business consultant can earn anything from $10,000 to $20,000 in commissions for a completed franchise sale. Most franchise consultants have a large portfolio of franchise companies and so their earnings will vary between each company agreement.
For example, a franchise such as Dunkin' Donuts will most likely pay a franchise consultant more than a smaller business. This is because they are well known and have locations all over the US. A small business that has not been franchising for a long time will not be able to pay as much.
On the other hand, some consultants have agreements with franchisees directly. They might agree to be paid a percentage of the initial franchise fee. This is typically 40-50% of the franchise fee. Similarly to the commission, the actual amount the franchise consultant gets paid will depend on the fee the franchise charges for new franchise owners.
Naturally, with franchise opportunities with bigger companies such as Pizza Hut, the initial investment is high. They will, therefore, also pay franchise consultants more for their service.
Having said that, each consultant has their own agreements with the franchises. It is therefore up to their negotiating skills to earn them a higher share of the franchise fee or commission. The more experienced a franchise consultant is, the more likely they are to have a strong relationship with businesses and hence, more valuable agreements.
5. Why Their Role Is Important?
With the rapid growth of the franchise industry, franchise growth has been exponential. Increasing numbers of smaller brands are now entering the industry together with leading franchise brands. This has also meant that at the franchisors' corporate headquarters focus has shifted. The focus is on the successful operations of the franchises and the strengthening of their company and brand.
Franchisors have fewer resources to allocate to expanding the franchise family through outreach. This is how franchise consultants and franchise brokers have evolved to act as the franchisors' salesforce. This is why their role is so important:
Franchise consultants help attract potential franchisees
This is where the phrase 'Quality over Quantity' comes in. Franchise Consultants do not just look for potential franchisees. They look for the best potential franchisees. If a franchise consultant keeps bringing in bad fits for the franchisor, they are likely to lose them as a client. Bring in excellent candidates though and the relationship only strengthens.
For this reason, a franchise consultant will dedicate many hours to getting to know the franchisees. They will make the effort to get to know their interests and dedication to a new franchise. For a busy, multi-national franchise, this is invaluable expertise and service that would otherwise require a lot of their resources.
They sell franchises
Since the franchise industry has expanded, franchise consultants have become the sales force of big and small franchises alike. Since their income is solely dependent on commissions, they are directly motivated by franchise sales. This alone makes them the best kind of salesforce possible.
Apart from new franchises, they are also actively involved in the sale of existing franchises. This makes them the key to the mobilization of the industry throughout the US.
They are Active drivers that help franchisors grow their business
Franchise consultants are independent of any brand. This means they have the freedom to support multiple companies at the same time. Thanks to their huge network of candidates, they are also able to spread the word about a new and rising franchisor. This is even more effective than marketing and advertising as it is in a more intimate, consulting space.
Even if one candidate is not right, the franchisor brand becomes known and more individuals can be aware of their presence. This is how franchise consultants help franchisors grow.
In other words, they are instrumental factors in the growth of the franchise industry. They bring together the best franchise owners with the best franchise opportunities.
They will differentially evaluate candidates
Franchise consultants are like franchisors' key to candidate evaluation. After all, it is in their financial interest to ensure the best fit for any given franchise brand. They will also be able to give a more unfiltered perspective of potential candidates as they operate outside of the corporate atmosphere.
They understand franchise law
Lastly, franchise consultants are well-versed in franchise laws and regulations. They can advise franchisees on the full scope of franchise requirements to help ensure a smooth process. This is also why they can be such good advisers when it comes to franchise growth and expansion.
It is clear that franchise consultants are key players in franchise growth. They are the bridge that connects franchise brands with franchisees and helps ensure the success of franchise operations.
When Should You Reach Out To A Franchise Consultant?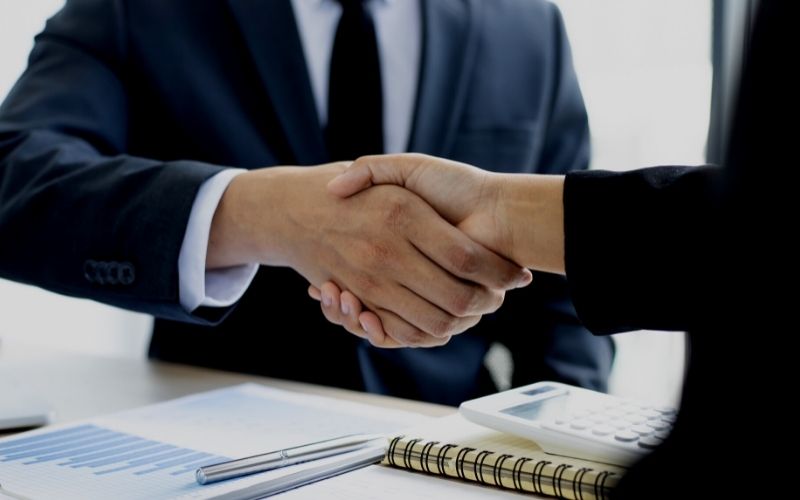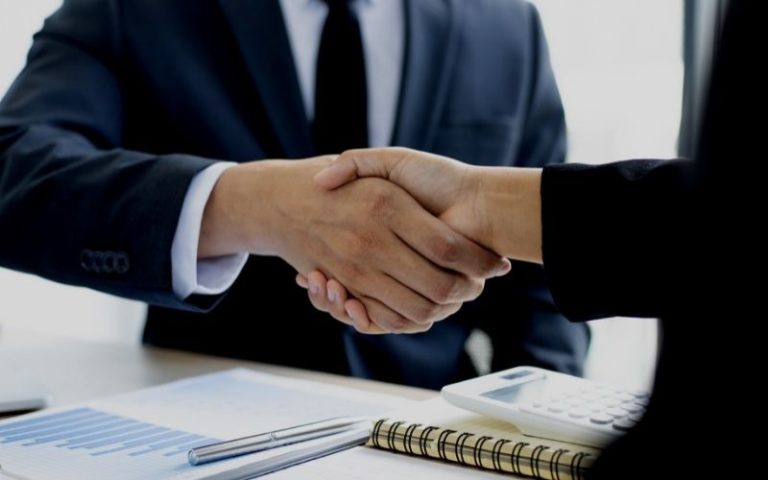 It is best to start off by getting yourself familiar with the kind of business you are most interested in. Perhaps review the several ways you can become a business owner too. This will prepare you for a more in-depth conversation with your consultant.
Once you are familiar with the basics of a franchise business, you can reach out to a franchise consultant. They will offer advice on what business and franchise opportunities are available for you. The franchise consultant will then provide ideas, resources, and industry expertise to guide you through franchise ownership.
Remember that a franchise consultant is partly a franchise broker. That is, they also are interested in closing franchise deals in order to earn their income.
If you feel that your consultant is pushing you towards franchising, but you are not ready, stop. If they are guiding you towards a business that does not feel right, stop. Stop and look for a better franchise consulting service elsewhere.
Is Hiring a Franchise Consultant Worth?
There is no simple answer when it comes to assessing the value of franchise consultants. On one hand, they can be a tremendous help in franchise growth and expansion. They are experts in franchise law and candidate evaluation, and their network of candidates is invaluable. On the other hand, franchise consultants can be quite expensive. Some charge up to 25% of the franchise fee as a commission, which can be a significant amount of money.
Ultimately, the decision comes down to what the franchisor wants and needs. If they are looking for help in expanding their franchise or need advice on franchise law, then a franchise consultant is definitely worth it.
Leaving a routine job in order to start a new business can be exhilarating. Joining the world of franchising especially offers unique benefits. However, with the number of franchise opportunities at an all-time high, the process can seem daunting.
Franchise consulting services are free. A franchise consultant can help you process the information so that you can determine the best option for you. When you are ready to take on your dream, we are here to advise and support you. All you need to do is schedule a call for your free consultation.