Decades of clashes in the fast-food industry are still ongoing with Mcdonald's vs Burger King. Both started in the mid-'90s, and these fast food giants are in high competition on their best-selling burgers and some menu items.
These two brands have grown because they have been able to cater to the needs of those who are looking for something fast and tasty. Burger King and McDonald's have changed the world of franchising through their concept of how fast food is made, delivered, and marketed across the world.
There is no denying that the burger still rules the roost and the cheeseburger is a staple diet of millions of Americans, especially those who are fans of fast food. You might even be one of those.
In this blog, I will mainly focus on which one has met customers' satisfaction with the majority of Americans' taste. Let's take a closer look at their burgers, fries, and nuggets. Which chain offers the tastiest?
Is Burger King better than McDonald's?
Burger King started to run its business in 1954 in Jacksonville, Florida. A year after that, on April 15, 1955, McDonald's was founded by Richard and Maurice McDonald in San Bernardino, California. Both are now expanding not only across the US but in the world globe.
As of 2018, Burger King has a total of 17, 796 locations and is an American multinational chain of hamburger fast-food restaurants. McDonalds on the other side, acquired more than 39, 000 units in 2020 which is tagged as the world's fastest service-provider restaurant.
Which one started the business first is not the primary issue. Checking on the leading edge research firm, these biggest rivals offer the same satisfactory taste in different cooking styles. And take note, with international options.
Aside from burger competition, let's include their fries in the list. Both taste good but which one is better? Let the taste test begin.
1. McDonalds vs Burger King's Fries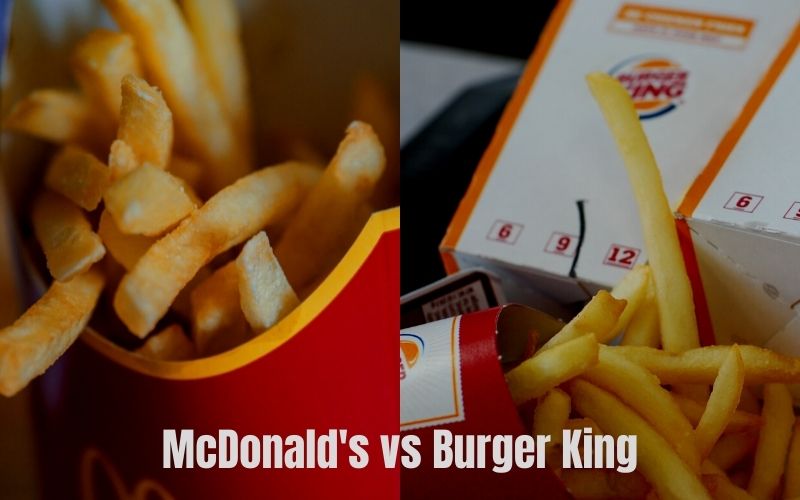 Over the century, French fries have been one of the top fast food choices in the US and worldwide. Not surprising that fries have a lot of versions. They have sold as frozen in the supermarket and others even made their own homemade style good fries.
It can be a snack, part of the meal, or a side dish. Fries can even be a garnish to make a presentable recipe. Both Burger King and McDonald's make evenly spaced horizontal lines of fries as part of the rivalry.
How do they make tasty fries? And let's see which one makes it better.
The taste
Burger King fries have different unique styles. They serve it in four options: spiral fries, waffle fries, curly fries, and regular fries. Mainly made of potatoes, Burger King fries are deeply cooked in Canola or Soybean oil with Palm oil.
To preserve its natural color, some ingredients are added such as rice flour and modified potato starch. Once cooked, the usual seasoning to garnish BK fries is refined sea salt. The good thing is that customers have an option not to add salt to their fries.
Over the years, Burger King keeps on changing the way they cook fries. They always make an advertisement for "newly improved taste" but the results are not satisfying. This makes inconsistent taste on Burger King fries.
McDonald's fries are made of British premium potatoes using the varieties like Shepody and Umatilla Russet. One description of McDonald's fries is that it is golden and crispy on the outside but soft and fluffy on the inside.
What makes tasty McDonald's fries? It has a natural beef flavor that contains hydrolyzed milk and hydrolyzed wheat. The finished product is coated with two seasonings: sugar and salt. For sure you've noticed that when you eat McDonald's fries.
Since then, McDonald's is always on top in providing satisfactory French fries taste. Though it is not a typical vegan-friendly food, their fries have been a menu icon because they maintained their quality taste.
The Serving
Both Burger King and McDonald's offer French fries in three main sizes: small, medium, large. But, there is a difference in their serving amount.
Clearly, the McDonald's fries have more calorie content per serving. This fact is not seen by many Americans though. At times, we all want tasty fries over their health effects.
But, with moderation, I believe it's totally fine. This is where McDonald's fries are still winning the battle. Consistency in the taste is still what matters.
Let's now jump to the next close icon in the menu list – the burgers. Which one will win in these burger wars? Check out their servings below.
2. McDonald's vs Burger King - Whose Burger is the Best?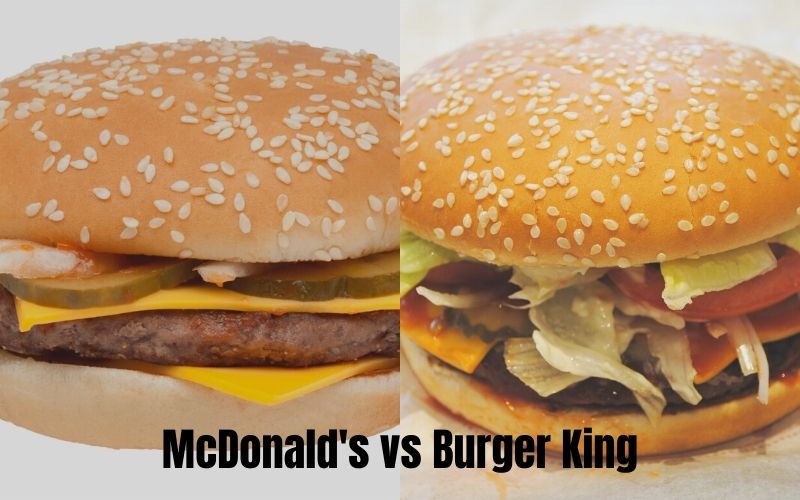 Though sandwiches are tasty, there is nothing more satisfying than burger patties. If it is topped with the best of fixings and cheese, it certainly makes many mouths drip with saliva. Who makes the best cheeseburger?
With so many players, choosing the best one is not easy. Hence, the Quarter Pounder Cheeseburger from McDonald's vs Burger King, The Impossible Whopper Junior, we wanted to know the real score.
How did they fare in our comparisons? Who won this closely contested race as far as cheeseburgers are concerned? Let us try and find out which is better. To get started it is important to unwrap the burgers.
The inside of the Burger King Whopper Junior
Burger King takes the title of serving "plant-based burger" which is mainly made from soy protein. This is on top of their chicken-free Vegan Royale burger which is said to be way better than any chicken sandwiches.
As you open the Whopper Junior, it obviously looks smaller than Mickey D's. Sadly, Burger King's offering was smashed badly and this is not uncommon. However, what was uncommon was that Burger King's burger did not recover well.
The Whopper comes with a single slice of cheese and it does look quite fresh. It is placed atop a thin patty with a cheese spread. The onion slices look anemic.
You also have different pickles to choose from. The lettuce is small and the ketchup and mayonnaise are perhaps much more than generous. Too much sauce makes it difficult to taste the lettuce.
The beef is a tad bland, but it does not taste bad. The patty layer could have been thicker, but the good quality of pickles makes up for this. The bun might have tasted better if it was less sweet.
The inside of a McDonald's Quarter Pounder
Let us look at the famous Quarter Pounder with cheese from McDonald's. It comes in a little box. Hence, there is no risk of it being smashed in the bag. It does look pretty.
It comes with a sesame-seed bun that is plump. It also has a burly bun and burger patty that is covered in tasty, melted American Cheese. Beneath the bun, the simplicity of the burger becomes even more evident.
You have mustard, silvered white onions, mustard, cheese, and pickles to make it tasty and wonderful. The patty also comes together and it is in the right balance. The beef tastes great.
There is "coordination" written all over the burger and the ingredients are in the right quantities, nothing less nothing more. The bun perhaps could have tasted better had it not been as sweet as it is.
When we compare the two brands, it is quite obvious that the Quarter Pounder is the best.
McDonald's still owns the spot of the best burger chain. McDonald's wins!
We're done evaluating which serves "better burger". What else can we check about these two fast-food giants? Let's see their nuggets.
3. Whose nuggets taste better? - McDonald's vs Burger King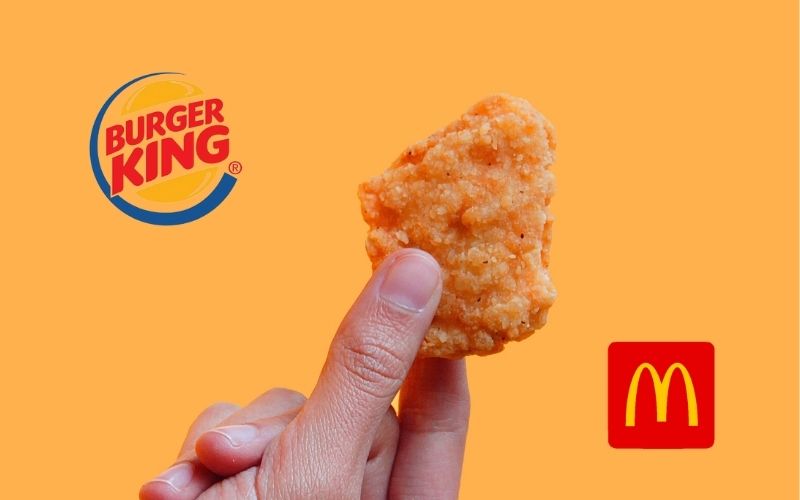 Chicken nuggets are one of the best breakfast menu items that both Burger King and McDonald's serve. What are actually chicken nuggets? These are reconstituted chicken meat, battered, and deep-fried making it boneless to eat.
Which one serves the best nuggets in town? To know the answer, we'd better taste the difference.
McDonalds
Chicken McNuggets are not just available in the US but also in all their locations worldwide. In 2016, McDonald's removed the artificial preservatives added in their nuggets and even improved their nutritional value.
The primary ingredients of McNuggets are white boneless chicken, salt, water, and seasonings like sunflower oil, yellow corn flour, and lemon juice. All come with natural components to come up with their natural and juicy taste.
When it comes to serving size, the McNuggets are sold in different sizes depending on the country of a franchise. In the US, they serve 5 different options.
Most of the time, the 50 pcs McDonald's chicken nuggets pack in the United States are served during big events like the Super Bowl in the NFL season.
Burger King
Impossible nuggets are made with chicken white meat and are served bite-sized. Burger King nuggets are crispy on the outside yet tender and juicy on the inside. This taste that plays in your taste buds is quite satisfying.
BK's nuggets became trending worldwide as it released its ghost pepper chicken nuggets on October 11, 2021, just right before Halloween. What is inside Burger King's new breaking nuggets?
Ghost pepper chicken nuggets are a limited edition. These are available not only in a local Burger King but in all international locations. The main seasoning used is the Scoville pepper which is known to be one of the spiciest chili peppers around the globe. Obviously, that's the origin of the name "ghost pepper".
Curious about its taste, a lot of locals and even international customers in Burger King locations gotta order it. Ghost pepper chicken nuggets are said to have the perfect combination of hotness and great flavor. This newly invented chicken nuggets recipe made by Burger King won the best nuggets.
McDonalds vs Burger King. In this overall taste test and thorough evaluation, which is the better fast-food chain? Well, both have their unique styles in serving food and services to their customers.
Based on the latest 2022 survey, Burger King is outstanding in providing customer service and is known for making entertaining advertisements. Without a doubt, Burger King offers tasty burgers, too.
On the contrary, McDonalds offers much healthier options on their menu list. They even serve better coffee and better Coke than BK's. Comparing these two food giants, McDonald's also processes better fries.
McDonald's and Burger King have something in common in their food items though they provide different tastes. One may be doing much better than the other but both of them are one of the top favorite fast-food chains by Americans.
Enough with the taste test and all that stuff, let's talk about which performs a better business? Are you planning to franchise a food business sooner or later? Let me share with you which would be the best to be franchised – Burger King or McDonald's?
McDonalds vs Burger King - Which Is Best to Franchise?
In so many food franchising businesses out there, you might be thinking of franchising either Mcdonald's or Burger King. If you're confused about which opportunity you're going to commit to, check on the details below. I will show you the franchising information for each one of them.
Burger King Franchise
Burger King opened up franchise opportunities in 1956. And as of 2020, they have around 18, 625 active units worldwide. That is an average of about 291 newly opened units each year! Why franchise Burger King?
One reason you can think of is that Burger King offers three franchise ownership options that you can choose which one would be best for you.
Mcdonalds Franchise
McDonald's is the leading food franchise company in the 2021 survey. Just inside US territories, this company already acquired a total of 13, 257 locations as of January 2022. The top five locations that have McDonald's franchises are:
McDonald's has so much competition that it is also growing its units worldwide. Why invest in McDonald's? Let me lay out the information that you need.
Aside from being a global brand, McDonald's has a "we do the right thing" integrity. This food chain is also a top society influencer because of its active involvement in every local community. Higher than that, McDonalds has a proven support system that allows franchisees to run the business independently.
Just like any other franchises, these costs are estimates and may change from time to time. On top of these startup costs, there will be a 4% monthly royalty fee which is taken from the total monthly gross income.
Besides the difference, McDonald's and Burger King franchise companies are evolving to digital transformation schemes. As time passes by, ordering is not that difficult. You just sit back, order online, and wait for the delivery guy.
Each of their food items is now advertised on social media platforms as well. The ghost pepper chicken nuggets for example was a Twitter icon right after it was launched. The word of mouth has been a free yet very effective type of advertisement. And these two giants took advantage of soc-med influence.
McDonalds and Burger King are well-established and highly sustainable food companies around the world. Whichever you choose to franchise, you will surely gain profitable returns.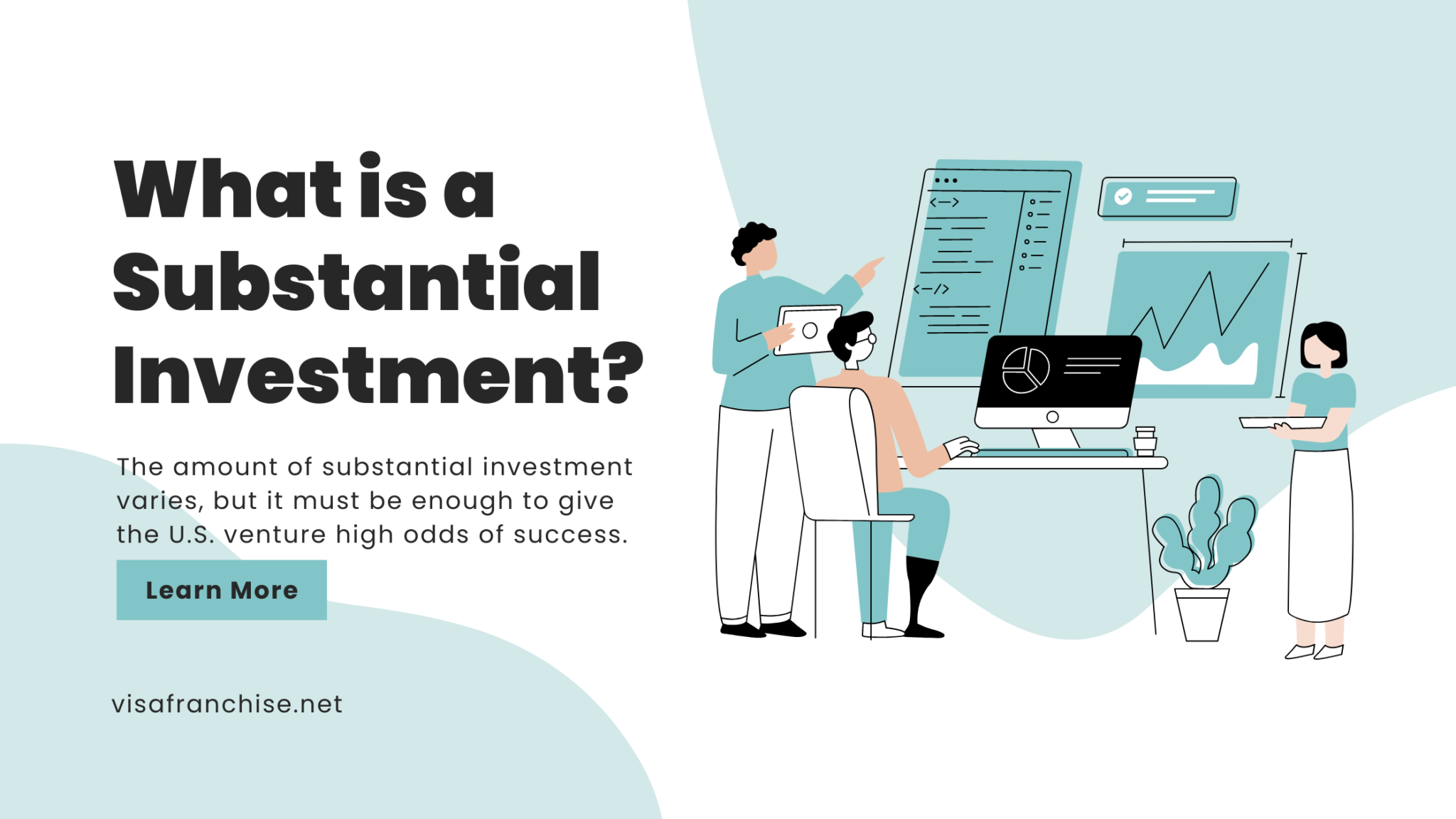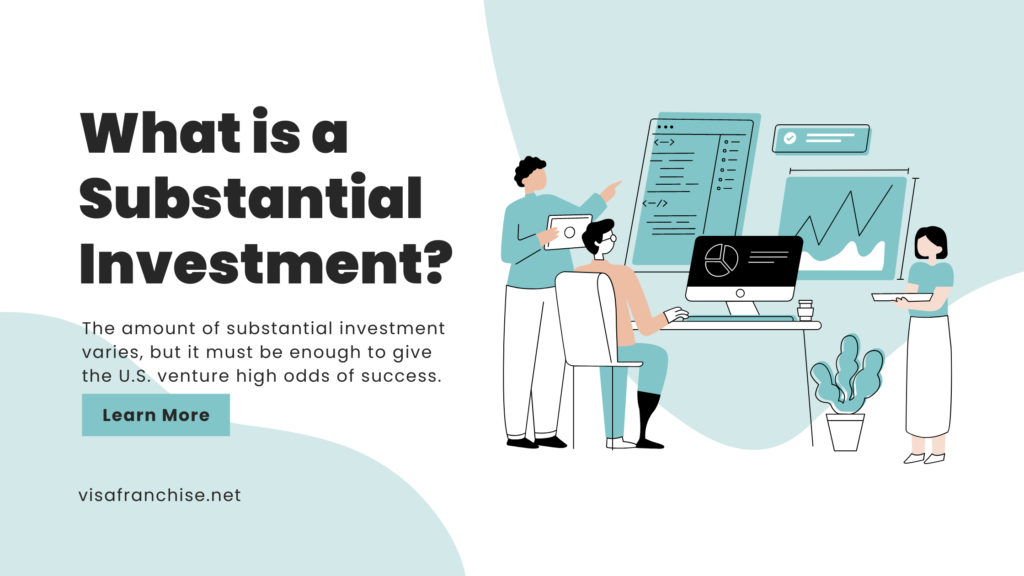 Going back to their food items – burgers, fries, nuggets. BK and Mickey D's might have different processes in preparing these delicious foods but clearly, both do satisfy the cravings of everybody. Each one has an incomparable taste.
For example, the Whopper Jr patty is flame-grilled while the Quarter Pounder patty is not. But, both are made of 100% pure beef and are made with no preservatives. Different ways of cooking though have different incredible tastes.
Burger King and Mcdonald's have a lot to offer not just for their loyal customers but also to their future franchisees. Both are doing their excellence in providing good food and service to everyone not just in the US but internationally as well. We can compare their differences but both are doing quality systems.
Mcdonald's is a consistent top one fast food industry because it caters to more local cities and countries than Burger King. On the other side, Burger King is on its way to opening more franchise units abroad. Both originated in the United States but are loved by foreign customers worldwide.
If you see yourself as one of the franchisees of either Burger King or Mcdonald's, I am sure that you will become successful. All you need to do is to prepare for everything. Most especially, it is important to make yourself ready before making a huge decision in franchising.
Need someone to boost you up? A franchise consultant can be a great help. One of them can help you drive your career in franchising.
Bonus Read: Domino's vs Pizza Hut – Which Pizza Is Better?