In 2023, the best franchise business ideas are all the rage. The franchise industry has seen tremendous growth in the past decade, and with franchise opportunities springing up on every corner of the country, it's easier than ever to start a franchise business.
Before investing in a franchise business, it's essential that you first ascertain which industry is the most suitable for you. This will help search for the best franchise opportunities with great returns.
As opposed to fixating on what service or product the franchisor offers, it is much more beneficial to consider whether this particular franchise opportunity aligns with your aspirations.
In many cases, society tends to associate franchising with fast food. However, there exists a broad variety of businesses available for franchising.
Are you curious about what types of franchises are out there? From burgers and subs to more unique franchise opportunities like auto care or home care services, countless options exist for those wanting to purchase a franchise!
To help you out, we've compiled an extensive list of six incredible sectors and their respective ideas that might be worth considering for 2023.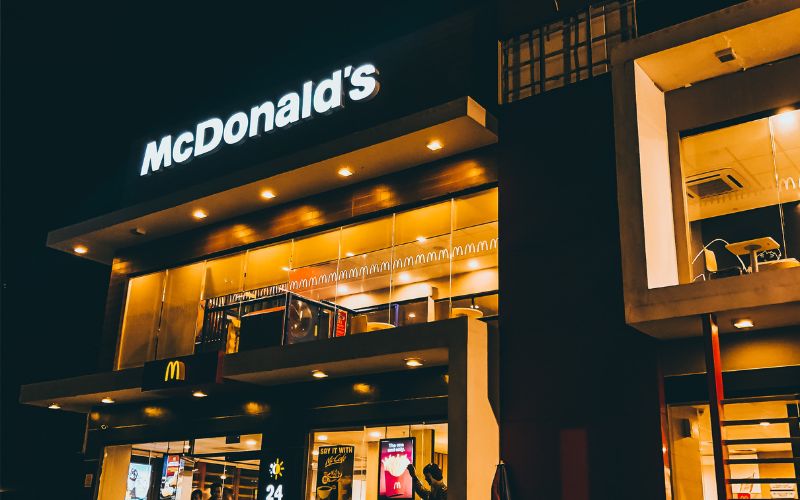 Though the food franchise industry has seen a few tumultuous years and a decrease in profits, there's still an opportunity this year to get in on the action. If you want to start a food business, owning a food franchise could be the right way.
Franchise owners benefit from variations of smart investments like marketing and established brands. These are the two things that can be a costly up-front investment in a non-franchise operation.
Owning food franchises also has unique advantages like higher consumer loyalty than non-franchised businesses and access to top-tier quality control systems.
Before you become overwhelmed with the competitive nature of this market, consider if a franchise opportunity is viable for your situation. There are many potential rewards to be reaped.
Initial investment or startup costs for these franchises vary across different business systems. No matter what type of franchise you enter into, it can still present itself as an incredibly profitable opportunity.
It can be quite costly due to numerous factors:
Franchise Food Business Ideas
Since the food franchise sector is booming, the sky's the limit regarding food franchise ideas. From your friendly neighborhood pizza joint to the ever-so-trendy vegan food trucks, coffee, and tea franchise, food franchises are endless and reliable sources of income.
These are just a few of the common food franchise options:
But if you're feeling adventurous, why not try your hand at bread baking or winemaking?
Dip your toe in app-based ordering systems and have customers order in an instant with secure payment portals for a super simple and helpful buying experience.
No matter what kind of food idea you settle on, owning a franchise business within the food franchise sector is a surefire way to satisfy hungry stomachs and affluent pockets.
Below is the list of the most profitable franchises, as well as the affordable ones to own in the food sector.
Top Franchises (US Food Chain)
2. Business-to-Business Franchise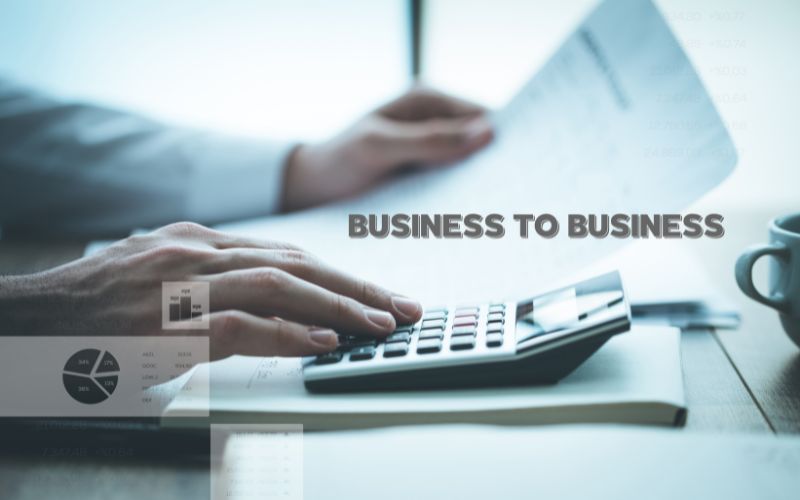 Business-to-Business Franchise (B2B) is one of the fastest-growing business sectors due to its potential for major profits. It involves a type of business model in which two businesses join forces and agree to share either business responsibilities or profits, creating a business partnership that can result in huge rewards.
B2B is a highly sought-after industry, as it can provide prospective franchisees with invaluable expertise, training, and resources that can be used to…
Taking into consideration all these advantages, investing in a B2B franchise is quite profitable for many businesses seeking growth and investment opportunities.
B2B Franchise Business Ideas
The business-to-business (B2B) franchise business model has seen a surge in popularity over the years. With its ability to potentially create multiple business opportunities, it's unsurprising to see entrepreneurs looking for new business ideas through b2b franchises.
Examples of business ideas under this model range include:
Business-to-business (B2B) is an attractive venture as it offers entrepreneurs the opportunity to take advantage of many benefits, including reduced costs, increased efficiency, and improved customer service.
By partnering with other businesses, franchisees can leverage the power of collective resources and experience to make their business more profitable.
Here are some of the B2B franchise Business examples.
FastLabs
Lawn Doctor
EverLine Coating
Pure Clean
Regus
ActionCOACH
NerdsToGo
Smash My Trash
FASTSIGNS
American Business Systems
3. Children and Pet Franchise Business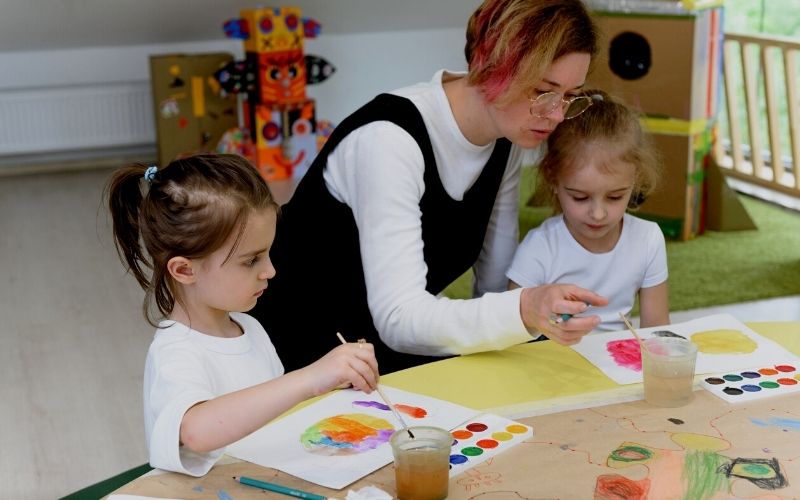 With the children and pet franchise industry gaining momentum, businesses are rapidly taking an interest in this increasingly popular method of entrepreneurship. Franchising offers a unique opportunity to capitalize on significant growth in the lucrative children and pet market.
There is no denying that leveraging existing children and pet franchises to start a business can be very profitable, especially if done correctly.
With the right plans and direction, the children and pet franchise industry could easily become one of the most successful opportunities one can invest in.
According to the Humane Society of the United States, there are 65 million owned dogs in America, with 39% of households owning at least one pup. Similarly, 34% of U.S. families have a cat as their pet companion.
Meanwhile, children's franchises and childcare services remain highly sought after – around 40% of American parents invest $1K in their kids' extracurricular activities each year!
With these facts in mind, it is clear that businesses related to pets and children can be both rewarding and lucrative ventures for entrepreneurs.
Children and Pet Franchise Business ideas
Business ideas from this sector are abundant and varied. From children's retail stores, to pet supply businesses, there is something to fit nearly every personality type. With children's franchises, look into stores with educational toys, apparel, or arts & crafts supplies.
While pet franchise businesses could potentially offer food and grooming services, among other things. Whatever the venture maybe you can find yourself standing atop a successful franchise with children and pets at the helm.
Although it definitely helps to have a passionate flare for children and/or animals for these business ideas to come to fruition.
As long as you do your research and think creatively you can produce exciting results from becoming a children and pet franchise owner.
Here are some of the pet franchises available in the US.
Dogtopia
Pet Wants
Camp Bow Wow
Husse
Aussie Pet Mobile
PetWellClinic
Salty Paw
Wild Birds Unlimited
Pet Supplies Plus
Fetch! Pet Care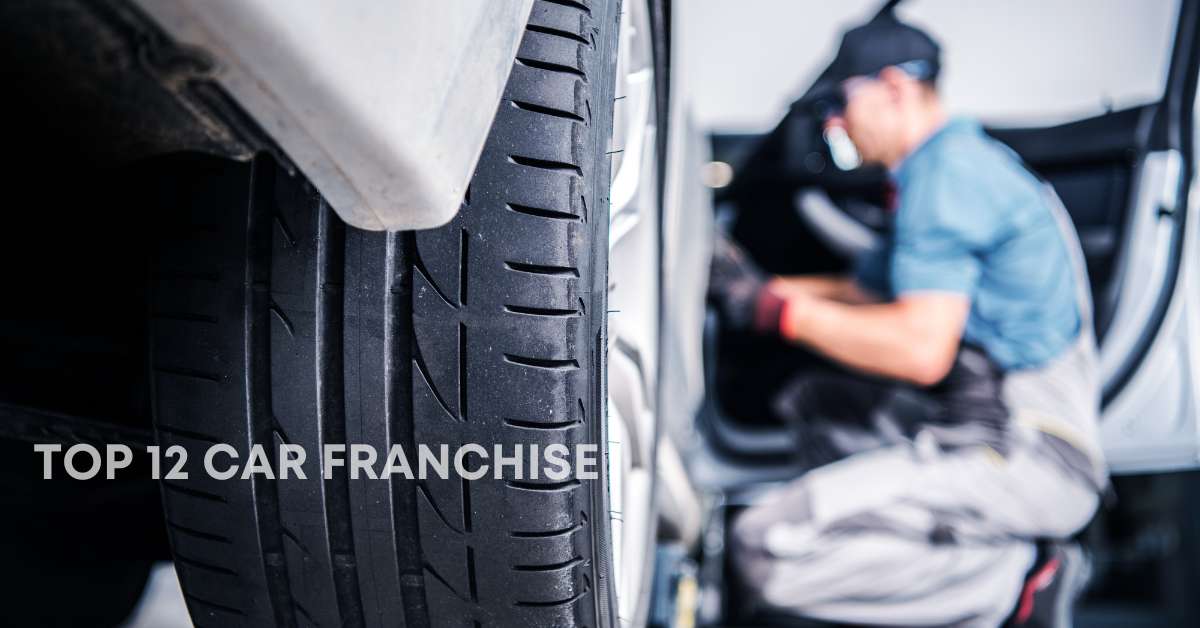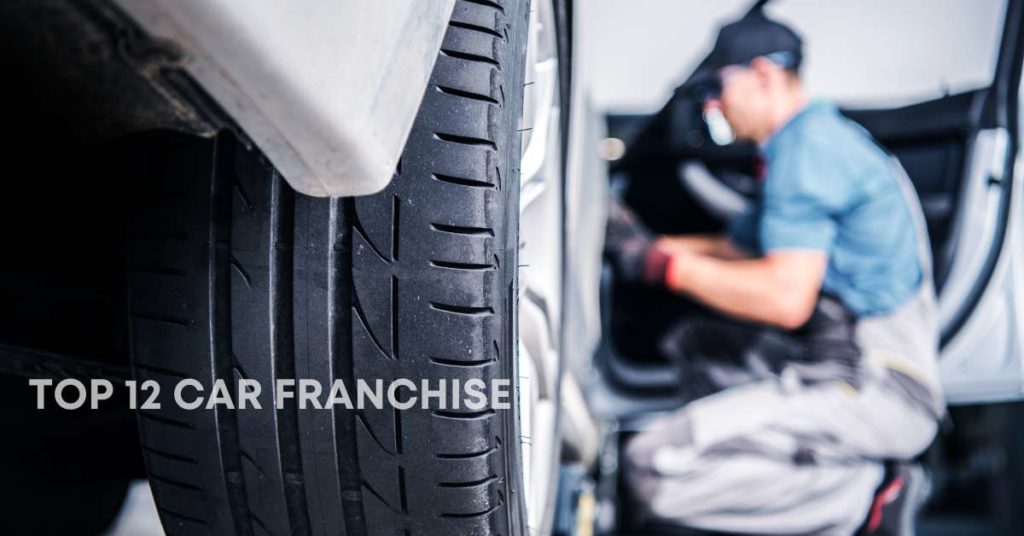 With a rise in the age of vehicles on American roads, auto-care franchises are becoming more and more essential. Over the past two years alone, this number has increased from 11.9 to 12.1 years!
As cars continue to get older and need additional repairs for them to stay safe for driving, demand for these services continues to grow.
Statista reported that by 2024 revenue generated from automotive repair is projected at 64.2 billion US dollars!
Auto care franchises offer an invaluable service as they help keep people's automobiles running safely so that families can easily be able to travel around their communities without worrying about breakdowns or costly repairs down the road.
Given these facts, investing in this sector is highly likely to yield a positive investment return.
Auto Care Franchise Business Ideas
If you value this sector and want to start your own business, franchising could be a great fit. There are tons of business opportunities that you can explore such as:
If you love cars and have prior experience in this field, then you could make a living off of exploring these business opportunities. Find out some successful car franchises in the US below.
Top Franchises IN Auto-Care Industry
5. Travel Agency Franchises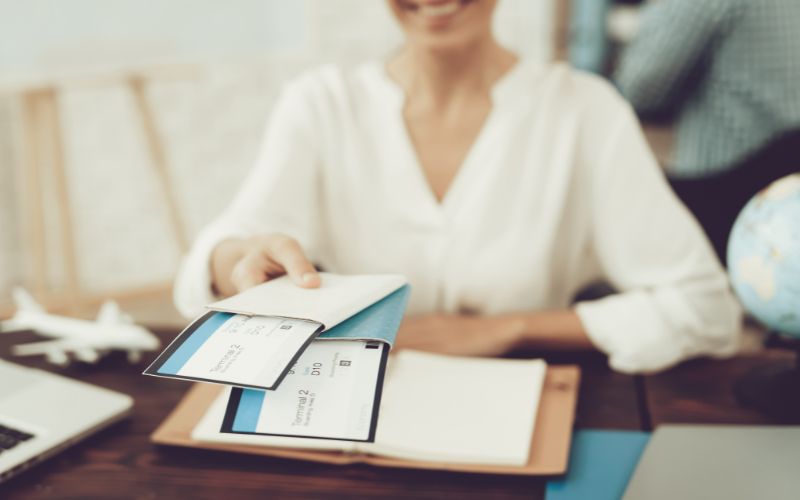 On December 23rd, the Transportation Safety Administration reported a staggering 2 million air travelers – far outpacing figures from both 2021 and 2019.
This great news serves as impressive proof that leisure travel has completely recovered – if not surpassed its pre-pandemic strength!
This sector is showing signs of progress as we look to the future with anticipation for increased sales and returns in investment level in this area.
Between its cost-effective overhead and the endless possibilities that come with traveling, now is an ideal moment to invest in a travel franchise.
The initial investment level you'll need ranges from $50,000 for standard operations to hundreds of thousands of dollars for exclusive trademarks with greater brand recognition and more established systems.
Plus, technology has made it easier than ever before for travel agents to grow their customer base and gain market share.
With the right strategy, travel agencies can offer customers unique experiences at competitive prices.
So, what are the concepts available in this industry?
The travel agency sector has a lot to offer when it comes to franchise options. Numerous travel franchises encompass a wide range of services, from cruise travel to adventure travel and any type of travel imaginable. Depending on the franchise, customers can find more than just information.
Travel agents often provide detailed information about their expertise and suggestions for the best paths to take.
Usually, travel franchise owners benefit from an expansive network of travel suppliers, allowing them to offer discounted prices across multiple locations across the board.
Whether you're looking for additional financial resources or want to become an entrepreneur in the travel industry, a travel franchise is certainly worth considering. Here are some of the top travel franchise agencies in the US today.
Top Travel Agency Franchises
Travel Agency
Dream Vacations
Cruise Planners
Expedia Cruises
iTrip Vacations
6. Home Improvement Businesses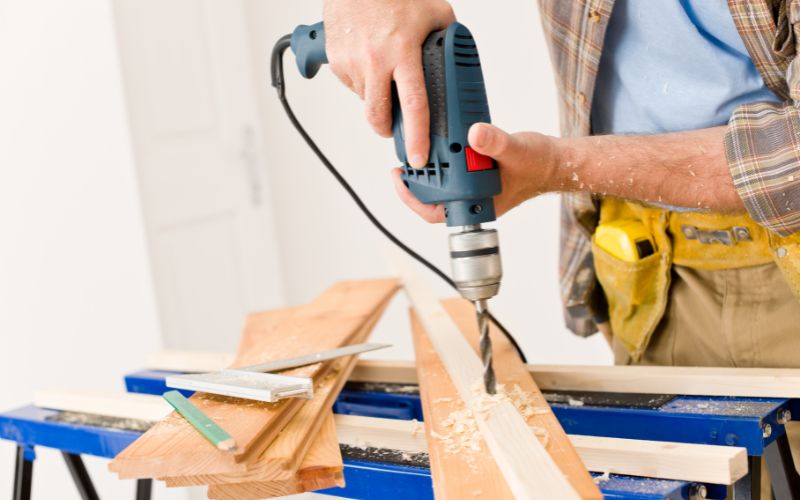 Home improvement franchising is currently on the rise in the US. With the immense potential for success, this appears to be a great sector for entrepreneurial hopefuls.
According to Statista, in the United States, the market value is forecast to exceed 600 billion dollars by 2025, which is more than double the value reached in 2008.  So why is this industry so attractive?
Typically, the home improvement industry focuses on a wide range of services that are essential for any household. People need to repair their homes regularly and will be more likely to trust a credible brand to complete the job.
Moreover, homeowners tend to have higher incomes in comparison with renters, meaning they're more likely to invest in their homes.
Home Improvement Franchise Ideas
When it comes to home improvement franchises, the possibilities are practically endless. From home painting services companies and deck installation companies to home security system providers, there's no shortage of options to choose from.
For those looking for excellent opportunities, check the following:
You must do your research when considering any home improvement franchise. Now let's explore some of the most popular home improvement franchises in the US:
Home Improvement Franchises (in the US)
Handyman Connection
Jimmie's Pest Control
ServiceMaster Restore
1-800-GOT-Junk?
Rainbow International Restoration
Mr. Handyman
Fresh Coat Painters
Merry Maids
Lighten Up! Home Services & Organizing
Popular American Home Improvement Franchises
Re-bath LLC
Prosource Wholesale
Floorcoverings
Budget Blinds Inc.
N-Hance
CertaPro Painters Ltd.
Miracle Method Surface
Restoration
7. Beauty and Wellness Franchise Businesses
The personal care service industry often referred to as health and beauty franchises, provides an array of products that help clients feel their best (health/wellness) and look their best (beauty). This market is booming like never before with over $250 million a year in revenue.
It's been predicted that the size of this sector will reach more than $700 billion by 2025 – a massive increase from today! Franchises in this sector can't be overlooked any longer, customers are relying on them now more than ever for self-care solutions.
With growing awareness of the importance of self-care and wellness, the beauty and wellness industry is one of the biggest sectors to consider for franchising.
The Beauty and Wellness Franchise Ideas
The beauty and wellness sector presents promising opportunities for aspiring entrepreneurs. While beauty specialists mostly offer services such as: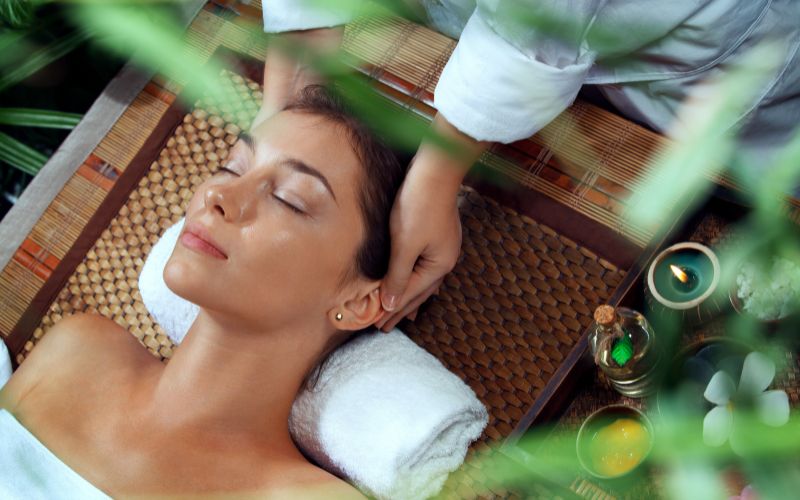 Wellness training experts help customers set realistic goals toward healthy lifestyles through nutrition, personal training, yoga, and pilates classes.
With so many beauty and wellness franchise opportunities to choose from, budding business owners have the chance to create their ideal beauty or wellness franchises.
Whether they intend to launch a low-cost beauty lounge where people can relax in style or an upmarket beauty clinic with luxurious sauna treatments. Every beauty and wellness concept offers unique franchising prospects that are sure to fulfill one's entrepreneurial aspirations.
Here are some of the most Proven Systems within the sector:
Vitamin Shoppe
BODYBAR Pilates
FYZICAL Therapy & Balance Centers
The Lash Lounge
Phenix Salon Suites
True Rest Flotation
Massage Envy
Sola Salon Studios Health & Beauty
The Joint Chiropractic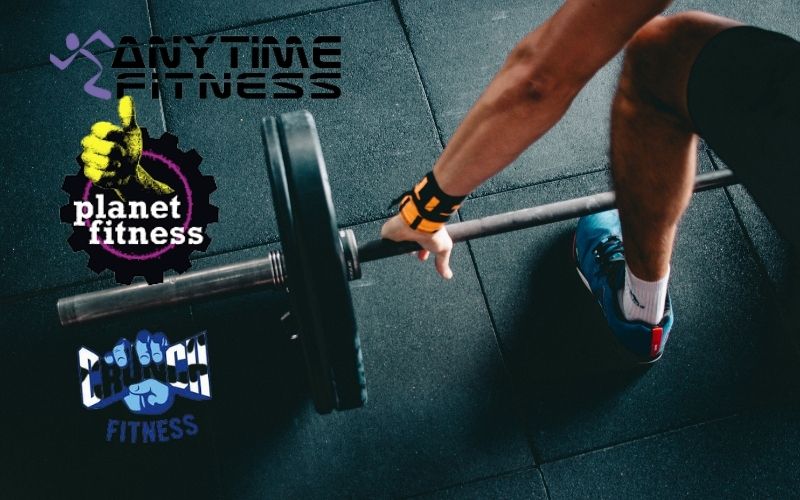 The fitness industry in the United States is booming and doesn't show any signs of slowing down. There are approximately 60 million gym memberships in the US, meaning that roughly 39% of Americans have a gym membership.
Over the past five years, revenue generated from health clubs and fitness centers has increased steadily.
With the rise of at-home fitness equipment and streaming services, the industry has seen an influx of entrepreneurs looking to invest in a fitness franchise. The initial investment may be steep, but the rewards can far outweigh the risks.
Fitness Franchise Business Ideas
2023 is the ideal year to join the ever-growing fitness industry as a franchise owner. There are several ideas from this industry from personal training studios to group fitness classes with top-of-the-line amenities and technology.
Companies like Anytime Fitness give potential franchisees the support systems and templates needed to successfully manage their own gyms.
Their franchisees pay a one-time fee and ongoing franchise royalty fees to reap the benefits of expert guidance from seasoned professionals in opening gyms.
Offering ongoing assistance, rookies interested in fitness can have peace of mind knowing they are supported and possess the qualities necessary to own their very own franchise.
If you're interested in getting into the fitness franchise business in the US, then Anytime Fitness is not your only option.
In fact, there are plenty of franchises in this industry, such as follows.
Planet Fitness
Bikram Yoga
CycleBar
EōS Fitness
Orange Theory Fitness
Snap Fitness
Other Franchise Industries
Apart from the aforementioned investments, you can also find the best franchises in industries like Real Estate, Healthcare & Senior Care, Mailing and Shipping, Home-Based, Cleaning, and Retail & Shopping Services.
These franchises offer their own distinct advantages and are poised to have a promising future in the year 2023. Each industry provides its own unique business opportunities for franchise owners.
So, if you're looking for ways to invest your hard-earned money, then these different industries should definitely be on your radar.
All in all, there are plenty of franchise business ideas for a potential franchisee to consider. From food franchises, business-to-business franchises, children and pets franchises, auto care businesses, travel agency franchises, home improvement businesses, and beauty and wellness franchise businesses – the possibilities are endless.
With careful research, due diligence, and an understanding of the franchise fees and the overall market situation, many opportunities exist for those interested in owning their own successful business.
When deciding on the type of business to pursue, it is essential to thoroughly understand all associated operating costs and the total initial investment or start-up costs. And with the help of a franchise consultant, you can find the right franchise to invest in.
After all, is said and done it's important to remember that this choice can either make or break your career as an entrepreneur or lead you down a path of success.