We heard this question many times, "There are a lot of franchise ideas out there. Why bother which one to pick?" The answer is that there are thousands of franchises, but only a few stand out.
When looking at owning a business, it is much more important to consider how this business fits you than it is to consider what kind of product or service is being provided. 
In many cases, those wanting a specific food franchise aren't even aware that other types of business are available as a franchise. Most people equate franchises with burgers, subs, and coffee, but there is more to franchising than cheeseburgers and lattes.
So what kind of businesses are franchised? Just about anything you can think of. Let me focus on the six franchise business ideas in the United States that you might want to consider.
1. Children and Pets Business Ideas
Businesses designed for children and pets not only fill an important niche in the community, but they are also the hot ticket in the franchise community. Services and products for children abound in the franchise industry and you can find a variety of opportunities that will allow you to use your creative skills and talents.
If you love arts and crafts, you'll enjoy researching the variety of children's art franchised businesses available. Children's party/adventure franchises are a hit with both kids and their parents while a school uniform business can put you in a great business with a repeat customer base and attractive retail store hours.
Children's technology franchises are not only fun to run but they provide an important service by bridging the gap between what school systems can offer and the education children need to succeed in our tech-savvy world.
On the contrary, if you find  "Fido" or "Fluffy" a cute pet's name, a pet franchise may be just what you've been looking for. According to the Humane Society of the United States, there are approximately 65 million owned dogs in the U.S. and 39% of households have at least one dog. Thirty-four percent of households have at least one cat.
Those precious pets need a lot of TLC (tender loving care) – everything from training to grooming. If a furry friend shares your home, you can combine your love of animals with a fun and exciting business.
List of Best Pet Franchises in the US
2. Business to Business Products
For quick ramp-up when establishing a new business, you can't beat joining a company that provides B2B products. The reason may be that companies need your products and come looking for you!
Business-to-business companies offer a valued product or service along with a franchise model that can put you in charge. These opportunities range from very low-cost, home-based businesses to store-front companies.
You will find a plethora of franchised businesses in this category – everything from ink cartridge refill services, sign companies, business coaching, advertising, personnel, and janitorial services, window cleaning, print and ship centers – and so much more. You are sure to find something here that matches your interests and experience – or, maybe, sparks a desire for a whole new career.
If you've always wanted to be a business owner, but you also wanted the stability of being part of the business community, a B2B franchise may offer you the right combination of security and entrepreneurial spirit.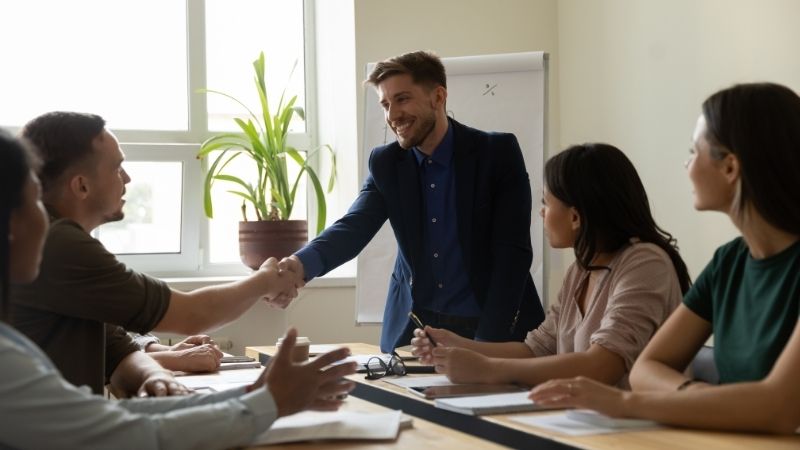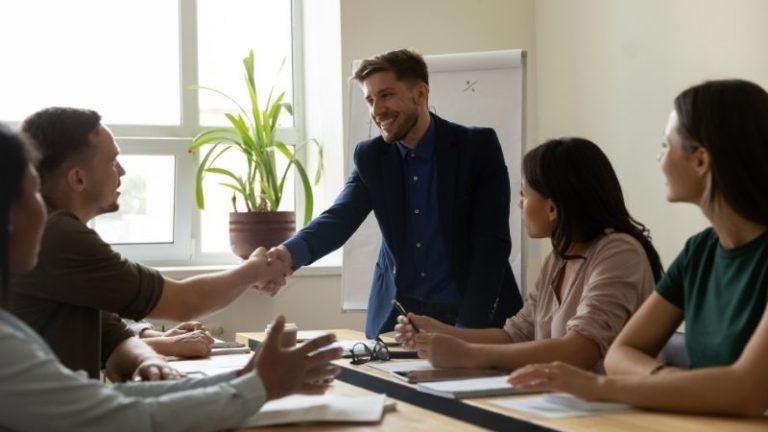 Top American B2B Franchises
3. Auto Care and Travel Business
What do Americans love more than their cars? Not much! And that's why the auto aftercare market is so large.
With concepts like auto painting, auto repair, window tinting, and replacement, detailing, batteries, door look opening services, and much more. You can finally indulge your desire to do what you love while owning a great business.
Aside from that, if your daydreams include endless sunshine and the deep blue sea, you may be a candidate for the travel industry. Experience in the industry is not necessary but if you have a passion for travel and cruising, this may be the job of a lifetime. 
If you're great at sales, a business selling advertising to the travel and tourism industry is not only a fun home-based franchised business, it can be done part-time.  Whether your dream job is tinkering with cars or helping people plan fabulous vacations, there is a franchise opportunity that could be your dream career.
Examples of Car Franchises (in the US)
4. Home Improvement Businesses
One of the best franchise business ideas and has wide options in the industry is the home-improvement. Because homes are not only for refuge, they are also a symbol of our success. Therefore, franchise opportunities in this category are endless.
Do you have an inner interior designer dying to get out? Take a look at one of the top franchise opportunities available in the following:
Handyman franchises, for example, are in-demand in the market because we all have a list of needed repairs with no time to do them.
And speaking of time, who wants to spend precious weekends fertilizing and weeding? Lawn care services are in demand and the best option for someone who wants to spend more time outdoors.
Another proven business to consider is home cleaning services, which are increasingly in demand in the market today, particularly in the city areas. Now that most homes and offices, small or large spaces need cleaners.
Also, financial experts tell us that our homes are often our greatest assets. And for that reason, people are willing to spend money maintaining and even improving them, no matter the economic climate.
You can start by providing such services as:
On the other hand, for someone interested in adding lasting value to his customer's homes, home painting franchises can be the best for you.
With the number of home-centric franchise opportunities available, you are sure to find something that fits your needs in this category.
Popular American Home Improvement Franchises
Re-bath LLC
Prosource Wholesale
Floorcoverings
Budget Blinds Inc.
N-Hance
CertaPro Painters Ltd.
Miracle Method Surface
Restoration
5. Beauty and Wellness Franchise Businesses
It may seem that I have already covered franchising from A-Z but there are so many more business ideas available. Senior daycare is an important category and very timely as well because the leading edge of the largest sector of the population – Baby Boomers – is approaching retirement.
Health and beauty remain a popular category for much the same reason. People are more health-conscious than ever and health-focused franchises offering nutritional supplements and exercise opportunities are growing quickly.
Personal services, such as tax preparation, dry cleaning, hair care, tanning salons, and computer education will find a ready market in almost any location.
Bonus read: "Top Franchise List"
Franchise Examples
6. Food Franchise Business Ideas
And yes, there are lots of food franchises, too. There are more food franchises than you can imagine, many more than the few food franchises you are familiar with within your neighborhood.
One of the franchise business ideas to consider as it also has a lot of options to choose from. There are a vast of franchising companies in this category so you can find something that fits your business plan.
There's a caveat about food franchises though. They are most often the franchised businesses requiring the greatest amount of investment and the largest amount of specific skill/experience.
Owning a burger or pizza or coffee or tea franchise means you may need to obey local health code requirements. Upsides to food franchises include status and brand recognition.
However, if you can meet the requirements and are willing to put in the extra work, a food franchise can be a very lucrative business. Just don't limit yourself ahead of time by choosing your future business – food or any other franchise – by name rather than by qualities. 
Top Food Chain Franchises in the US
KFC
Burger King
Taco Bell
Subway
Baskin Robbins

Cold Stone Creamery

Chick-Fil-A

Chester's Chicken

Firehouse Subs

Quizno's