With the rising cost of car purchases, car owners are increasingly prioritizing vehicle maintenance. Consequently, the automotive service industry, including the car franchise business, has experienced growth throughout 2023.
The automotive sector in the United States has exhibited consistent growth over the years. In the 1st quarter of 2023, EV sales have more than doubled compared to the 1st quarter of 2021 and increased over 5-fold from three years ago. According to CleanTechnica, pure electric vehicle sales now account for 7.1% of total US auto sales in the 1st quarter of 2023.
This growth in the automotive industry underscores the franchise opportunities available in the car business.
Automotive franchises are only a part of the growing automotive industry in which the car aftermarket business value is expected to reach "$828.6 billion [globally] in 2023".
This is great news for those looking to operate an automotive franchise, as it means that the automotive industry is only going to continue to grow in the coming years. So, if you're looking for a stable and profitable investment, starting an automotive franchise opportunity is definitely a wise choice.
Automotive franchises provide a countless range of services from simple auto maintenance, such as tire change, oil change, and filters to rental centers and wash stations.
To help you navigate the vast range of automotive franchise opportunities, we have prepared a menu without top automotive franchises in 2023. We have purposely included automotive franchises offering a variety of services and business options, in order to guide you through your journey.
12 Car Franchises in The U.S.
As automotive services continue to grow, so do the opportunities in the franchise industry. Here we list the most automotive franchises, covering a wide range of services from car rental centers, and mobile vehicle repair, auto devices to car wash services.
Car Tools Franchises
The following are the top automotive franchises focused on selling tools to professional mechanics or hobbyists.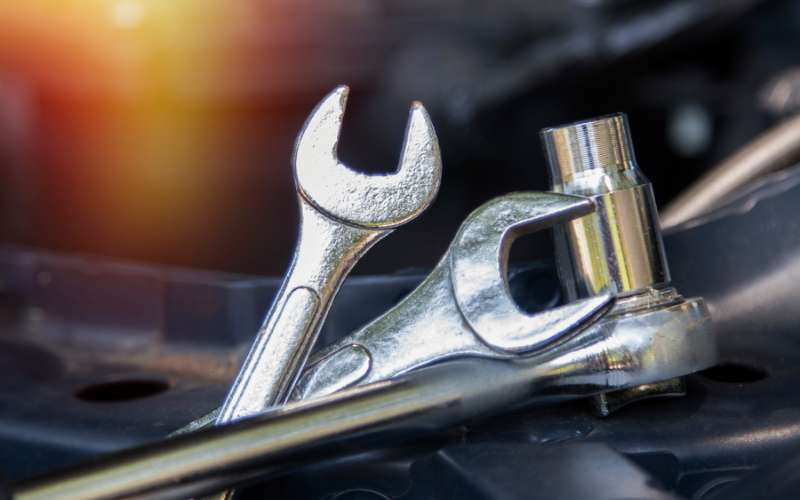 The Snap-On Tools brand is so popular with auto mechanics that it's easy to miss the fact they are a franchise business.
Since 1921, they have maintained the high quality of their tools, making them the most trusted and reliable automotive brand in the industry.
Apart from being a low initial investment franchise, Snap-On Tools offer free marketing and initial training for franchisees. They are also flexible on how you run your business – whether it is a mobile unit or a fixed shop, is entirely up to you.
2. Matco Tools
Another brand in the automotive franchise industry, Matco Tools serves both professional car mechanics and enthusiasts. They also boast 19 consecutive years of ranking in the Top 50 Franchise 500 by Entrepreneur Magazine.
Matco also has some of the most exciting marketing partnerships, including Universal Studios and the TV Brand Muscle Car.
This automotive franchise business offers opportunities in both multi-unit franchises, as well as single-shop business options. With a customized growth route for your investment, this business provides one of the best support systems for their franchisees, through the Matco Business System Training Program.
Besides the courses on sales, marketing, and tools, the program also includes support for using the proprietary Matco Business Application (software).
Auto Repair Franchises
The following list includes franchise opportunity businesses that offer customers auto repair services including oil change, tire changes, window tinting, and collision centers.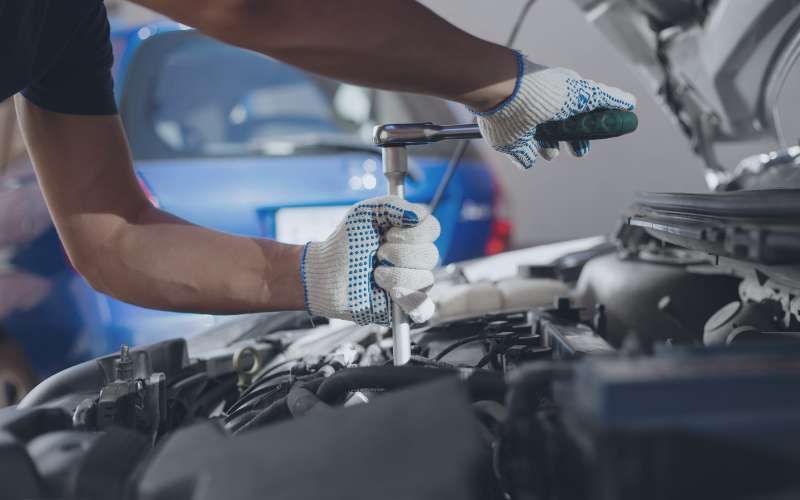 3. Valvoline Instant Oil Change
Valvoline Instant Change Oil has been in the industry for over 25 years, providing preventive maintenance services in neighborhoods across the States.
They have multiple franchising opportunities for those wanting to start their own car franchise.
One option allows an independent auto service center to include the brand in its existing range, giving the franchisee more flexibility.
Thanks to their deep knowledge of the automotive service industry, they are able to offer their franchisees a unique Talent Management system.
The system makes it easy for franchise owners to recruit, assess and develop their employees so that they provide their customers with the best possible service.
4. Jiffy Lube Inc
Jiffy Lube Inc is the Number 1 preferred national chain in this part of the automotive business world. Not only is it the number 1 in the services they offer, but it is the top choice by many. Not to mention, it is indirectly owned by one of the biggest oil companies in the world, Shell Oil.
If you're interested to invest in Jiffy Lube, you will join Jiffy Lube Connect, a communication portal for all company franchisees. This means that you will learn, and receive advice and knowledge from others who have had success.
5. Big O Tires
The Big O Tires company ranked #1 in the Wheel and Tire category for 2020 by Entrepreneur magazine. Apart from servicing and selling tires, the company also offers standard maintenance and repair, including lube and change oil, air filter replacements, and brake services.
Thanks to their established business model, Big O Tires franchisees can feel confident they will be receiving high-quality training and a reliable supply chain network. The company also offers the opportunity to own a multi-unit franchise, a great option for more ambitious business owners.
6. Glass Doctor
Founded in 1962, Glass Doctor offers complete glass service, repair, and replacement services, including window tinting on any vehicle. They have more recently also extended their services to residential and business glass. The company currently has more than 150 existing locations in the US and Canada and an additional 13 locations globally.
One of the greatest benefits of joining Glass Doctor is that it belongs to the bigger home services group Neighborly. This means that you will receive high-end training and support, as well as access to their scheduling and billing software.
Plus, with over 150 existing locations in the US and Canada, the Glass Doctor auto repair franchise is well-established and has a proven track record.
7. CARSTAR
CARSTAR auto repair franchise operates both fully branded, but also independently owned collision center franchises. With 53% of their North American locations part of an MSO group, CARSTAR is one of North America's largest MSO networks.
They are also well known for their nationwide customer warranty, proof of their consistent high-quality auto repair services.
CARSTAR is the only one that has a dedicated purchase team who negotiates directly with suppliers for their franchise owners' benefit. As part of the brand, you will be able to access unbeatable prices from over 50 partners in their network.
Car Rental Service Franchises
The following list includes the top vehicle rental companies to invest in, offering high-quality service to both the customer and the franchisee.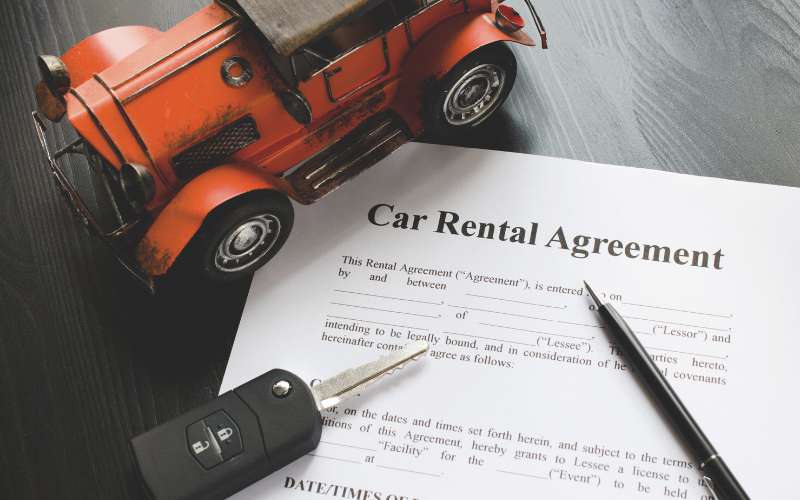 Hertz is amongst the best and most known car rental brands globally and the number one airport car rental franchise investment in the world. They offer franchise opportunities within the US, Canada, and internationally.
Their services are diverse and have a strong presence in both airport and off-airport locations.
Franchisees are offered more than 10 marketing channels by the parent company for increased visibility and business opportunities. The company's dedication to excellence is reflected in its comprehensive training programs, which equip franchisees and their teams with the essential skills and knowledge needed for success.
Although Hertz does not provide franchise owners with exclusive territories, they are given a defined geographical area within which to operate their business. Franchisees are required to prioritize commitment, adherence to standards, and the use of authorized vehicles, which ensures the Hertz brand remains of the utmost quality.
9. Avis Budget Group
The Avis Budget Group includes brands such as AVIS, Budget, Zipcar, and Payless Car Rental and is a brand known not only in the US but globally. Their business model offers franchise opportunities at various investment levels.
The initial investment cost varies depending on the country, the number of customers, and the brand you choose to invest in.
Car Wash Franchises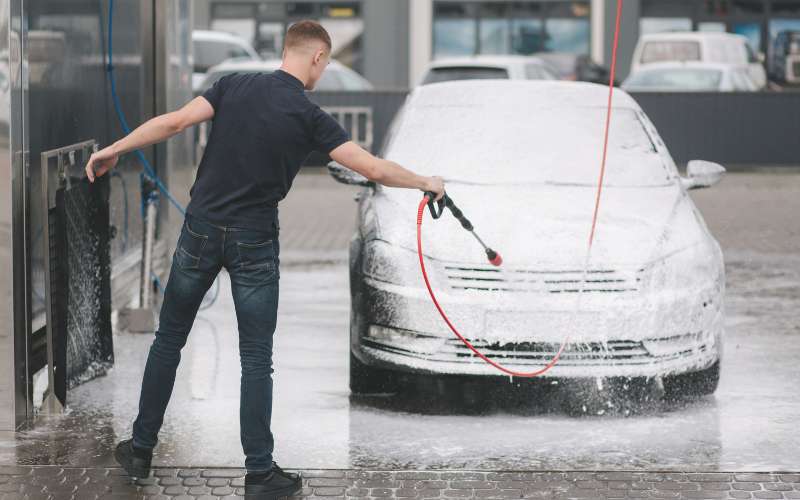 When deciding on the right car wash business, you should consider all available options like self-serve, full-service, or touchless systems.
Evaluate which option is best suited to meet your needs and offer the most value to customers. Find out some of the best car wash franchises in the US today!
10. Tommy's Express
Tommy's Express is an award-winning car wash business that has been operational for over a decade. They have car washes located all over the country and are well known for their high-quality car care services.
To make sure that its franchisees have the opportunity to thrive, the company has improved upon its franchising system and upgraded it for optimal growth in each respective carwash territory.
With no need to worry about expiry dates, low labor costs, and superior industry guidance from conception through to opening day – you can be sure that your automotive franchise opportunity and business venture are in safe hands.
11. Super Wash
For the past forty years, a family-owned and operated franchise has been America's top expert in self-serve and touchless type. With 280 locations spanning from coast to coast, they guarantee superior service for every single vehicle!
From the site selection and obtaining zoning permits to construction, installation, and management – this locally-owned carwash offers an all-inclusive turnkey solution that covers it all.
Even after your auto wash is up & running, they'll still provide top-notch support as part of their enduring commitment to their partnership.
12. DetailXPerts
Franchising with DetailXperts is an excellent choice for auto wash business owners who want to stay ahead of the curve when it comes to auto wash technologies and services.
Not only does DetailXperts offer superior full auto service for cleaning, but they are dedicated to sustainability and eco-friendly solutions. Their patent-pending technology guarantees carwashing excellence every time.
Their unparalleled support among franchisees includes:
If you consider DetailXPerts, they have three business models that you can choose from.
Becoming your own boss while doing something you love, franchising can be a great opportunity. The auto service industry brings many options to the table, including car washes, rentals, repairs, and tools. Car wash franchises are especially popular due to their low-cost initial investment, high-profit potential, and minimal overhead.
Whether you have prior experience or not, reach out to a free franchise consultant who can help narrow down your search based on location, related skillsets, and financial commitment.
Investing in car franchises could be the key to unlocking success in 2023 – why wait? Start exploring today!