Whether you are purchasing a franchise business or embarking on an independent business venture, finances will always play a major role. To secure financing from lenders, it is necessary to prepare a franchise business plan.
However, it's essential to have a solid understanding of the seven key elements in order to create effective franchise business plans.
A franchise business plan template is not only a written document that narrates the core detail of your business but also has a list of your objectives. It also includes the operations, the marketing strategy for growing your business, as well as the financial projections.
For you to learn more, this post will discuss each of the seven elements needed when writing franchise business plans. So even without a business degree, you can write a convincing one.
So let's get started by knowing these 7 franchise business plan elements.
What are the 7 Elements of a Successful Franchise Business Plan
After signing the franchise agreement, your franchisor will give you the marketing plan and other start-up information. The materials provided to you can help you start writing your franchise business plan. Your franchisor can be an extra help in the writing process as well.
When you create a concise franchise business plan template could lead to getting a financial source to start a franchise or grow your existing franchise. So, let's begin by knowing the elements you'll need.
You will start your franchise business plan with an overview or summary of the essential information you are providing in your franchise business plan template.
As it will explain your business, the executive summary section should answer the following questions:
The executive summary is the reader's first impression of you, your business, and your franchise business plan. It is a written version of your business pitch. It should clearly define your business and everything it has to offer in a way that distinguishes your concept.
The executive summary should read as a separate document to introduce your business plan template. It should only reference material that you've provided and use appropriate language for your target audience.
The business description section of the franchise business plan template summarizes your business. This section should contain your:
While you don't need to provide detailed financial data, you should include an overview of your industry, financial projection, tax returns, and relevant business facts.
You should include company goals in your business description. The business description is your opportunity to share short and long-term objectives for your business with your reader.
Make sure your business goals are reasonable and quantifiable. Avoid ambiguous terms on your franchise business plan template. Use specific language and time frames to precisely explain what you plan to achieve.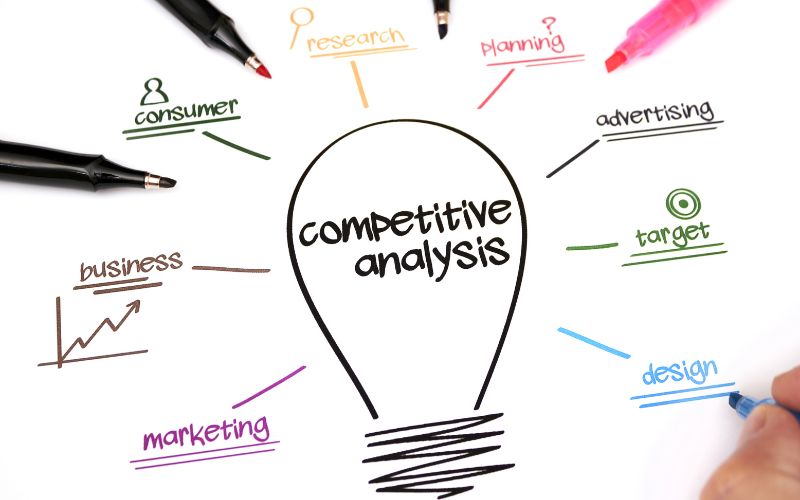 A competitive analysis section is also included in any franchise business plans. It involves determining your competitors, both direct and indirect, and your deep research will help you understand your weaknesses and strengths vs. them.
To have a handful analysis of your competitors in the business, you need to do the following:
Gaining an understanding of your competitors through your competitive analysis helps you develop an effective strategy for the success of your franchise business plan and helps you get potential funders.
4. Marketing Plan and Sales Plan
This section highlights your business's strategy for building and maintaining a customer base and demand for your business. Thoroughly explain how you plan to advertise, your current advertising, and the research behind your strategy.
You can use the information from the required franchise training, which is the detailed information stated in Item 11 of the FDD or Franchise Disclosure Document.
So how to write a marketing plan and sales plan? Here are some steps to follow when creating these plans:
1. Define your target audience
Perform a market analysis to identify the specific demographic or customer segment that you should focus on with your marketing and sales plans. This will help you tailor your messaging and tactics to appeal to your ideal customer.
2. Set marketing goals
Establish specific, measurable marketing goals that align with your franchise business plan template objectives. For example, you might set a goal to increase website traffic by a certain percentage or generate a certain number of leads through a marketing campaign.
3. Develop a marketing strategy
Outline the tactics you'll use to reach your target audience and achieve your marketing goals. This might include digital marketing, social media advertising, email marketing, content marketing, or other tactics.
4. Create a sales strategy
Determine how you'll sell your franchise product or service to your target audience. This might include setting up a sales team, developing a sales process, or leveraging existing relationships to generate leads.
5. Identify key performance indicators (KPIs)
Define the metrics you'll use to measure the success of your marketing and sales efforts. This might include metrics such as conversion rates, cost per lead, or revenue generated from marketing campaigns.
6. Set a budget
Determine the budget you'll need or plan to execute for the marketing and sales of your franchise businesses. This might include allocating funds for advertising, marketing technology, or sales personnel.
7. Monitor and adjust
Regularly monitor your marketing and sales performance against your KPIs and make adjustments to your strategy as needed.
Remember, a strong marketing and sales plan can help you achieve your business goals. Take the time to develop a thoughtful and comprehensive plan that reflects your unique business and target audience.
5. Operations and Management
The operation and management section of your franchise business plan template focuses on the daily operations and activities of your existing franchise businesses. It encompasses not only the core business operations but also highlights the specific responsibilities and tasks, with a particular emphasis on your role as the owner.
As you consider the ownership structure for this venture, it is important to determine whether it will be a sole proprietorship with you as the sole owner, or if there will be multiple owners involved.
This section also includes the company's staffing, logistics, and solutions to potential problems that could occur in the operation of your business. To know further details about your obligation as manager of your franchise businesses, Item 15 of the FDD will explain more.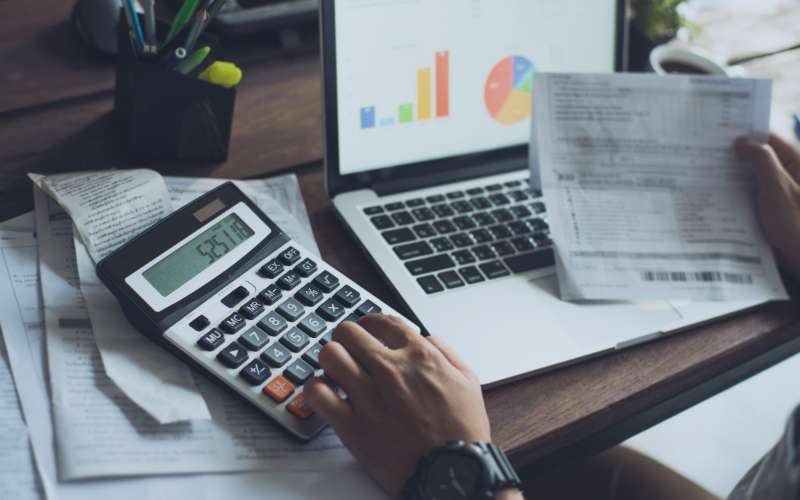 The financial data portion of your franchise business plan should reflect and expand upon any facts and figures previously mentioned in your business plan template, including your executive summary. This section provides:
To obtain more information when starting a franchise business plan with a franchisor, you may refer to the Franchise Disclosure Document (FDD).
The pro forma is similar to the financial data section. But this part of the franchise business plan template focuses more on the three main accounting statements, which are:
You can create your pro forma in four steps:
1. Create a chart of accounts.
2. Calculate your business projected earnings.
3. Create financial projections
4. Estimate cash flows
Consider speaking with an accountant or financial advisor to verify your estimates and validate your proposal to lenders.
5 Franchise Financing Options
To secure funding for your franchise businesses, there are several potential sources you can explore, including:
Bank Financing
Traditional banks and financial institutions offer business loans that can be used to finance franchise acquisitions. These loans typically require a solid business plan template, collateral, and a good credit history. It's important to present a comprehensive financial projection and demonstrate the potential profitability of your franchise.
Small Business Administration (SBA) Loans
The Small Business Administration provides loan programs specifically designed to support small businesses, including franchises. SBA loans offer favorable terms and lower down payment requirements compared to conventional loans. The SBA guarantees a portion of the loan, making it more appealing to lenders.
Franchisor Financing Programs
Some franchisors offer financing options to help prospective franchisees with startup costs. These programs may include loans, vendor financing, or equipment leasing. Franchisor financing can be an attractive option as they are already familiar with the franchise model and may have tailored financing solutions.
Investors or Partnerships
You can seek investment from private individuals or venture capitalists who are interested in supporting franchise businesses. This approach involves giving up a portion of ownership or sharing profits, but it can provide the necessary capital to start or expand your franchise.
Personal Savings and Retirement Funds
Using your personal savings or tapping into retirement funds, such as a 401(k) rollover for business startups (ROBS), can be an option to fund your franchise. However, it's essential to carefully evaluate the associated risks and potential tax implications.
Read the "Franchise Financing: The 3 Best Options" blog to learn more.
Apart from your personal savings, you can get funding for your franchise businesses through bank financing, SBA, Franchisor programs, and other lenders. These sources will typically ask for a franchise business plan when funding is needed for expenses like franchise fees, start-up costs, tenant improvements, and other working capital needs.
Therefore, it is essential to include all necessary information for each section in creating effective franchise business plans. Because a well-crafted business plan increases your likelihood of obtaining the necessary funding without pending request to start your franchise businesses.
In many cases, franchisors require individuals seeking to purchase and run a franchise to submit a business plan template as a part of the application process.
To learn more about the entire process of obtaining a franchise business, talk to a franchise consultant.