With the ever-increasing popularity of pizza, there has never been a better time to take the leap and invest in your own pizza franchise. Not only is the demand for this classic dish at an all-time high, but pizza also enjoys a wide demographic appeal, which means that there is no shortage of customers looking to indulge in a delicious slice or two.
Furthermore, the high profit margins associated with pizza franchises, coupled with the high-quality ingredients and customizable options, make it an attractive option for entrepreneurs looking for a rewarding business venture.
In all, investing in your own pizza franchise could be the best decision you ever make. Here are just a few of the top reasons why 2023 is the perfect time for a franchise owner to open up a very own pizza franchise:
Top Reasons Why Invest in Pizza Franchise
1. Consistent Demand of the Pizza Industry
The pizza industry is always popular because it offers convenience, a variety of customization options, and distinct flavors. Pizzas can be ordered from home or delivered to any location with minimal effort, making them a popular food choice for busy consumers.
Additionally, many pizza businesses offer customized toppings and crusts that allow customers to tailor their orders to their tastes. This customization option further boosts the appeal of pizza franchises and increases profits for franchisees.
Also, pizzerias have become an essential part of the American cultural landscape over the years. The popularity of pizza has grown steadily since it was first introduced in the United States in 1905, and it is now available in almost every restaurant around the country.
Owning a pizza franchise allows entrepreneurs to capitalize on this ever-growing restaurant industry, and become part of an iconic American tradition.
Behind every thriving pizza franchise outlet, there's a visionary franchise owner. They take the brand's vision and mission and transform it into a tangible dining experience for customers.
The pizza restaurant industry here is expected to keep growing in the upcoming years. The growth is attributed to the convenience of food delivery services which allow people to order pizzas from anywhere with ease. As a result, pizza franchise ownership is becoming even more appealing in 2023.
With all of these factors considered, there is no doubt that now is the perfect time to invest in a pizza franchise. The increased demand, customization options, and iconic American appeal make owning a pizza franchise an excellent way to jumpstart your business career.
2. Delivery and Takeout Trends
The COVID-19 pandemic has caused a considerable shift in the way people consume food, with many turning to delivery and takeout services as a safer alternative to dining out. This increased demand for delivery and takeaway services has been beneficial for pizza franchises, as pizza is one of the most popular choices for these services due to its convenience.
Furthermore, the availability of apps and online ordering has made it easier for customers to order pizza from almost anywhere. This trend is likely to continue in 2023, providing an additional incentive for entrepreneurs looking to open up their pizza franchises.
3. Adaptability
Owning a pizza franchise is an excellent business opportunity due to its adaptability. The beauty of pizza is its customizability, making it feasible for catering to various dietary preferences and restrictions.
Providing gluten-free, vegan, and vegetarian options on the menu can attract health-conscious customers and expand the potential customer base for pizza businesses in today's health-oriented society. Additionally, unique business models like Ledo Pizza, which serves square-shaped pizzas, have gained popularity.
By understanding the importance of adapting to current demands, pizza franchise owners and businesses can flourish and succeed in the highly competitive market. Owning a pizza franchise business can be incredibly rewarding, provided it is willing to embrace change and adapt to ever-changing market needs.
4. Lucrative Business to Own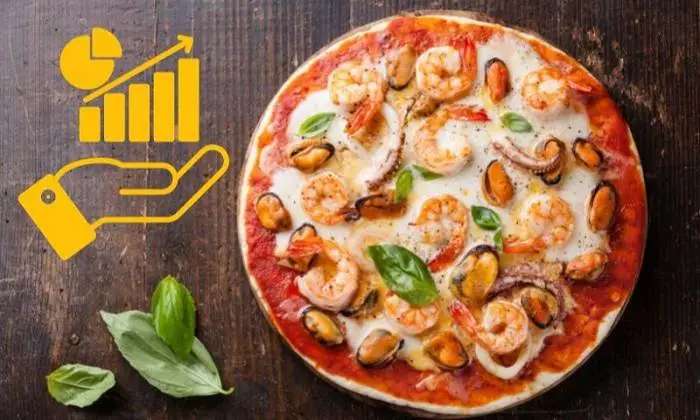 Owning a pizza franchise can be a lucrative venture due to various factors:
High-profit margins
One reason is due to the relatively inexpensive cost of ingredients. The pizza dough, cheese, and toppings are all relatively cheap compared to the final selling price of the pizza. This allows for higher profit margins compared to many other food businesses.
The beauty of pizza is how versatile it is – you can truly put anything on it and still end up with a delicious meal.
As a result, round pizza pans restaurants are typically able to keep their prices reasonably high while still enjoying a healthy profit margin.
Repeat customers
Repeat customers are essential to the success of a business, and pizza is an ideal product to offer because it has wide appeal and an irresistible taste. Pizza is a popular food that people often order, with different styles like the iconic New York-style pizza, the rectangular Detroit-style pizza, and the Chicago Thin Crust.
By serving up delicious pies and providing top-notch customer service, you can earn the loyalty of your customers. These repeat customers form a solid foundation for your business, ensuring a steady stream of revenue that can help you expand and grow.
With the right approach, the pizza business can be a lucrative venture that keeps people coming back again and again.
Scalability
Scalability is a crucial factor in the success of any business, and pizza businesses are no exception.
By increasing production capacity, opening new locations, or expanding delivery and takeout services in existing markets, the pizza line of business can easily meet growing consumer demand. This scalability potential not only allows for increased sales and profit but also enhances brand exposure and cultivates customer loyalty.
With the ability to scale up as needed, pizza businesses can adapt to changing market conditions and stay ahead of the competition. Therefore, it comes as no surprise that scalability is a highly sought-after feature for any business looking to achieve sustainable growth.
Diverse revenue streams
If you're in the pizza delivery business, you know that revenue streams are essential, and having multiple ones can make all the difference. One of the great things about pizza is that it travels well, which opens up various revenue streams.
Takeout, delivery services, catering for events, and online orders can all provide you with additional income. Not only does having diverse revenue streams provide you with different ways to make money, but it also helps you to mitigate risks.
If there's an issue with dine-in customers, such as a sudden decline in demand, having other income sources can help keep your business afloat. It's essential to maximize your income potential, and that's why diversifying your revenue streams is such a smart idea.
5. Pizza Franchise Industries Has a Wide Range of Opportunities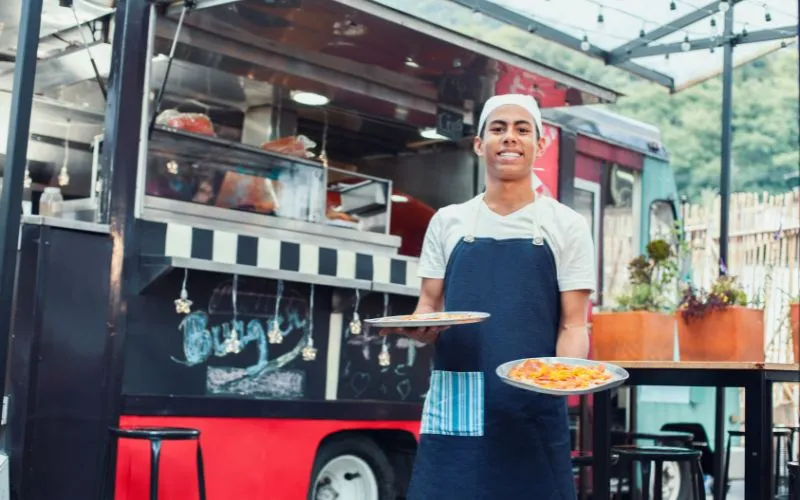 Starting a pizza franchise can be a great business opportunity for entrepreneurs. There are options to suit different investment sizes and preferences, whether you want a small or large franchise. Some pizza franchises even offer additional food options like fried chicken, grilled panini, and chicken wings.
The pizza industry has several established players who provide franchising models that enable you to tap into their brand recognition, operational expertise, and supply chain network.
The pizza market also offers opportunities for those who wish to start a franchise in a specific geographic region or provide specialized pizza offerings.
There are many great pizzas and franchises to choose from, and you have the freedom to choose the level of control and ownership you want. Below are some available options.
Single-Store Franchise
This option involves owning and operating a single pizza franchise location. It is ideal for individuals who want to start small and focus on running a single successful store.
With a single-store franchise, you have direct control and involvement in the day-to-day operations.
Multi-Unit Franchise
For those looking to expand their presence, multi-unit franchises allow you to own and operate multiple pizza franchise locations. This option requires more capital investment and management skills but offers the potential for increased revenue and market reach.
Regional Development Agreement
Some pizza franchises offer regional development agreements. Under this arrangement, you can secure the rights to develop and operate a certain number of franchise locations within a specific geographic area.
This option allows you to become a larger player in a particular region, working towards the development and growth of the brand.
Master Franchise
A master franchise gives you the exclusive rights to develop and sub-franchise the brand within a particular territory or country. As a master franchisee, you essentially act as a mini-franchisor, overseeing the expansion and operations of multiple existing franchisees and locations within your designated area.
Conversion Franchise
Conversion franchises provide an opportunity to convert an existing independent pizzeria or restaurant into a branded franchise location.
This option allows you to leverage an established business and benefit from the support, marketing, and brand recognition of the franchise.
Non-Traditional Locations
Pizza franchises have expanded beyond traditional standalone restaurants. They can now be found in non-traditional locations such as airports, universities, stadiums, food courts, and convenience stores.
These smaller footprint formats can be an attractive option for individuals seeking lower initial investment costs or targeting specific customer segments.
Fastest Growing Pizza Franchises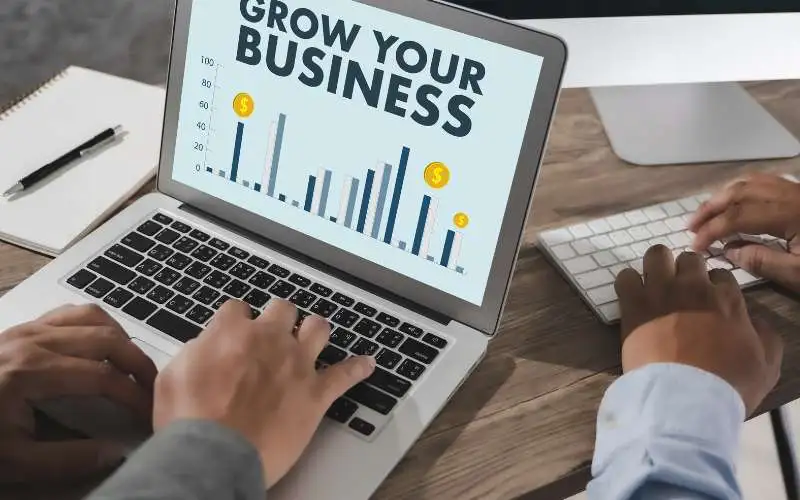 Taking into account the fastest-growing pizza franchises before making any decisions about starting a pizza franchise business is important. These top pizza franchises have demonstrated an impressive ability to expand their brand and generate substantial profits.
In addition to these popular franchises, there are many other pizza chains that are experiencing steady growth. For example, Pieology and Your Pie are two fast-casual pizza franchises that have gained a loyal following in recent years.
When considering which pizza franchise to invest in, it is important to:
By choosing a fast-growing franchise with a proven business model, you can increase your chances of success in the competitive world of pizza franchises.
Here are some of the fastest-growing pizza franchises in the US today:
Pizza Hut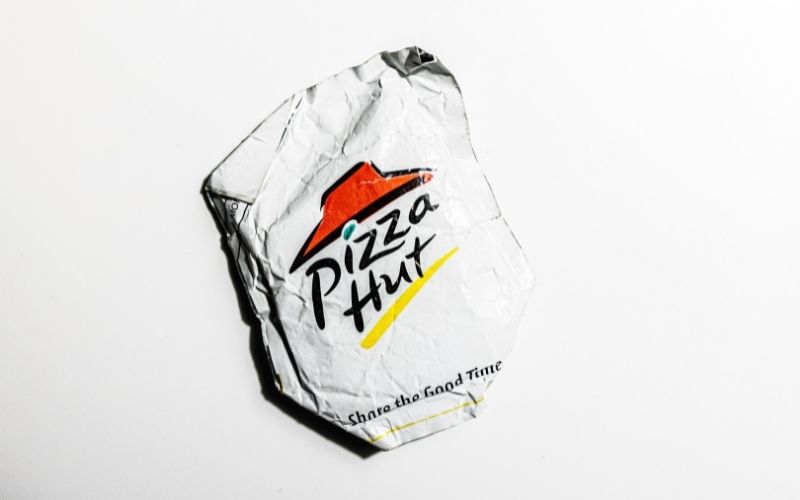 Pizza Hut, the world's largest restaurant company and the most recognizable name in pizza franchises, has been delighting customers for over 50 years. Operating in over 100 countries around the world, Pizza Hut is the largest pizza franchise and has consistently ranked as one of the top-grossing restaurant chains in US history.
The brand's success can be attributed to its visionary leadership, innovative products, and strong franchise support. Pizza Hut franchise offers a comprehensive training program that walks you through the process of setting up your shop from start to finish and even provides ongoing business guidance.
With over 14,000 locations worldwide, the Pizza Hut franchise is an excellent choice for aspiring pizza franchisees looking to launch their own business.
Domino's Pizza
One major aspect of Domino's success is its commitment to delivering high-quality pizzas consistently.
Through rigorous quality control measures, they have standardized their recipes and cooking processes to ensure that every pizza that leaves their kitchen is delicious and satisfying. This has helped them build a loyal customer base who keep coming back for more.
Team Members are the unsung heroes behind the scenes at Domino's Pizza. They are dedicated professionals who work diligently to make your pizza experience exceptional.
Domino's Pizza is one of the best pizza franchises and has experienced tremendous growth in recent years. According to their financial reports, Domino's reported a revenue of over $16 billion in 2020, reflecting a growth of 11.5% compared to the previous year.
This growth is a testament to the effectiveness of their strategies and their ability to adapt to the changing market needs.
Little Caesars
Little Caesars was founded in 1959 by Mike Ilitch, a shortstop for the Detroit Tigers farm team at the time, and his wife Marian.
Little Caesars has been able to expand rapidly in part due to its franchise model. Its franchise system allows it to quickly and efficiently open new locations across the country.
Today, there are more than 5,500 Little Caesars pizza restaurants in the U.S. alone, making it the third-largest pizza chain in the world.
Despite its focus on value, Little Caesars has not skimped on quality. The company uses only the finest ingredients to make its pizzas, ensuring that every pie is fresh, delicious, and satisfying. And their pizzas are cheaper than Round Table Pizza.
In addition, the company has invested heavily in technology to improve its operations in selling pizza. From online ordering systems to mobile apps that allow customers to easily place and track their orders.
Papa John's
Papa John's is a well-established pizza chain that has been gaining popularity over the years. One of the key reasons for their steady growth is their emphasis on high-quality ingredients.
To ensure their pizzas are made from the freshest ingredients, they source their produce from trusted suppliers and use only 100% fresh dough.
Moreover, Papa John's also has a very strong delivery network which plays a vital role in its success. Their delivery mechanism is streamlined and efficient, ensuring that pizzas are delivered hot and fresh to their customers' doorstep.
The company also offers a variety of options, including online ordering, making it extremely convenient for customers to place orders for in-store dining even from the comfort of their homes.
MOD Pizza
MOD Pizza has quickly become one of the leading pizza franchises, boasting an impressive number of over 500 locations across the United States and 5 other countries. This rapidly growing national chain has made a name for itself through its unique build-your-own pizza experience, which has captured the hearts of pizza lovers everywhere.
What sets MOD Pizza apart from its competitors is its unwavering commitment to freshness and quality. Every pizza is made from scratch with only the freshest, highest-quality ingredients.
Customers have the freedom to choose from a vast array of toppings, sauces, and cheeses, allowing them to create the perfect pizza to suit their specific tastes and preferences.
Blaze Pizza
Blaze Pizza is another fast-casual pizza chain that has experienced rapid growth. It opened its first location in 2012 and now has over 300 locations worldwide. Their success can be attributed to their innovative customizable pizza concept, which allows customers to create their own unique pizza with fresh ingredients.
It's important to note that the pizza industry is dynamic, and the rankings and growth rates of franchises can change over time. It's always a good idea to conduct further research or consult updated sources to get the most current information.
Hungry Howie's Pizza
Hungry Howie's Pizza was founded in 1973 in Taylor, Michigan, by Jim Hearn. What started as a small, humble pizza shop has grown into a successful franchise with hundreds of locations across the United States.
One of the standout features of Hungry Howie's is its signature flavored crusts. These crusts come in various mouthwatering flavors, including original, butter cheese, sesame, ranch, and more. These crust options add a unique twist to the pizza-eating experience.
For those interested in the world of franchising, Hungry Howie's offers opportunities to become a part of their successful pizza franchise family. With a proven business model and a focus on customer satisfaction, joining the Hungry Howie's franchise system can be a rewarding endeavor.
Marco's Pizza
Founded in 1978 by Pasquale "Pat" Giammarco, Marco's Pizza has evolved into a renowned pizza chain with a relentless commitment to quality and taste. With over four decades of culinary expertise, Marco's Pizza has become a household name, cherished by pizza lovers across the United States and Puerto Rico, and bringing the Italian flavor to the United Kingdom.
One of Marco's Pizza's secrets to success is its exceptional dough-making process. Their dough is made fresh daily, allowing for the perfect balance of crispiness and chewiness. It's no wonder their pizza crust is a fan favorite.
Marco's Pizza offers an array of toppings to cater to every palate. Whether you're a fan of classic pepperoni, a vegetarian looking for fresh veggies, or a gourmet enthusiast craving specialty toppings, Marco's Pizza has you covered.
Mountain Mike's Pizza
Mountain Mike's Pizza has been a household name since its inception in 1978. Founded in Palo Alto, California, this pizzeria quickly gained fame for its commitment to quality and unique flavors. Today, it stands as a testament to the enduring love for pizza.
At Mountain Mike's Pizza, crafting the perfect pizza is an art form. Each pizza is carefully prepared with the finest ingredients, ensuring a burst of flavor in every bite. From the moment you taste it, you'll understand why they've become a pizza lover's paradise.
Final Thoughts
Overall, a pizza franchise in the USA in 2023 is an attractive and rewarding business venture. With its consistent and growing demand side, adaptability, potential for profitability, scalability, and diverse revenue streams – it's no wonder why so many entrepreneurs are looking to invest in this industry.
To maximize your chances of success, thorough research should be done on each prospective franchise including evaluating their long history, financial performance, and growth potential before making any final decisions.
To increase your chances of success in the competitive world of pizza franchises, choose an established business model from a fast-growing franchise opportunity. For example, the largest pizza chain Pizza Hut, and Domino's Pizza restaurants are both good options.