To understand franchising advantages and disadvantages, let me share with you some basis for comparison.
The 3 scenarios below will give you an overview of balancing your thoughts if you are planning to invest in a new business. It may be a franchise from an established brand or putting up a brand new line from your own business goals.
With that, I can say that the ways to realize your dreams through business ownership include buying a business opportunity or creating one from the ground up. What do these mean?
Sometimes, successful business comes from purchasing a franchise brand. Instead of constructing a new business, they prefer to go with the franchise model while others created their own business scheme – independent business owners.
In choosing the best one for you – to franchise or to create your own, you have to consider the aspects of establishing a business. These are:
As you read along, you will understand more about these aspects. To discuss further, there are definite advantages and disadvantages to owning a franchise business over these other career or business ownership options.
To think of, you might be one of the potential franchisees out there. Hence, to know which path is right for you, you should first look at your motivations and qualifications for business ownership.
As mentioned above, I will give you three scenarios in this blog. As you read the details below, try to visualize which one of these is a perfect fit for you.
1st Scenario: Franchise Ownership
Imagine that you have been laid off from a 20-year career in banking. Even before the layoff, you realized that you had reached the ceiling on your salary, and possibilities for advancement in your career but suddenly, everything had fallen off. And now, you're preparing to enter a new industry.
With this, let's say that your company has given you a cash settlement and you are keen to take charge of your life, become your own boss, and be ready to learn some new skills. You want a good income and are willing to put in whatever hours necessary to jump-start the new career. Your overall goal is to work in reasonable hours while having more time for yourself and your family.
If you feel the same way right now, you are probably an excellent candidate for franchise ownership. This business model will allow you to benefit from a proven system of operations and a training program that will quickly get you up and running – absolute business assistance.
You may also read: "4 Franchise Owner Responsibilities In Starting A Business"
7 Advantages of Franchising
Have you thought of owning a franchising opportunity? Before signing up for your first franchise, you might ask yourself these questions:  What are the advantages of franchising? Is a business format franchise really good? Will it bounce you back a good return on investment? What do franchise owners say?
There are many advantages to franchising but there are disadvantages, too. Before we go to the second scenario, let me lay to you first the top advantages and disadvantages of owning a franchise network.
1. Support from the franchisor
One of the advantages of franchising is that franchises have a strong support system for their franchisees.
If you do not have any business ownership experience, the ongoing support you will receive from a franchisor will be vital to your success. It is because when buying into a franchise will provide you with everything you need to start.
For me, one of the franchise opportunities that you can have is the turnkey package offer that will include all the elements you need to build your business.
Although the package inclusions will depend from franchise to franchise, here are the standard elements that a new franchise owner could expect from franchises:
• A franchise contract/ franchise agreement that complies with the requirements of ethical franchising
• Use of the franchisor's trademark or brand name
• Business and technical methods and procedural systems of franchise operations
• Training program from the parent company on how to use the franchise system
• Franchise locations that may include new locations for franchisees
• Equipment or tools that are necessary to begin operating the business
• Issuing the franchise strategy to franchisees
2. Most franchisors require no previous industry experience
Since experience is not required in franchises, you can be open to a variety of types of businesses and won't need to stick to the one industry that you already know. Most franchisees can take advantage of the franchisor's collective buying power. Also, franchisees can learn from the franchise community and usually form a peer support system.
3. Established brands have manifested their target market
One of the franchise advantages is their branding itself. Franchises already made their brand famous and have manifested their target market. Franchise business models attract both:
• loyal customer base – customers who repeatedly purchase a specific brand
• existing customer base – customers to whom you can maximize your marketing strategy
4. A good Franchise location will be provided
Some franchises have their own locations. Many franchisors provide their franchisees the services in finding the best site. This may include the consideration of the population count and demographic characteristics.
In this way, it will be less hassle to where you are going to build your franchise. Since other franchises already have multiple locations, they can surely suggest the best place to build your franchising.
5. Sustained Product Expansion
For me, the sustainability of product expansion in the franchise system is a plus. Most franchises already have established business systems while in independent business, you still have to start and create your own design, for example, if you think of merchandising.
6. Ease of procurement and purchasing
This means that you can easily get the items or materials of the product that you are selling. A franchise business has this advantage because they provide delivery services.
Everything you need is already in a single order form, you just have to indicate how many items you'll get, and they will be delivered right to you when you need them. This is really one of the great advantages of buying a franchise.
7. You can focus more on growing your business
Starting a business is very time-consuming. It will take all of your effort to prepare the details as well as the marketing strategies. However, in franchising, you will be able to concentrate on how you can grow your initial investment and eventually grow a successful franchise.
Plus, in franchising, there's no need for you to think hard for a brand name or trademark. Brand recognition is evident.
Now that I have shared with you the good side, let me now discuss the disadvantages of buying a franchise.
Disadvantages of a Franchise Business
How much will be the initial costs of buying a franchise?
Typically, the start-up cost is one of the elements a potential franchisee will consider. You have to be prepared for the ongoing costs. And you'll have to let go of your initial investment for an initial franchise fee.
When you realize that you're not ready for it yet, that could be a disadvantage. To add to that, other franchisees felt that franchises are more costly since this type of business requires a specific amount of capital to start.
What are the other disadvantages? Check out the details below.
1. You must follow the franchise agreement
Franchises have rules. There's always a franchise law that needs to be observed. In other words, you are required to adhere to all of the elements of the franchise system.
This is necessary to maintain the franchise's reputation and continue to offer consistency across the brand. Failure to follow franchising contracts is a serious violation in the franchise industry.
On the contrary, this is also a benefit to consumers who can expect comparable quality products or services no matter which franchisee they patronize, anywhere around the world.
2. Paying royalties and sometimes a marketing fee to the franchisor.
Franchise owners are required to pay royalty fees, which is part of the franchise agreement. These compensations are for everything the franchisor provides, including access to the franchise brand, the operating system, and related items. 
The franchisor uses the marketing fee to provide national advertising to build the brand and drive market penetration at a greater level. Also, national marketing funds enable franchisees to benefit from professionally produced marketing materials and realize efficiencies from commingled funds.
3. Slow reaction time based on market demands
What is the reaction time in the business aspect? This means how franchisees react to the market demands.
For example, if there are complaints from customers where you may need to change something in your franchising products, you have to coordinate it first with your franchisor – the corporate team. You are not allowed to change anything on the operating system. So the reaction time is slower in franchising.
After considering the disadvantages of franchising, check out the minimal risk and all the advantages of owning your business. You will also learn how a small business competes with its financial performance.
2nd Scenario: Owning Your Business
Even though I made this blog primarily for the franchising program, I still want to provide you with the major pros and cons of owning a business. 
So, are you more comfortable in using your own unique ideas? If your answer is YES, then franchise ownership may not be the one for you.
My point is that, if you are a thinker and a risk-taker, go with an independent business. It may be different from buying a franchise but having an independent company – even if you start with a small business – has several advantages, too. The following are some of them.
Advantages of Owning a Business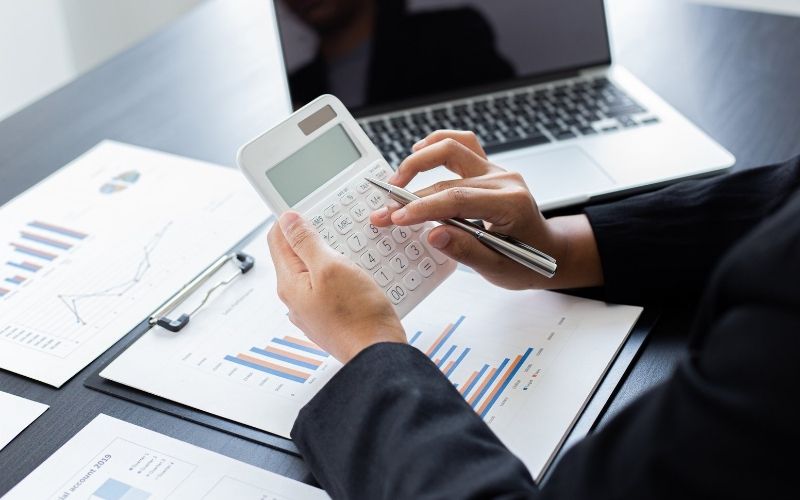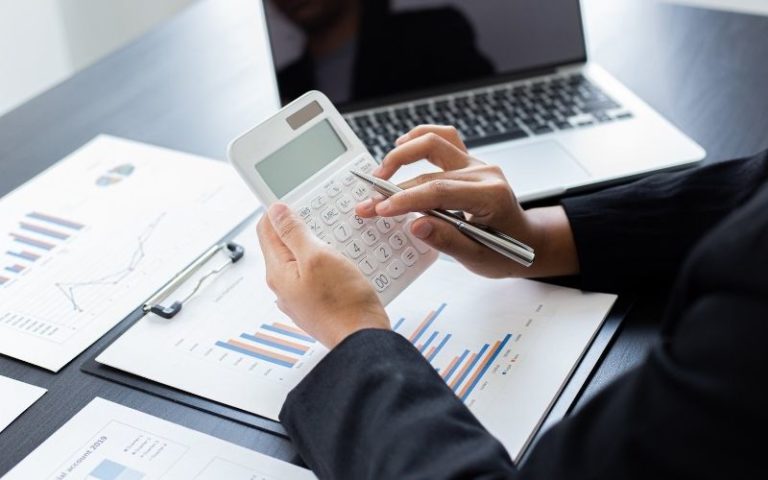 Primarily, the negative part here is that it takes a lot of risk factors than owning a franchise. Also, you will have an initial investment in the trial and error phase before establishing a successful franchise business model.
To sum it up, if you really want to be a business owner, you should have an engaging business model and a positive mindset that you can grow a successful business.
In this last scenario, let's say that a varied work history has given you some great skills which you wish to use in running your own business. You are not concerned about the type of business you want to commit but you want to have the freedom to run it your way. You would be okay with a certain degree of risk but also recognized the advantages of an established system of operations.
In addition to this scenario, let's say that although you don't have a lot of cash to invest and yet your spouse is earning more so you will have the income to begin making money.
If you're the type of person who will never stop and ask for directions, a business opportunity may be the right one for you. This is a business that you can buy outright and have the freedom to run your own way.
Advantages of Business Opportunity
1. Business model from an established brand.
The benefit of a business opportunity is that they generally provide you with a successful business model.
2. Training and marketing assistance.
The training and marketing assistance will enhance your capabilities and competitiveness in running a business.
The initial investment is usually lower than for a franchise and there are no ongoing royalty fees.
The Disadvantage of Business Opportunities
A downside to business opportunities is that the seller isn't invested in your success or failure because he makes all of his money upfront. Therefore, you won't have extensive ongoing training, assistance, a national marketing program, research, development, etc. The risk factor is probably greater.
Franchising is a Better Way!
For a majority of people, franchising has proven to be a viable way to become a business owner. It offers the lowest risks and the highest level of support.
Because a franchisor doesn't succeed until the franchisees do, you'll find a team of dedicated professionals able to help you every step of the way.
They will keep in touch with you all throughout your franchise career. The cost of this continued support is usually in the form of royalty payments based on earnings but most franchisees feel the benefits are worth the expense.
The final benefit of franchising is that you buy a package –
In buying a franchise package, you'll have the product or service, brand name and trademarks, marketing and advertising, operations manuals, and proven systems – along with thorough training in every aspect of the business. 
You can totally change careers without years of schooling or experience related. One day you can have a "job" as an accountant or police officer and a few months later have a "career" as the successful owner of a business, which may be an auto detailer or a pet spa, or a home improvement franchise.
And that's why franchising succeeds – because it works, for the franchisor, for the franchisee, and for the consumer.
How will you start your franchise journey? I highly suggest getting a franchise consultant who can assist you in the process.