Who would have thought that the little coffee shop that opened in Pike Place Market, Seattle more than 50 years ago, would not only become successful but actually become the biggest coffee chain in the universe and a renowned, global brand? Of course, this didn't happen overnight, it took Starbucks coffee 30 years to go from the domestic market to opening their first international Starbucks coffee shop in England. Ever since then, Starbucks, the coffee industry giant has not stopped growing at an unbelievable rate, as more and more entrepreneurs jump in to franchise Starbucks.
So How Are They Doing It? How Could Someone Get In On The Starbucks Action?
Sit back, because the answer to this question is quite complicated. Perhaps even grab your favorite iced coffee first, before you tuck into this.
The Starbucks brand was launched on March 30, 1971, at Pike Place Market, Seattle, Washington, United States. As a small coffee shop, they focused on the quality of their service and how the company relates to customers and employees, eventually building up to the "Starbucks Experience" that we all know.
Even before going international, Starbucks CEO Howard Schultz told Entrepreneur in 2003, that Starbucks:
In the same interview, Schultz added that franchising was not an appropriate option for "using other people's money" because what they had was a "premium product" that required "educated staff" and a "level of sensitivity to customers", to maintain the "Starbucks values". That was why they decided to pursue a company-owned model.
This early decision to stick to company-owned stores only has defined the Starbucks business model. It has been fundamental in shaping and maintaining its trademark to what it is today. It is the same business model as that used by Chick-fil-A.
Starbucks is now a public company named the fifth most admired company in the world by Fortune magazine and ranked 120th in the 2022 Fortune 500 rankings with $29 billion in revenue. They currently employ 383,000 employees within their company-owned stores and operations and have a whopping 34,630 total units worldwide.
Domestic vs International Starbucks Business Model
This can be good or bad news depending on where you sit in the world. Starbucks does not operate a franchise model in North America.  More specifically, if you are based in the United States or Canada, you do not have the option to own Starbucks franchises, you can only license the Starbucks brand.
If, on the other hand, you are located anywhere else in the world, then franchising is an option, provided you can meet the required investment and keep up with the franchise fees.
Number of Starbucks Stores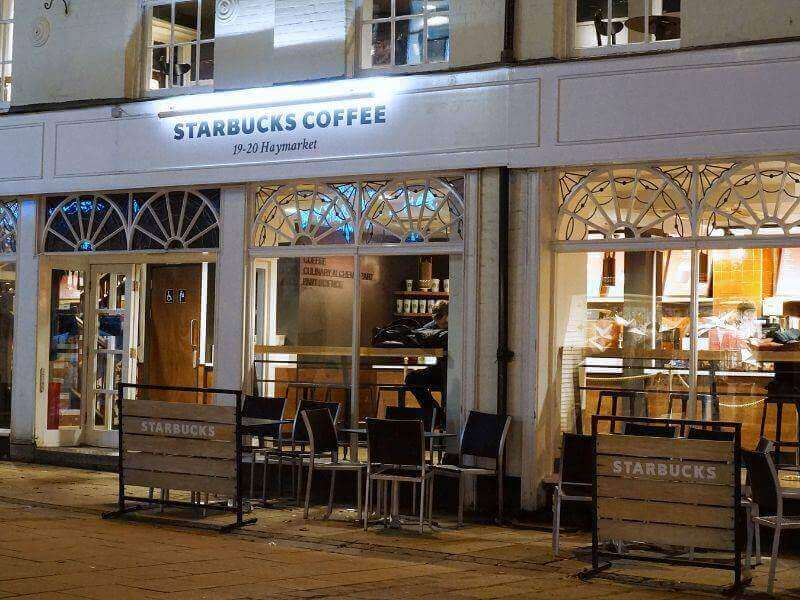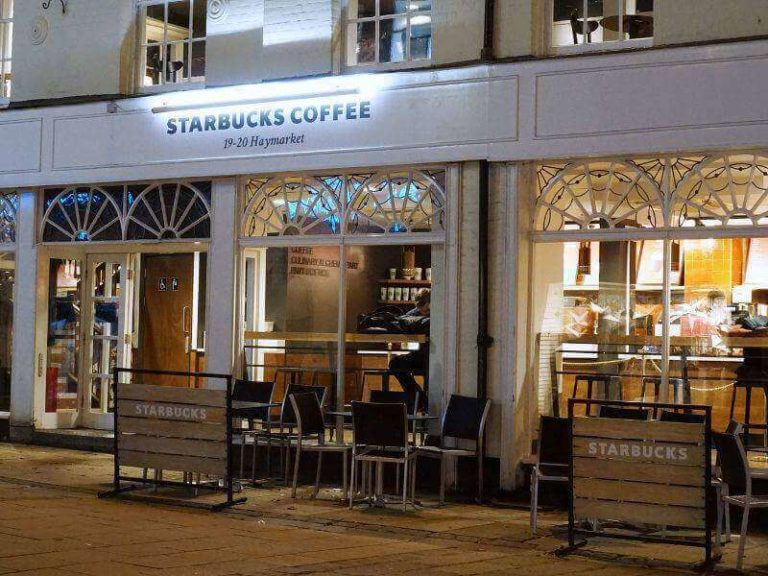 Starbucks Profits
Starbucks has proven time again that is it a business strongly resistant to pandemics or any other crisis. The brand has created such a strong customer base and loyalty that having some of the highest coffee prices in the market does not seem to affect consumers.
In April 2022, at the end of the first quarter of the year, they recorded an astonishing $2 billion in Operating Income for North America, while their international franchise model cashed in a modest $480 million in the same month. This is a smaller amount than the previous year but nevertheless, the net outcome is not only positive but the company's net worth is $82.428 B, second only to the McDonald's business, which is worth $173.335 B.
The Future of the Starbucks Brand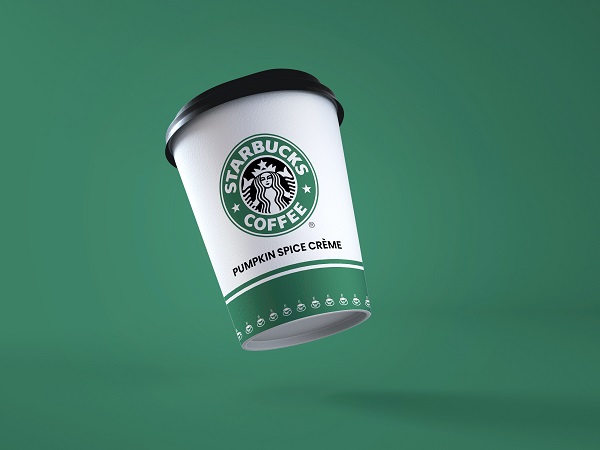 So how long can they keep going upwards?
The answer is a very long time and a long way up, too.
As the Starbucks brand expands further into the retail space selling coffee, tea, cups, apparel, and other Starbucks menu, as well as investing heavily in the Starbucks app and the delivery and B2B services, their profits are not expected to go down any time soon.
With the pandemic receding and lockdowns lifted, Starbucks will also see a shift once more of customers coming for onsite visits, while at the same time perhaps a lower value per order. To maintain profits in these cases, the business is introducing drive-thrus which will reduce the time to complete an order, bring costs down, and ultimately continue its revenue growth.
Could they Change Their Mind?
If you are wondering whether the Seattle-based coffee chain is considering changing their company strategy and allowing those of us in the US and Canada to finally open a Starbucks as our own business, perhaps we should look at other coffee businesses or franchise opportunities instead…
So What Can You Actually Do?
Starbucks has always maintained a strict business of a company-owned model with only the opportunity for licensed stores. In many aspects, this can be a good or a bad thing and should not stop you from considering opening your own coffee shop.
Can't Franchise Starbucks, So What Can You Do?
1. Open a Licensed Starbucks Coffee Store
As we have discussed, your first option is to open a Starbucks-licensed first store. This is the worst option as it comes with fantastic advantages and support from the Starbucks company. After all, their reputation and business are also at stake.
What Is the Cost of Opening a Starbucks Licensed Store?
Apart from needing to have a sizeable amount of liquid assets, you will have to account for the licensed fee, which is close to $315,000. Given that this is a business comparable to McDonald's, you can imagine that the licensing fee needed to start will be close to $1 million in liquid assets.
Of course, on top of the license fee, you will have to find the store location, which will most definitely be expensive, given that all Starbucks locations must be in high-traffic areas such as retail, healthcare, universities, military facility healthcare hotel, and airports. The price of decorating and setting up the store will depend on how you decide to bring out the Starbucks values in your coffee store.
What are the

Advantages

and

Disadvantages

of the Starbucks Brand License
The Advantages
Even though it may seem like you are taking a big hit "renting" the Starbucks name but not owning the business, as you would with a franchise, it is still a great opportunity to join the industry and run a profitable store.
By joining the group of licensed shops, you will be receiving an immense amount of support and guidance in making sure the coffee shop is as successful as possible.
Firstly, you will have the advantage of offering buyers the Starbucks menu, fully loaded with Starbucks-trademarked baked goods and food items, continuously improved and upgraded. Also, you will receive Starbucks menu equipment training.
The Biggest Benefit: Customized Store Design
What's even more exciting is the support of having your very own customized store design. Since it is a licensed store and not a company-owned coffee shop, as long as you have a good location, they are not concerned whether your choice of space is a high-ceiling arcade, a hole-in-the-wall, or a food truck. They will bring in their experts and provide you with the best store design for your Starbucks coffee shop.
Check out this incredible Starbucks food truck!
The Disadvantages
Apart from the strict financial criteria needed to even be approved to open a licensed Starbucks store, there are a few other challenges that come with the Starbucks business.
2. Open a Starbucks Franchise, Abroad
If you already had plans of moving abroad, then the franchise option is perfect for you! At the same time, if you are confident that you want to open Starbucks under your ownership and you are still in the US or Canada, then your only option is to start thinking of opening this business abroad.
Although this might seem like a difficult or farfetched option, Starbucks has been steadily growing its international presence, with Starbucks franchise stores opening up at an incredible rate. Especially with the rise of economies such as China, India, Thailand, Indonesia, and so on, local franchise owners have been elevating the Starbucks brand even further, offering not only a premium product but also a premium experience to their customers.
Requirements for Opening an International Starbucks Franchise
Given the reputation and growth of the company, Starbucks naturally has some strict criteria for selecting its franchise owner. Some of the key requirements to open a Starbucks franchise are:
So before you decide to jump on a plane to Europe or Asia, make sure you are ready to commit to the Starbucks business and culture and that you are in it for the long term.
3. Open an Actual Coffee Franchise, in the USA
So you don't want to open licensed shops and you don't want to move to Europe or Asia to open a Starbucks franchise, but you still want to start your own coffee shop franchise. Well, you are in great luck because there are a lot of other franchises that sell coffee.
Some of the coffee brands that offer more franchises include the less premium but equally as competitive, Dunkin' Donuts, Biggby Coffee, and the Dunn Brothers Coffee franchise.
In fact, Dunkin' Donuts has secured a fantastic spot as the best alternative to the Starbucks franchise with a notable net worth of approximately $10 billion. Unlike Starbucks, Dunkin' Donuts does not just operate a franchise model but encourage its expansion within and outside the USA with more than 3,000 stores internationally.
What Does a Coffee Franchise Cost?
As with any franchise, there are certain amounts incurred, as well as financial requirements that you will need to meet in order to start your own coffee business. Here we summarize the three examples provided earlier (Dunkin' Donuts, Biggby Coffee, and Dunn Brothers Coffee):
Dunkin' Donuts Franchise Costs
Locations: 8,500+
Royalty Fees: 5,9%
It goes without saying that the Dunkin' Donuts name is the biggest advantage you have from starting a joint venture with them. As a well-seasoned franchise company, Dunkin' Donuts offers their franchisees a 6-week intensive training course in everything they need to succeed.
From the Dunkin' Donuts brand, to store and business management and even training and support on the production and manufacturing of the products.
Biggby Coffee Franchise Costs
Locations: 300+
Royalty Fees: 6%
By covering the franchise fee and necessary investment to establish a Biggby coffee store, they provide you with a ton of support. From choosing the best location to guidance on the best architectural plans a full 2-day training course and continued supply chain, marketing, and business operations support throughout your franchise time with them.
Dunn Brothers Coffee Franchise Costs
Locations: 57+
Royalty Fees: 5%
The Dunn Brothers team is made up entirely of franchisees, and as such, they understand what is needed for the success of a new franchise or any other business for that matter. They provide incredible support for the new members of their company by offering support from an existing business manager who guides them through improving their management, customer service, and merchandising skills.
4. Open Your Own Independent Coffee Shop
With the current demographics shifting from office-based work to co-working and freelancers working in coffee shops, the business opportunities, like opening a first store are endless. Of course, you might not have the Starbucks reach or the iconic baked goods in the grocery stores, but you can create an atmosphere and brand all of your own.
It is a food and beverage industry with increasing demand, even when people cannot go for onsite visits, they still want their favorite coffee. So if you are a passionate barista or entrepreneur that believes in good quality coffee, food, and vibe, you can consider yourself one step closer to opening a Starbucks competitor for your neighborhood.
Cost of Starting Your Own Coffee Shop
This one is impossible to estimate as it is entirely up to you! Things to consider when building up your budget though, include: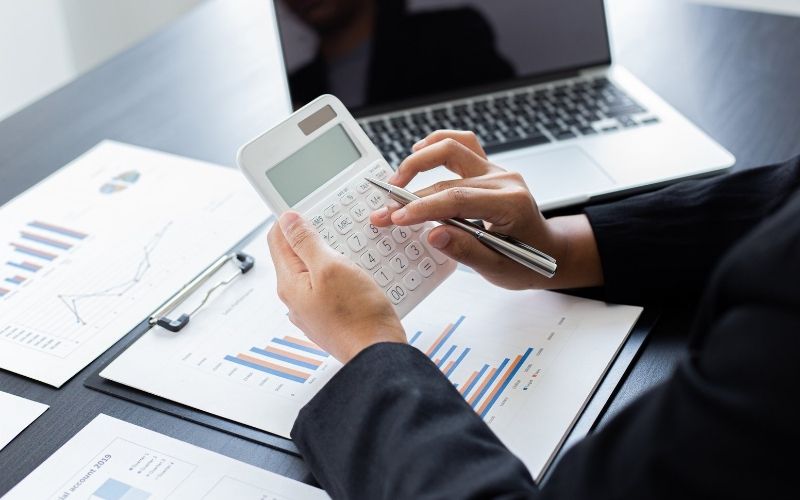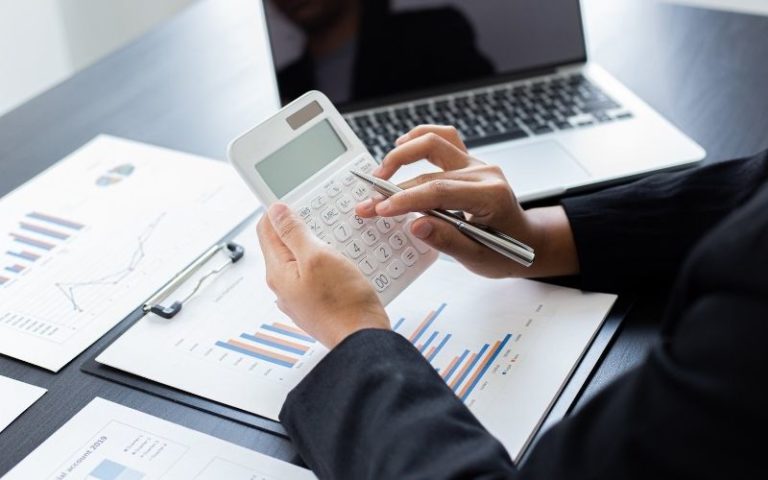 Although opening a franchise Starbucks store could be the ideal new business opportunity, opening a licensed store can be just as exciting, promising, and at the same time challenging. Even for a big brand like Starbucks.
However, for those looking for a more established, franchise model, there are plenty of other franchises available that offer great support and guidance to new franchisees.
And for those still unsure of the commitment to another business altogether, there is the option to open their own independent cafe.
But before you make any decision, locally or abroad, make sure to take advice from an expert in the franchise business who can help you in making what could be the best decision for your career.