Chick-fil-A is one of the most popular chicken sandwich fast-food chains in the United States, and it's no secret why. Their sandwiches are delicious, and their waffle fries are to die for. But there's one aspect that often goes overlooked: Chick-fil-A franchise fees are incredibly cheap.
For example, while it costs millions of dollars to open a McDonald's franchise, it only costs around $10,000 to open a Chick-fil-A. Granted, the company does have strict requirements for its franchisees.
So why are Chick-fil-A franchise costs so cheap? What's the catch?
Read on to find out more.
5 Major Reasons Chick-fil-A Franchise Fees so Affordable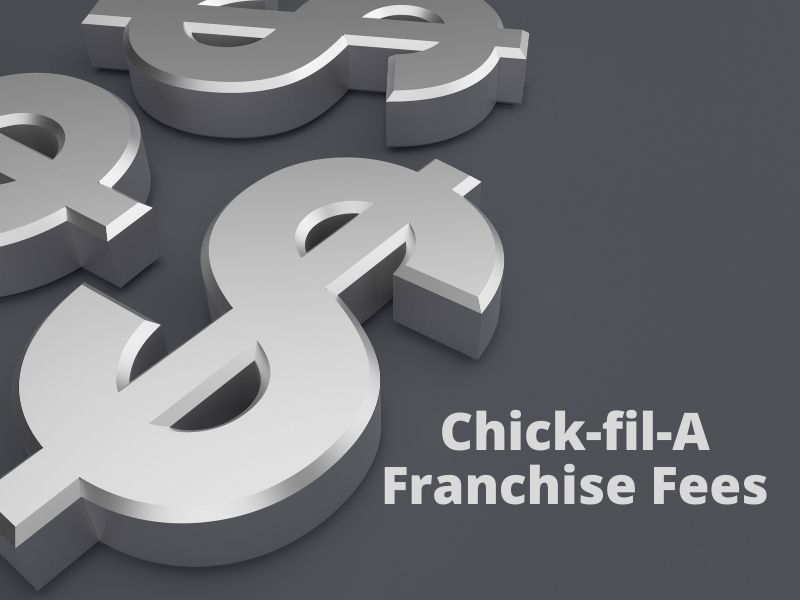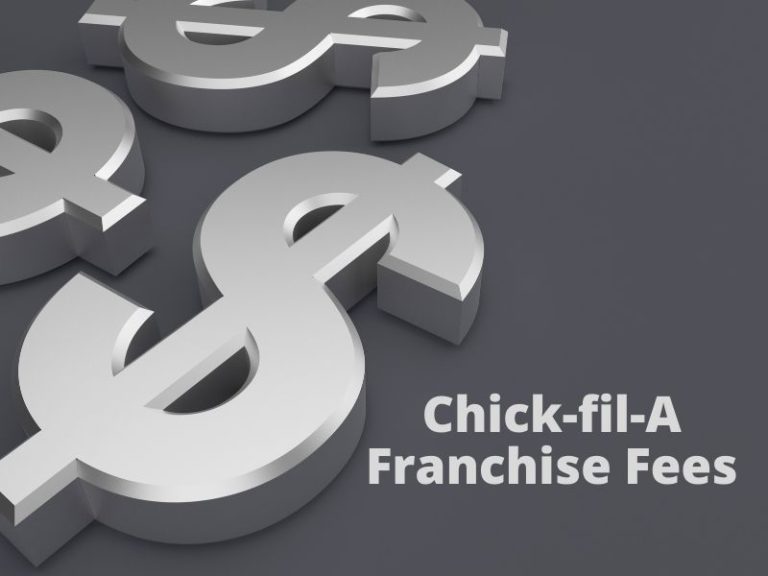 1. The company has strict requirements for its franchise operators
Chick-fil-A requires its franchisees to be "hands-on" operators. This implies that they are in charge of the day-to-day operations of their restaurants and do not have to pay royalties or marketing fees to the parent company.
As a result, chick-fil-a can keep its prices low while still passing those savings on to customers.
2. The cost of opening is much lower than other fast-food restaurants
Few things in life are as satisfying as biting into a juicy chick-fil-a sandwich. The combination of tender chicken, savory spices, and crispy bread is simply unbeatable. Fortunately for fast-food lovers, chick-fil-a is one of the most affordable franchise opportunities to open.
Chick-fil-A's initial franchise cost is around $10,000, which is significantly lower than the average fast-food franchise.
In addition, the corporation will pay for the land, construction, and equipment needed for a restaurant. They will then rent it to the franchisee for 15% of sales plus 50% of the pretax profit remaining every month. Consequently, startup costs are minimal in exchange for above-average monthly payments.
3. Chick-fil-A is a very popular chain with a strong customer base
Chick-fil-A has long been a popular fast food chain, thanks to its tasty food and affordable prices. One reason why the chain can keep its prices low is due to its strong customer base.
Chick-fil-A has developed a devoted following of consumers who return again and again, providing the company with a reliable stream of income. This enables Chick-fil-A to invest in high-quality ingredients and exceptional customer service, which encourages customers to return.
Furthermore, Chick-fil-A's emphasis on healthy eating alternatives has made it a favorite among families, who are constantly seeking inexpensive yet nutritious meals. As a consequence, they can maintain affordable prices while still pleasing their clients.
4. The restaurant chain only has a limited number of locations.
This makes it difficult for the company to expand rapidly, which limits its overhead costs – the reason why its franchise fees are low.
As of 2019, there are only about 2,400 Chick-fil-A restaurants in the country. Compare that to McDonald's, which has more than 14,000 locations in the United States alone.
So why does Chick-fil-A have such a limited number of restaurants? There are a few reasons.
Furthermore, franchisees are not permitted to sell their locations or hand them down to the next generation. They can not open multiple locations either.
5. Chick-fil-A is a simple restaurant chain with a limited menu
Chick-fil-A is a relatively simple restaurant chain with a limited menu. This allows the company to keep its costs low and pass on those savings to customers.
The chain's menu consists of chick-fil-a sandwiches, salads, wraps, and sides. While this may seem like a limited selection, it's actually perfect for customers who are looking for a quick and easy meal.
The simplicity of the menu also allows franchisees to focus on providing excellent customer service, which is one of the company's core values.
The Initial Franchise Fee and Other Fees Involved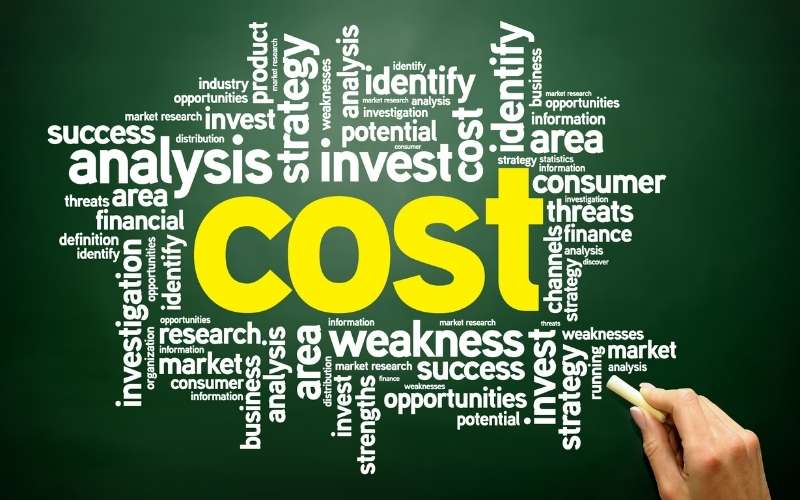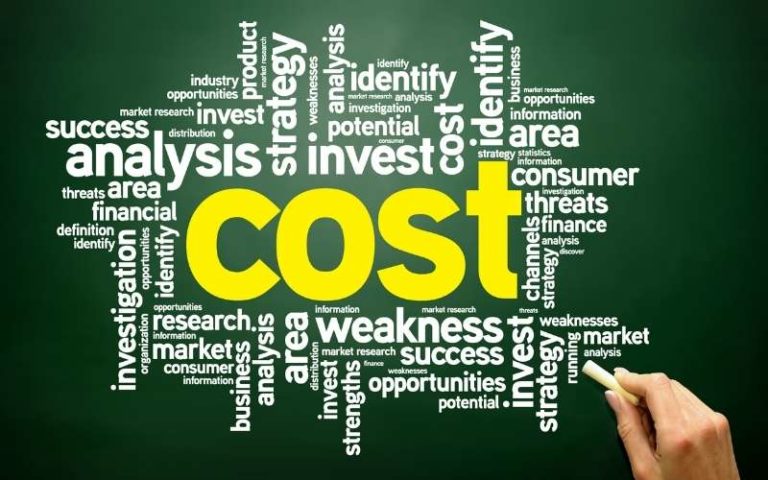 FRANCHISE FEE
The new franchise operator of Chick-fil-A pays 10,000 for the initial fee to the Franchisor. This low initial investment fee of Chick-fil-A covers the establishment of a franchise connection and some initial services.
When a franchise agreement is executed, the franchisee pays this fee in full. The Chick-fil-A franchise cost mentioned above is constant and thus should be prepared even before the application process.
START-UP INVENTORY
This is the total dollar worth of a company's current inventory in stock at the start of an accounting period. It includes both the cost of the raw materials used to make the sandwiches as well as the cost of the packaging and other necessary supplies. Initial inventory can be sold to generate income. 
INITIAL EQUIPMENT RENT
The rental fee will be based on the fair market rental value as determined by Chick-fil-A in its sole and exclusive business judgment, excluding any applicable sales, use, or property taxes depending on the type of location. The leased goods will be classified according to unit type.
REAL-ESTATE FIRST MONTH'S RENT
They allow leases and sublease traditional restaurant premises to their Operators. The business terms for these leases and subleases vary depending on the location of the Chick-fil-A Restaurant.
PREMISE INSURANCE
The Chick-fil-A operator shall comply with all applicable insurance and indemnity provisions, including any minimum insurance requirement.
SUPPLEMENTAL FUNDS
Their operators should always have ready-to-use supplemental funds for further use. Allocations should be made in order to prepare for any unforeseen occurrences that might happen in that local outlet.
That's not all! The franchisor also requires that the operator have a minimum net worth. Adequate capital is essential to ensure that you as a franchisee have the financial capability to run the business.
Understanding this information is required to balance whether you'll venture into this business or not. The complexity of the application process, the total investment amount, and other operating factors should be considered.
How to Open a Chick-fil-A Franchise in 4 Steps
Step 1: Determine if you qualify to open a Chick-fil-A restaurant.
A clean background check and a track record of business success are among them. You'll also need to be able to afford the franchise's start-up fee, which can range from $1 million to $1.5 million.
Step 2: Submit your application.
If you satisfy the requirements, submit your franchise application either online or in person at a restaurant.
The application will request standard personal information, plus your business history and financial details.
Step 3: Attend the Chick-fil-A franchise training program.
If your application is accepted, you will be invited to a training program. This curriculum covers everything there is to know about running a Chick-fil-A restaurant, from food safety to customer care. You'll also get the chance to observe an experienced franchisee and discover what it takes to operate a successful Chick-fil-A business firsthand.
Step 4: Open your Chick-fil-A restaurant.
After you've completed the multi-week training program, you'll be prepared to open your own sandwich restaurant. From locating the ideal location to stocking your establishment with goods, Chick-fil-A will assist you every step of the way. Customers will line up outside your restaurant to enjoy its delicious cuisine when you're ready to open your doors.
Chick-fil-A franchise fees are low because it wants dedicated operators to adhere to its brand guidelines. They offer franchise opportunities for individuals interested in joining their successful fast-food chain known for its chicken-focused menu and exceptional customer service.
To become a company franchisee, you are required to have a certain amount of liquid assets and a minimum net worth. Because of this, the initial franchise fee is lower in comparison to other quick service franchises.
However, this does not imply that running a Chick-fil-A restaurant is a cheap option. Even though franchisees invest money and time in their businesses, they must still make a significant initial investment in terms of time and money.
However, if you are prepared to work hard, Chick-fil-A may be the right franchise for you.