Operating a restaurant is not for everyone, though. Running a Chick-fil-A business requires a strong work ethic, passion, and life-long commitment. However, understanding the entire Chick-fil-A franchise fees is still paramount for startups.
Chick-fil-a is one of the most popular chicken sandwich restaurants in America. Due to its success in the franchising business, it annually receives 20,000 applications for the franchise, yet only 75-80 applications are approved each year. Chick-fil-A conducts a thorough selection process to filter out franchisees.
Unlike other big names in the franchising industry, Chick-fil-A restaurant does not cost millions. The initial financial commitment is only $10,000. With this money on hand, you can have your own Chick-fil-A outlet.
Why is Chick-fil-A so Popular Among Franchisees?
Chick-fil-A Franchise Opportunities – History Chick-fil-A's story goes back to 1946, when Truett Cathy opened his first restaurant, The Dwarf Grill, in Hapeville, Georgia. Since then, it has grown into the second largest quick-service chicken restaurant chain in the United States.
Why would 20,000 people compete and go through a complex selection process to win a slot and venture into this business? Because being a franchisee of this, unlocks a door of great opportunities. There are roughly 2,500 outlets in this restaurant; are you ready to open yours? 
1. Chick-fil-A Franchise Fees are affordable compared to other U.S. fast food chains
With a startup fee of $10,000, you'll be able to buy a Chick-fil-A franchise. In contrast to McDonald's, which franchise costs around $1 million. 
The corporation will fund the restaurant's property, construction, and equipment, then lease it to the operator for 15% of sales and 50% of operating income. As a result, the initial fee is cheap in exchange for higher-than-average monthly payouts. 
2. Chick-fil-A is one of the most established food Restaurants in the US
It is the fifth-largest fast food chain in the United States, thanks to its enormous popularity. According to Technomic, this chain generates more revenue than any other fast-food restaurant in the country. 
Customers cherish the pleasant dining experience they have grown to expect from Chick-fil-A, an experience that is most likely the outcome of the company's top-down corporate culture. Although their meal constantly obtains an excellent taste rating, it isn't expensive. 
3. Strong franchisor support 
Buying a franchise brand from one of the well-known chicken sandwich American restaurants might seem overwhelming. You may feel a huge responsibility as a franchise owner, however, you will be ensured by its strong franchisor support.
This restaurant chain company will offer the operator an initial training program, the length, location, program, and frequency of which the company alone will determine. The operator shall participate in and complete the initial training program to the company's satisfaction.
Once your application is approved, what are the other things to consider and the totality of fees to expect?
How much does it cost to buy a Chick-fil-A franchise?
Chick-fil-A Franchise Cost Breakdown
| | | |
| --- | --- | --- |
| Name of Fee | Low | High |
| Initial Franchise Fee | $10,000 | $10,000 |
| Opening Inventory | $14,850 | $63,715 |
| First Month's Rental of Equipment | $750 | $5,000 |
| First Month's Lease/Sublease of Premises | $2,270 | $59,600 |
| First Month's Insurance Expense | $895 | $31,900 |
| First Month's Insurance Expense | $895 | $31,900 |
| Additional Funds | $314,205   | $1,812,010 |
| ESTIMATED TOTAL | $342,990 | $1,982,225 |
*The data in this table was taken from Chick-fil-A-fil-A Franchise Disclosure Document (FDD)
Apart from the startup costs, these expenditures are paid by deducting them from gross receipts when the restaurant opens. The charges vary depending on the location and current state of the retail space. 
FRANCHISE FEE
The initial franchise cost of $10 000 will be paid to the franchisor in exchange for the establishment of a franchise connection and some initial services. 
When a franchise agreement is executed, the franchisee pays this fee in full. The cost mentioned above is constant and thus should be prepared even before the application process.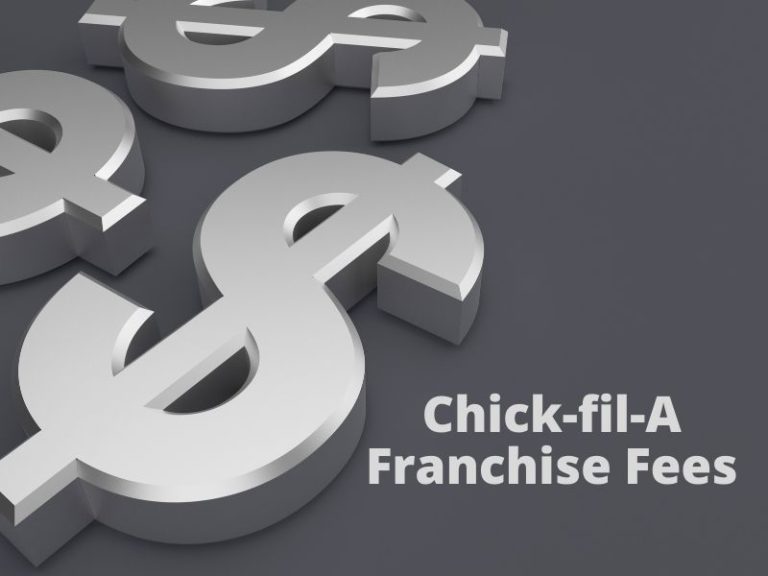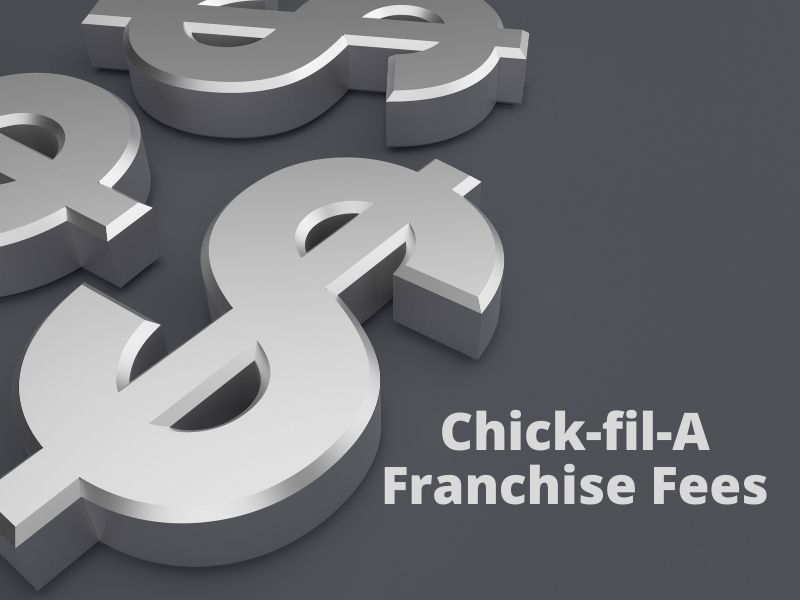 STAR-UP INVENTORY
This is the total dollar worth of a company's current inventory in stock at the start of an accounting period. Initial inventory can be sold to create income. 
INITIAL EQUIPMENT RENT
The rental fee figures will be based on the fair market rental value as determined by Chick-fil-A in its sole and exclusive business judgment and are currently $750 to $5,000 per month, exclusive of any applicable sales, use, and property taxes depending on the type of location. The categories of the leased items will depend on the unit type.
REAL-ESTATE FIRST MONTH'S RENT
They allow leases and sublease traditional restaurant premises to their Operators. The business terms for these leases and subleases vary depending on the location of the Chick-fil-A Restaurant. 
PREMISE INSURANCE
The Chick-fil-A operator shall comply with all applicable insurance and indemnity provisions, including any minimum insurance requirement.
SUPPLEMENTAL FUNDS
Their operators should always have ready-to-use supplemental funds for further use. Allocations should be made in order to prepare for any unforeseen occurrences that might happen in that local outlet.
That's not all! The franchisor also requires that the operator have at least $350,000 net worth. Adequate capital is essential to ensure that you as a franchisee have the financial capability to run the business. 
Understanding this information is required to balance whether you'll venture into this business or not. The complexity of the application process, the total investment amount, and other operating factors should be considered.
Other Chick-fil-A Franchise Fees
| | |
| --- | --- |
| Type of Fee | Amount |
| Advertising | May vary (a) between 0% to 3.25%, to be determined by Chick-fil-A, as a percentage of "Gross Receipts" or (b) by a vote of Operators in local or regional areas. |
| Additional Franchise Fee | $5,000 for each additional Chick-fil-A Restaurant business. |
| Business Services Fee | $300 |
| Rent | $2,270 to $59,600 (including where applicable, percentage rent) |
| Insurance | $215 to $10,650 |
| Equipment Rental | $750 to $5,000 |
| Hardware and Software Support; High-Speed Internet Access | $9,500 to $20,000 (annually). |
| Fines – Minimum Standards and Procedures | Will vary under the circumstances. |
| Indemnification | Will vary under the circumstances. |
| Operating Service Charges | Determined by formula. |
| Credit Cards Fees and Related Processing Fees | Will vary. |
| Highway Signage | Will vary under circumstances. |
| Interest in Late Payments | The maximum rate permitted by law, or if none, is 1.25% per month. |
| Cash Handling System Services | $170 to $450 (monthly) |
| Reimbursement of Cost of Performance | Costs and expenses of performance. |
| Holdover Liquidated Damages | Double the base rent and percentage rent. |
*The data in this table was taken from Chick-fil-A-fil-A Franchise Disclosure Document (FDD)
Why Affordable?
Chick-fil-A franchise fees are affordable because this company pays for and covers everything, including real estate and inventory, in exchange for a far larger slice of the pie. Also, it commands 15% of sales + 50% of any profit.
So How To Own a Chick-fil-A Franchise?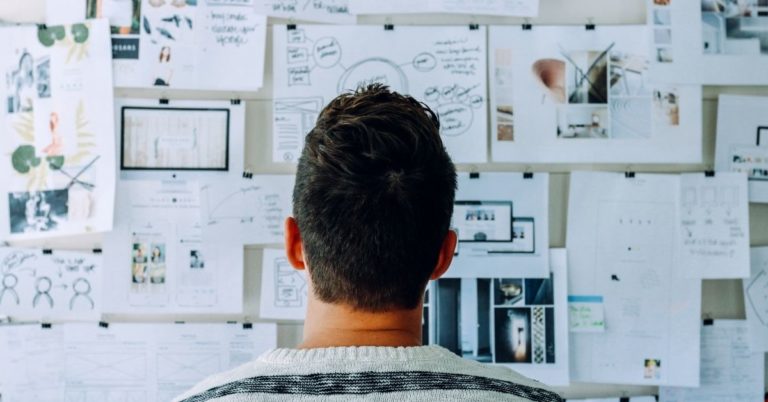 Stay if you feel you can overcome the odds. We'll walk you through all you need to know about starting a franchise business with them. It won't be easy, but totally worth it.
1. Submit an online application
Before you apply, make sure you meet the Chick-fil-A operator qualifications. This franchise business isn't for you if you want to add another line to your resume. If you meet these requirements, you can apply online to show your official interest be one of their franchisees.
2. Pass the interview
If the franchisor likes what they see in your application, they will contact you to set up an interview. However, don't believe that the discussion begins and stops with you. Their team may contact your friends, family members, and previous jobs to verify your character and credentials.
3. Examine the Franchise Contract
If you pass the interview, the franchisor will provide you with a copy of their franchise agreement, including their Franchise Disclosure Document (FDD).
You should read this document carefully and get it reviewed by a lawyer to understand what you're signing up for. This agreement will spell out the responsibilities of the franchisee (your) and franchisor and the continuing charges you'll be accountable for.
4. Participate in the Training they Provide for the Operators
Chick-fil-A operators must finish a multi-week training program. This course will teach you all you need to know about starting and running a business, including how to hire and train people, how to provide excellent services for your customers, and more. The best thing is that this training program will help you hone abilities that you can use in your future business ventures.
5. Celebrate Success by Serving your Local Customer
With the right balance of good service and excellent product, success is at hand. Thus, keeping competent employees and good leadership will take the business far. 
It sounds like everything is perfect, right? But there is a catch. While there are numerous benefits to this franchise, there are drawbacks to consider.
Owning a franchise business can be a complicated venture, yet it can also be the most rewarding. Once you enter this system, be prepared to devote yourself full time. However, it is not always the case. 
There are kinds of franchising that do not need hands-on management by the operator, and you can hire somebody to do it for you. But not in the case you choose to franchise a famous restaurant in America.
Chick-fil-A franchise fees are still lower compared to huge giant restaurant chains in the U.S. With the startup cost of $10,000 can lead you to own a unit. However, similar to every endeavor, you'll have to undergo difficulty before winning a slot.
If you feel buying the Chick-fil-A franchise is a bold leap, it is. It is only up to you whether you'll want to imagine it or move and experience it yourself. In the end, it is the doer of the action that succeeds, not the thinker.